Nicholas David is excited to bring his original music to listeners. He is readying the release of his disc Yesterday's Gone produced by Samantha Fish for Fish's imprint, Wild Heart Records. To support the release, Nicholas will be opening for Fish on her upcoming December Tour.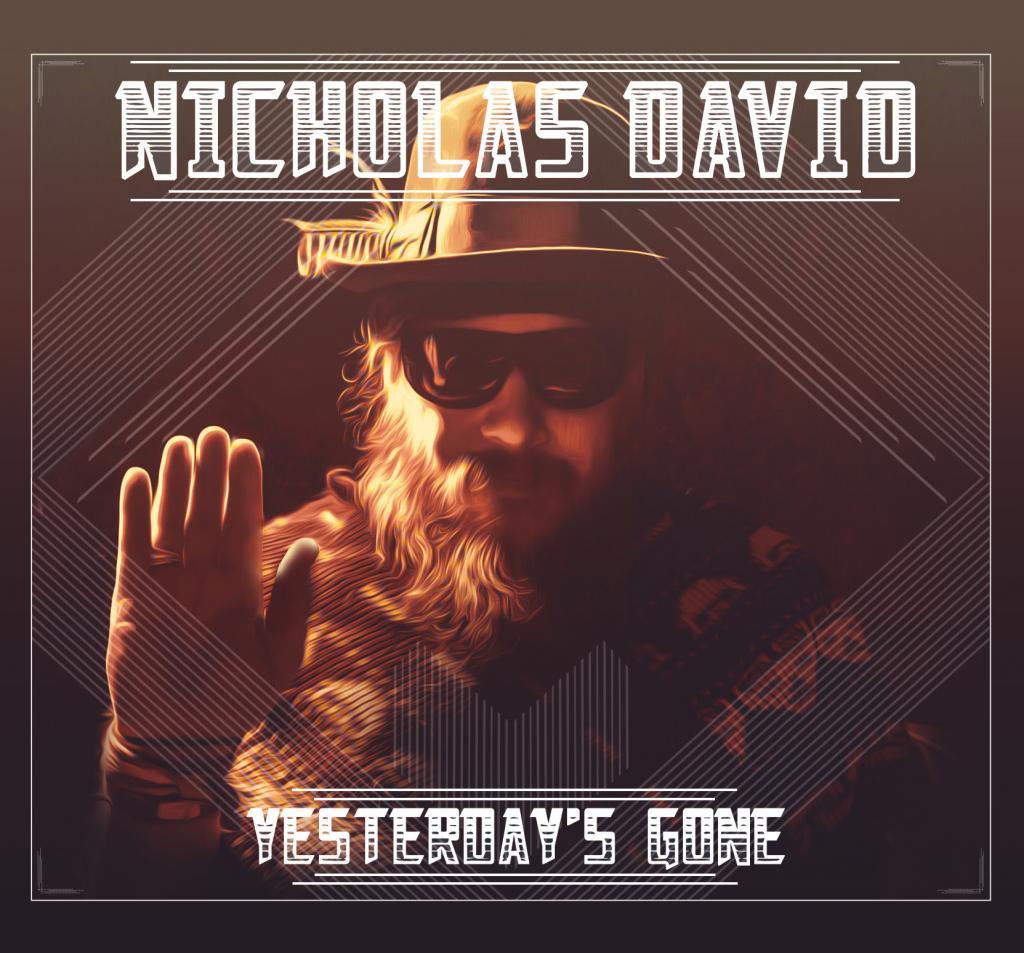 The St. Paul, MN native is at this point through two related major events that led to this debut on Wild Heart. David is a family man with young children who had a strong regional following in Minnesota, having released a steady output of albums and EPs over the past 15 years. He had begun to work on the songs heard on this album when he took a solo opening spot for the Devon Allman Project in 2015. This led to a 2017 invitation, which he accepted, to join the Devon Allman Project as a keyboard player on the 2018-19 world tour. Among the many notable musicians David met during the 14-month-long trek across the globe was musician Samantha Fish. David was struck by the beautiful sincere quality of Samantha's music. "She moved me and a song or two of mine caught her attention. She asked me to come to New Orleans as she'd like to help me make the record," David said.
David took Fish up on her offer and headed to New Orleans to commence work on this album, with Fish in the producer's chair. That week in January resulted in a collection of 13 songs that displays beautifully both the heartland tug and Crescent City yearning possessing David's musical mind, body, and soul. He says, "I've had some people tell me I sound a bit like Dr. John and it's funny because I never really listened to his music until now. This pull of The South has become such a strong force that I feel like I understand some of Dr. John's language now."
This is not to say that David sounds like Dr. John. He doesn't try to sound like anyone but Nicholas David, He never has. What he's realizing now though is that he's more naturally pulling from the wells of blues and Southern Soul in his music. Surely, he leans into pop as well but that's likely one of the reasons that Fish wanted to sign him. She is certainly genre-defying as well and seems to be increasingly attracted to those kinds of artists, trying to establish Wild Heart as a home for unique artists rather than simply a "blues label."
In 2012 David was invited to audition for NBC's hit reality competition series, The Voice. Nicknamed by the show producers as the "Family Man", David soon captured America's attention with his outstanding vocal prowess and outsized personality. It's fitting that, by the nation's measuring stick, he nearly was crowned champion of The Voice.
A Top-Three finish catapulted David from regional musician to international success. His recordings routinely charted on Top 10 lists for Billboard and iTunes, with over a million hits on Soundcloud, numbers that would take a touring band two to three years to amass. David and his Feelin Band toured behind his newfound notoriety, playing support on bills with national acts ranging from The Avett Brothers to Rusted Root to The BoDeans. But fatefully the opening slot for Devon Allman was solo.
Nicholas David likes to say he's long tried to make music from the heart, for the heart. His newest achievement is certainly true to that mantra. The album will surely play to a more roots-music attuned audience than his prior work. "I'm excited to see what can happen from this record," David says.
On Tour Supporting Samantha Fish
Dec 1 Des Moines, IA Wooly's
Dec 3 Bloomington, IL The Castle Theatre
Dec 4 Milwaukee, WI Shank Hall
Dec 5 Madison, WI Majestic Theatre
Dec 8 St Louis, MO Old Rock House
Dec 10 Chattanooga, TN Songbirds North
Dec 11 Atlanta, GA Terminal West
Dec 12 Charleston, SC Charleston Pour House
Dec 13 Asheville, NC Salvage Station
Dec 15 Greenville, NC The State Theatre
Dec 17 Wash DC 9:30 Club
Dec 19 Philadelphia, PA World Café Live
Dec 20 NY, NY Playstation Theater
Dec 21 Derry, NH Tupelo Music Hall
Dec 22 Cambridge, MA The Sinclair