72-year-old bluesman Jimmy "Duck" Holmes' new album, the Dan Auerbach-produced Cypress Grove, captures the raw, explosive sound of real Mississippi juke joint blues today.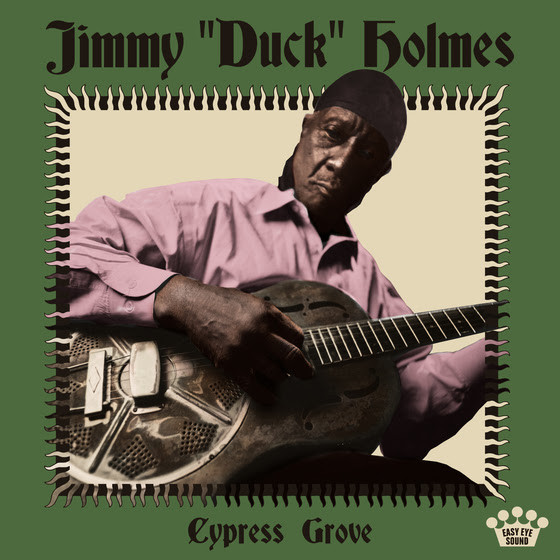 Featuring an all-star cast of players including Auerbach, Marcus King, Eric Deaton and Sam Bacco, as well as Holmes' repertoire of songs spanning nearly a century, the adventurous 11-song set is an untamed bridge between the present and the classic sounds of the Delta.
You see, Holmes wants you to visit his juke joint, the Blue Front Cafe in Bentonia, Mississippi and Cypress Grove is your invitation. Produced by Auerbach of the Black Keys for his Easy Eye Sound label and available on October 18, Cypress Grove is an aural postcard of a typical Saturday night at the Blue Front, America's longest operating juke joint. The album is anchored by tradition — which is natural, since Holmes is the last of the original torchbearers of the rural style known as Bentonia blues.
"I like to work with people who inspire me, and Jimmy inspires me," Auerbach explains. "Jimmy's music is rough and tumble, and it can shatter a lot of preconceptions purists have about Delta blues. At the Blue Front, you never know who's going to show up, or what instrument they'll be playing. There could be three guitars, bass, drums, mandolin, and fiddle one weekend, and then the next weekend a banjo player or a saxophonist shows up. So the sound always reflects the ages and experiences and styles of the musicians who are there, and that keeps it fresh, modern, and totally unpredictable."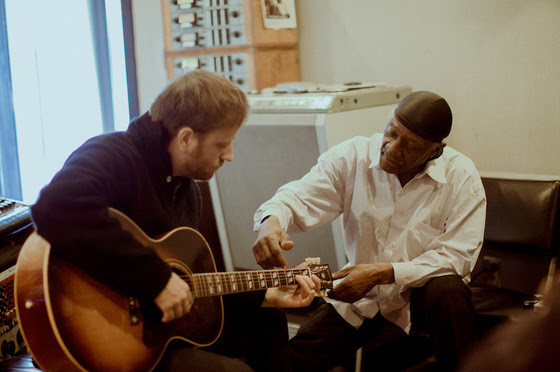 "I didn't know who Dan Auerbach or the Black Keys were when my manager told me Dan wanted to make an album with me," Holmes says. "But when we started to play, I knew after a couple songs that him and those other fellas were passionate about it. And that's what you need to play this music. It's about passion. It's not about dollars. You don't make no money playing the real blues. There ain't none it in."
As for "Little Red Rooster," the Willie Dixon-penned song has become a blues standard, having been covered hundreds of times. From Howlin' Wolf's original recording to Sam Cooke's soulful rendition to the Rolling Stones' slow, intense version the song has stood the test of time. On Cypress Grove, Auerbach and saxist Leon Michels expand "Little Red Rooster" with a unison countermelody that blooms into a sonorous finale. But no matter the version, "Little Red Rooster," is rooted in the Delta blues tradition.
Holmes was seemingly born into that tradition on July 28, 1947, a year before his parents opened the Blue Front. He took over the Café in 1970 and, except for when he's been on tour or sick, has run it seven days a week for the ensuring 47 years. Also in '72, Holmes and his mother, Mary, started the Bentonia Blues Festival, which he still hosts every June on his family's farm, near the club.
"I want to play this music as much as I can, because I want younger people to see it and get the passion for it and carry it on," Holmes declares. "It's important. It's blues, so it's the foundation all American music was built on. And it's the truth — all true stories about real life, 'cause country blues got no room for lies. I thank God for being blessed enough to be able to have the opportunity to create music that stays true to those old guys who taught me, and that people appreciate it. I've never cared for being famous or wealthy.But as long as I live, I'm gonna be on a stage somewhere, singing the old-style country blues."