Johnny Burgin Live is Burgin's fourth release for Delmark Records as a leader, and his first release after the highly successful "Party This Christmas" digital single. The new album (10 original songs, 4 covers) not only features Johnny's talents, but adds both legendary and rising star special guests to make this an all-star West Coast blues party. Harmonica legend Charlie Musselwhite blows his distinctive styled harp on 3 cuts, including his driving work on "California Blues."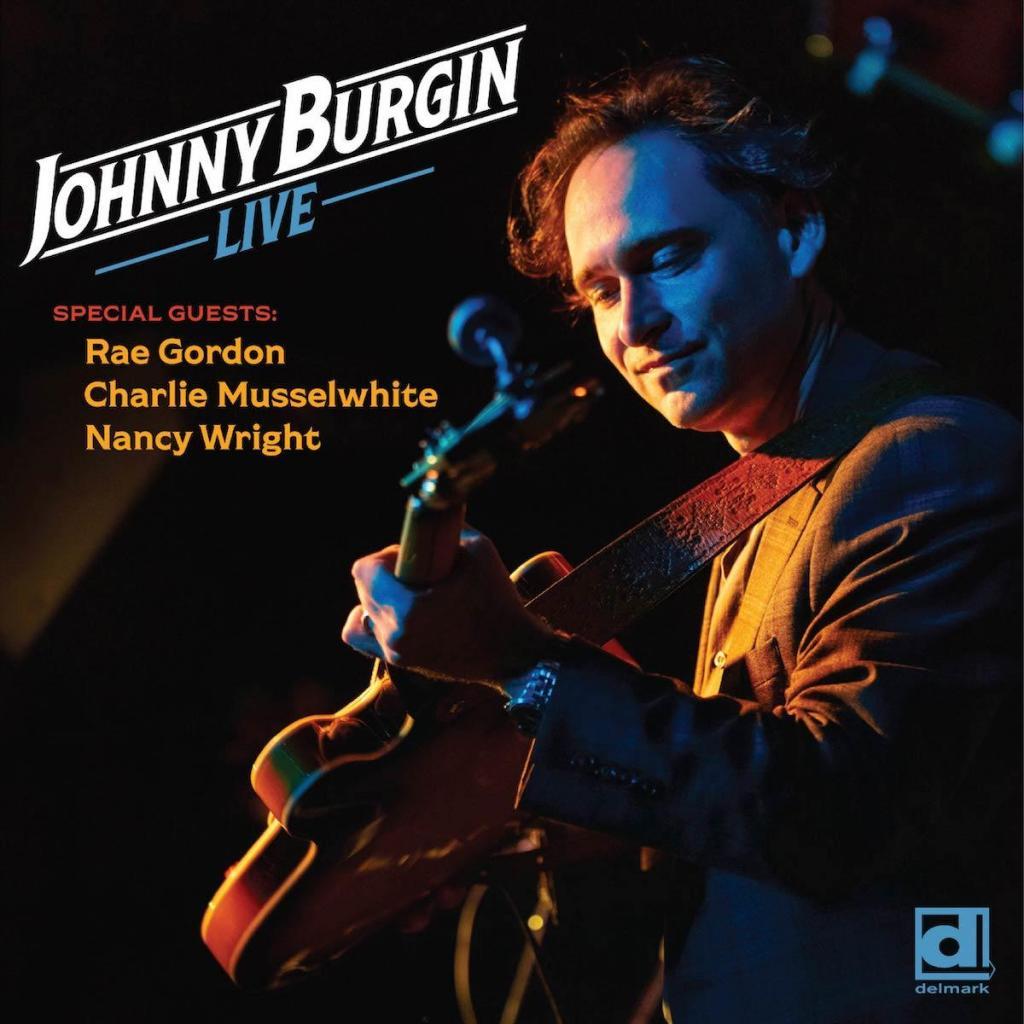 Johnny's California partners in crime and Greaseland Studios stars, guitarist and multi-instrumentalist Kid Andersen (don't miss his funk rhythm on the deep Chicago blues of "Can't Make It Blues") and harp ace Aki Kumar (check out his tone on Earl Hooker's "Leading Brand") show why they are so in demand on today's blues scene.
There are two female special guest rising stars on this recording, the Portland based singer Rae Gordon (check out her duet w/ Johnny on Robert Lockwood, Jr's "Got To Find Me A Woman") and the Blues Music Award nominated saxophonist from the Bay Area, blues blaster Nancy Wright. Many album highlights abound on this album, including the Johnny tour de force original "She Gave Me The Slip", sounding like a long lost gem from "Live & Burning" era Son Seals.
Burgin earns his name as The Worldwide West Side Guitar Man by performing up to 250 shows a year in Europe, Japan, and coast to coast in the US. Johnny started his career in the rough and tumble neighborhood blues joints on Chicago's West Side with Howlin' Wolf disciple Tail Dragger, and went on to tour and record with blues legends such as Pinetop Perkins, Sam Lay, and Billy Boy Arnold.  He's been praised by the Cascade Blues Association for his "stunning guitar playing– the pure Chicago styled sound", and his fans love Johnny's take on the intense, stripped-down "West Side sound" of Otis Rush, Magic Sam and Buddy Guy. Johnny is a Delmark and Vizztone recording artist with 8 CDs to his credit.  He was nominated for a BMA for Best Traditional Blues CD of 2017 for Howlin' at Greaseland, a Howlin' Wolf tribute.
Burgin grew up in Starkville, MS and Greenville, SC, and while he was still in high school, he got to see many touring blues bands such as Guitar Jr, Gatemouth Brown and Eddie Clearwater.  His father was an actor and folk musician and taught him the basics on guitar.  He went to University of Chicago with the intention of becoming a writer, but a different path unfolded and he fell headfirst into the Chicago blues scene.  Things started happening fast after Johnny (at that time featuring guest vocalist Jimmy Burns) took a Monday night residency at the Smoke Daddy in Chicago's Wicker Park neighborhood.  They soon became a strong draw, and the atmosphere they generated was so electric that Bob Koester (Delmark Records owner at the time) offered them a contract after hearing just one set.
Since those days, Johnny played the Chicago blues festival many times, toured Europe regularly, and has headlined festivals all over the US.  Over the years, he has developed from a blues guitar slinger and local blues hero into a full-fledged singer, harmonica player, a dynamic and engaging bandleader, and a mature, seasoned guitarist.  One look at Johnny's tour schedule confirms his status as an in-demand blues performer.  Rockin' Johnny also plays solo and duo performances and does guitar and blues workshops worldwide.  He puts on the kind of satisfying and exciting show that only years of touring can develop.
*Feature image Bárbara Sánchez Palomero