Phil Collins walked to the stage with a cane, explaining back surgery makes it hard for him to get around. As he sat down in a chair, "That's not going to stop us from having some fun," he said before singing the ballad "Against All Odds" which brought the sold-out Talking Stick Arena crowd to their feet.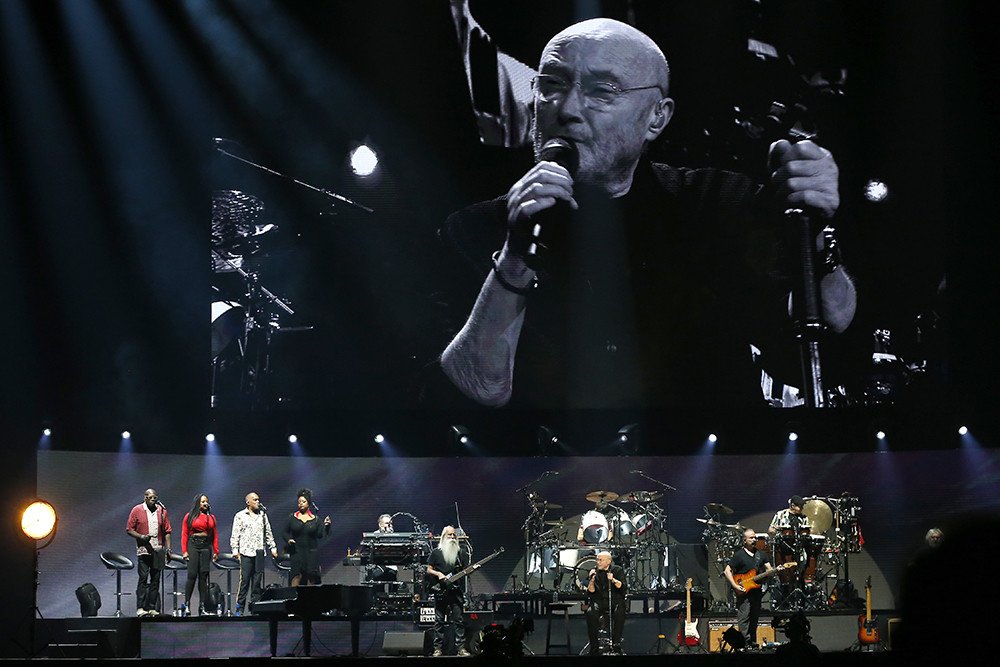 Collins and his band continued playing hit after hit until he took a break and let his son Nicolas and percussionist Richie Garcia go off on the drums. Collins would later join them as this drum trio brought the fans to their feet again, making it the start of a night to remember.
The show continued with "You Know What I Mean," one that Collins said, "son Nicolas asked if he would teach him." And the two performed this to perfection. Just another highlight of the evening. "In the Air Tonight" was next with 18,000 fans playing air drums. You just couldn't help yourself.
The hits kept coming with "Invisible Touch," showcasing amazing backup singers and "Easy Lover," finishing with a confetti-throwing "Sussudio" that had the fans rockin' away. The encore, "Take Me Home" was the best way to end this legendary night. Cane or no cane, with Phil in a chair, this is a must see. The 68-year-old former Genesis front man sounded better than ever, strong vocals that rocked the night away. I would go back and see this one again if I could.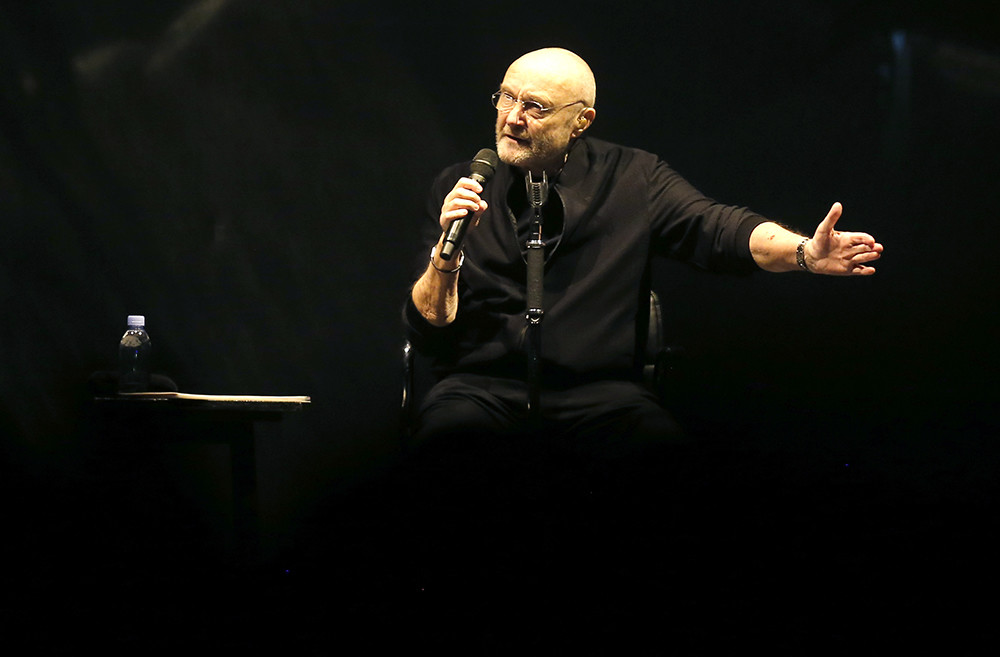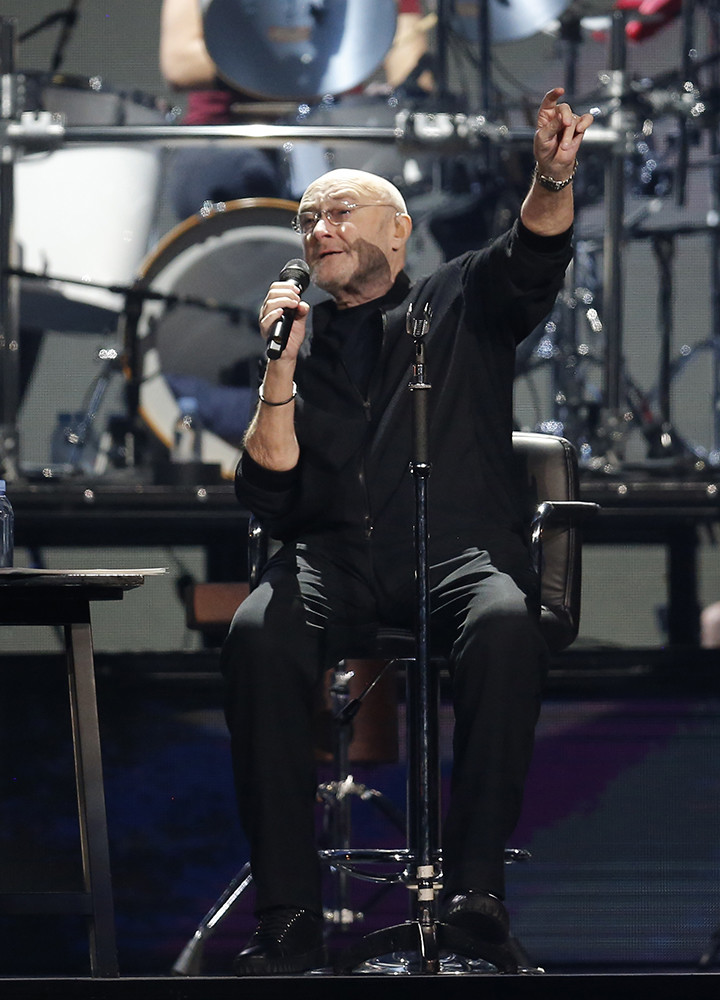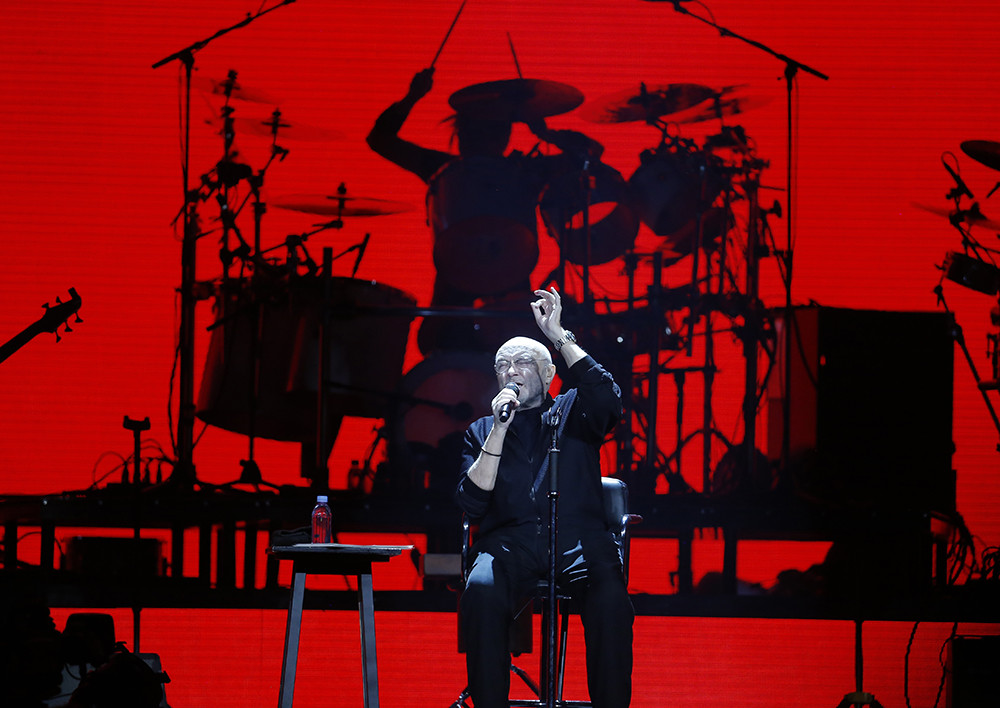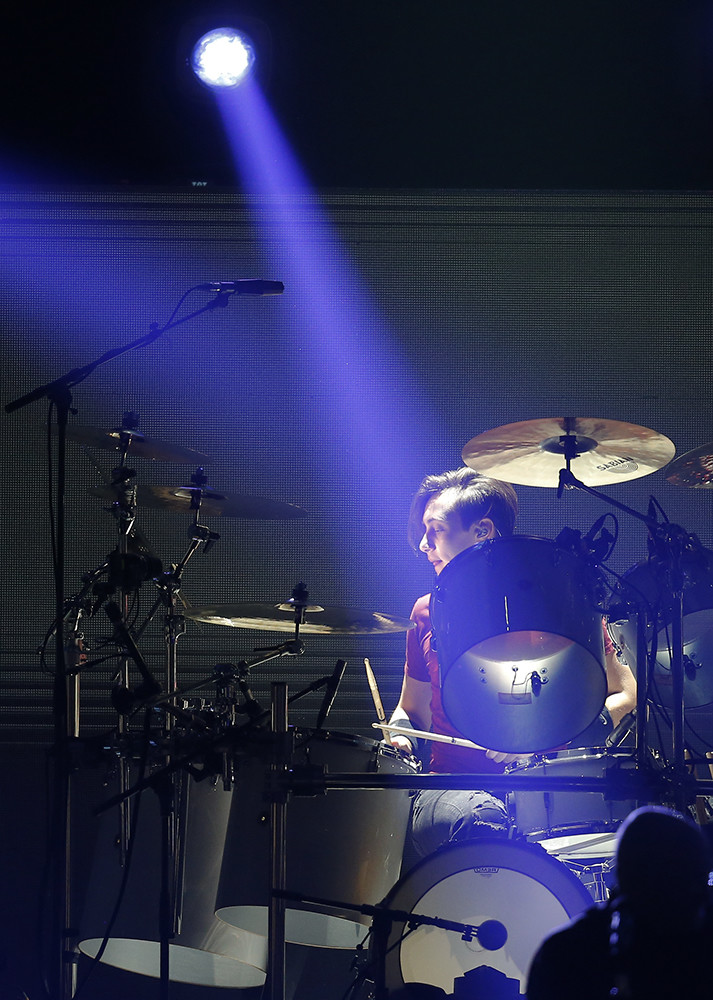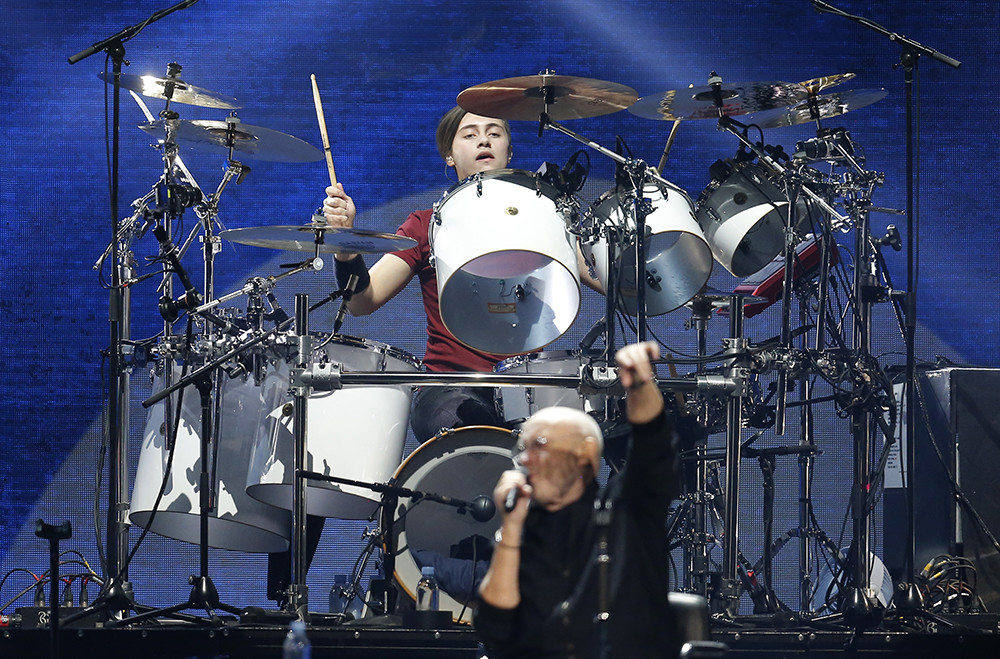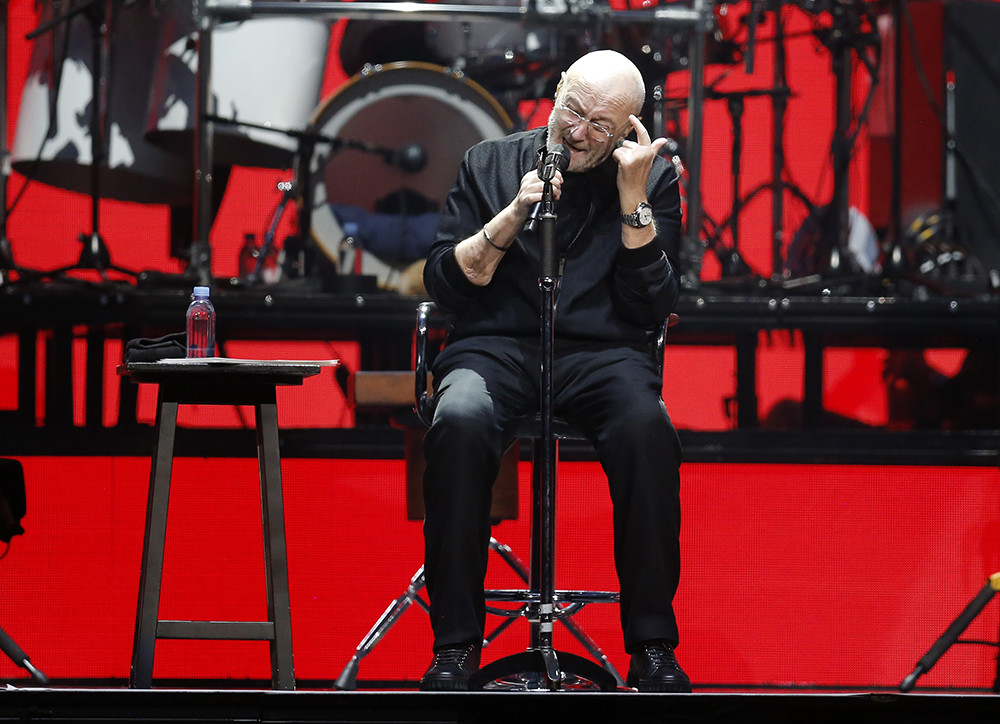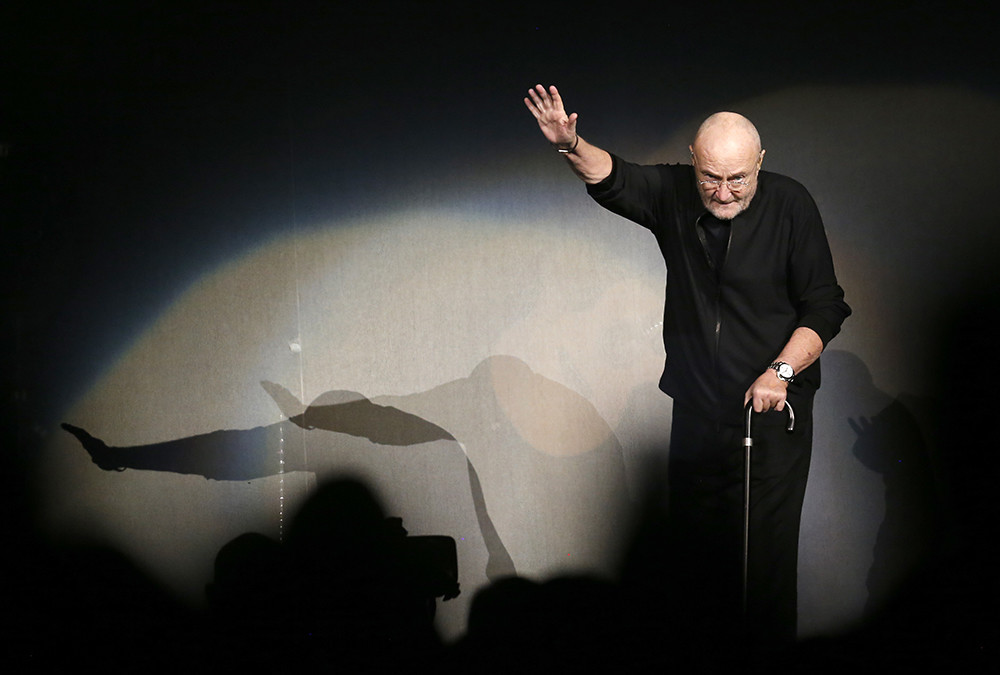 Setlist:
Against All Odds
Another Day in Paradise
Hang in Long Enough
Dont Lose My Number
Throwing it All Away
Follow You Follow Me
I Missed Again
Who Said I Would
Separate Lives
Drum Trio
Something Happened on the Way to Heaven
You Know What I Mean
In the Air Tonight
You Cant Hurry Love
Dance Into the Light
Invisible Touch
Easy Lover
Sussudio
Encore:
Take Me Home
*All images © Rick Scuteri