One of the greatest and most criminally under recognized soul artists of our time, Wee Willie Walker, died in his sleep on Tuesday in his St. Paul, Minnesota apartment. He was 77.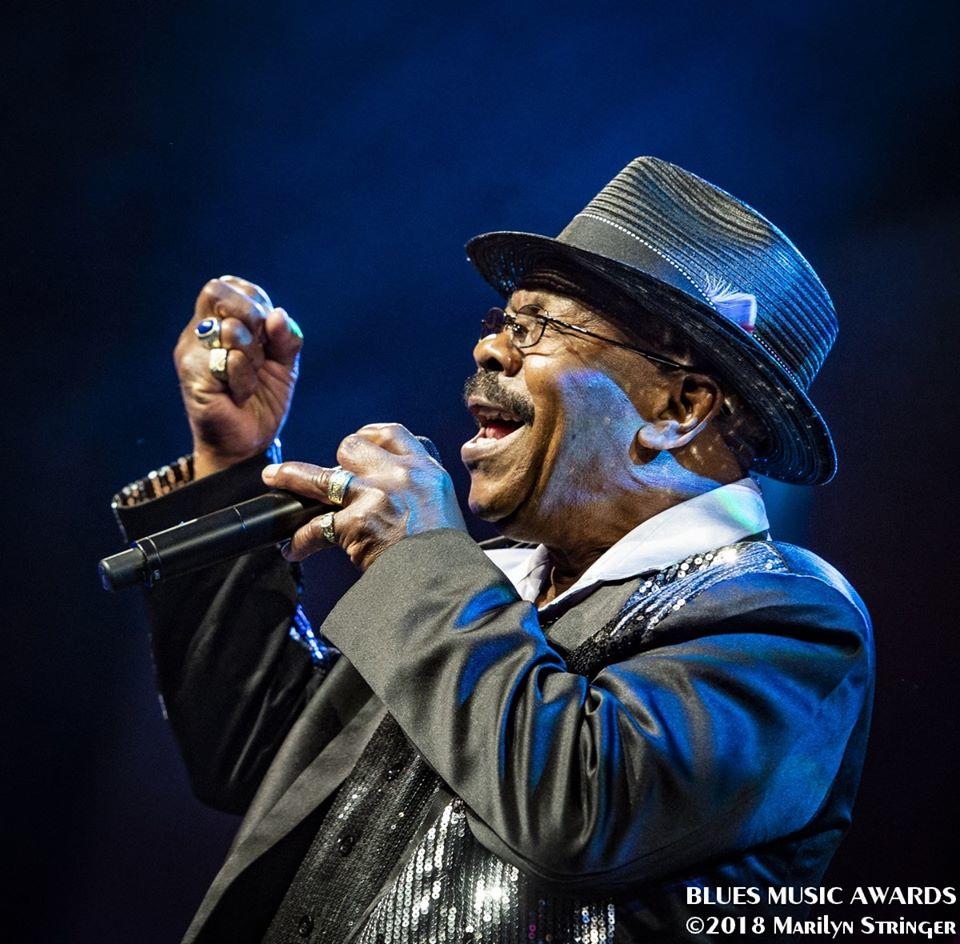 The news first broke with a post from Blue Dot Records owner Christine Vitale on the late singer's Facebook page.
It is with deep sadness and a broken heart, I share the devastating news of the passing of the greatest singer in the world, a great friend, "a giant at 5'2" – Wee Willie Walker.

Funeral and memorial arrangements TBA. RIP Willie I love you
Walker had returned late Monday night from a recording session in Oakland, and had plans to travel to Chile on Thursday to headline a festival there, according to Minneapolis musician Paul Metsa, who had performed with Willie for nearly the last decade in and around the Twin Cities.
Born December 23rd, 1941 in Mississippi, Walker was reared in Memphis, where he soaked up the local gospel and soul vibes of the Bluff City. He moved to Minneapolis in 1959 singing with various gospel groups. He switched to singing soul and R&B, several times returning to Memphis to record.
In 1968 Walker recorded nine sides for Goldwax Records. Four of these were leased to Checker Records a subsidiary of Chess. Two of his singles were "You Name It, I've Had It", and "From Warm to Cool, to Cold". Although recognized as gems of the soul music genre these singles were known only to a few.
After mistaking a call from influential Shreveport DJ John R as a prank call (losing his shot at John introducing Walker's single "Lucky Loser"), Walker gigged on weekends, and worked as a machinist, then health care worker full-time to provide for his family. "That would have been my break," Walker had said. "John R was a starmaker."
Around 2005 he retired from his health care job and connected with the blues band, The Butanes. They recorded three albums together. Five years or so ago, harmonica ace Rick Estrin caught Walker playing a gig with Metsa in Minneapolis. Estrin realized that Walker's voice was still as strong as ever and that he was one of those great soul singers that just did not make it. His idea was to record a new album for Walker at Kid Anderson's Greaseland studios. He also took Walker along on the Blues Cruise where Willie was reintroduced to the world.
In 2018, Walker and The Anthony Paule Soul Orchestra were nominated for Album of the Year (After a While), Song of the Year ("Hate Take a Holiday"), and Soul Blues Album (After a While), with Walker himself nominated as Soul Blues Male Artist and Instrumentalist Vocal at the 39th Blues Music Awards. No wins, but five nominations meant that Wee Willie Walker had come into his own in the blues world.
With a voice described as "the perfect Memphisian mélange of Sam Cooke, Al Green and Otis Redding," and a humble, giving way about him, Wee Willie Walker will be dearly missed. Metsa described Walker as "the greatest soul [singer] since Sam Cooke, who was his biggest hero," and "sweeter than honey from a bee."
"He was just that kind of person, always wanting to do for other people," said Judy Walker, Willie's wife of more than 30 years. "If he could make someone happy, he'd go for it — even if he had to break the rules."
*Photo images © Marilyn Stringer