Have Gun, Will Travel may be best described as having folk, punk, Americana, and indie-rock sensibilities. But to me their music can't be fenced in, and I am loath to assign it a category. Their name was inspired by the movie Stand By Me, in which the four teenage boys sing the "The Ballad of Palladin," the theme song from the Western series Have Gun, Will Travel. The band's lineup consists of singer-guitarist Matt Burke, bassist Daniel Burke, guitarist Scott Anderson, drummer JP Beaubien, and keyboardist Edward Stork.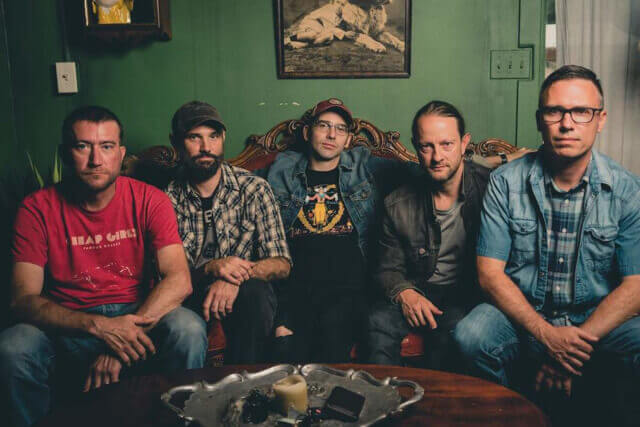 Last year saw the release of the band's sixth studio album, Strange Chemistry, which followed 2015's Science From An Easy Chair. The concept oeuvre that is Science… was motivated by Have Gun singer/songwriter Matt Burke's exhaustive research of Sir Ernest Henry Shackleton, the polar explorer whose Endurance ship was crushed by the pressure of ice packs 300 miles from land. The whole saga of Shackleton's Imperial Trans-Antarctic expedition comes back to life and unfolds suspensefully with each song of ingenuity and bravery, of redemption and despair.
Strange Chemistry takes a different narrative approach, not through the accounts of historical figures, but rather themes a little more inner-directed: the complex duality between the head and the heart. The operative word in this scenario being heart. Burke's racing heart, brought on by a lifelong anxiety disorder, landed him in the emergency room a few times in a 12-month period between these records. The band opted to take a full year off to focus on personal matters. After a period of uncertainty about their future, they collectively decided they would persist. And not just persist; this event would steer the direction of Strange Chemistry. By becoming open about his own mental health in his songs, he hopes to destigmatize others and encourage someone who may be silently suffering to get help.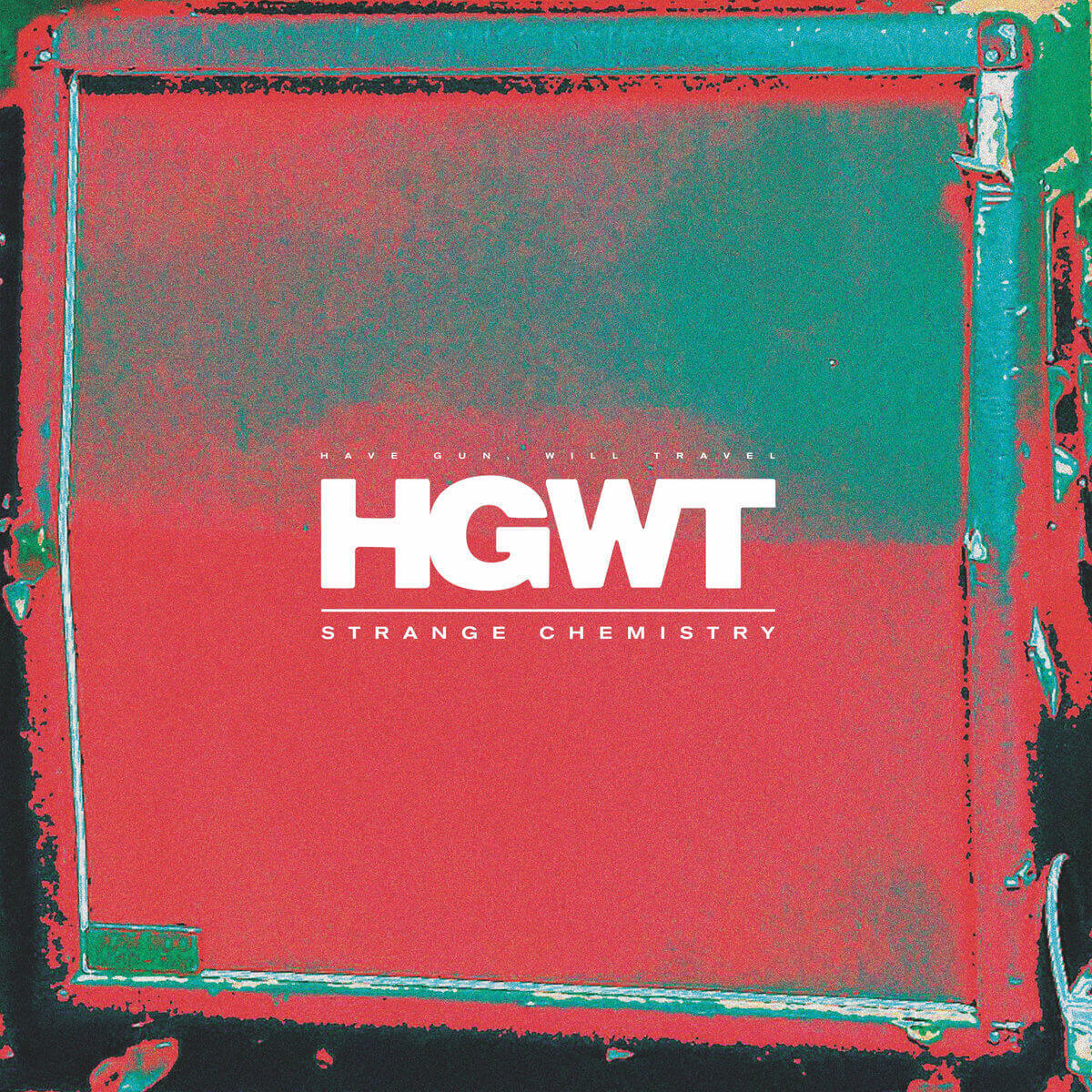 Strange Chemistry is the sound of a band unapologetic about evolving. From the first line of the opener, you know that this album is an upshot of their commitment as a band of brothers: "Watch 'em come and go like a flash in the pan / But everybody knows that we're lifers man." It's only chords on a fretboard and words on a page if your heart's not in it. But each and every member of Have Gun takes their music deadly serious, and individually and together take each song exactly where it needs to go.
The line "'Cause if the drinking don't kill me the anxiety will" came from a true and personal place for Burke. "I'm a fan of George Jones, but I'm not very well-versed on his catalogue," he says when asked if he was channeling George Jones' "If Drinking Don't Kill Me (Her Memory Will)." He continues, "That's not to say that it didn't sprout from a seed planted subconsciously at some point in the past. A lot of times, our influences have a way of creeping into our work without us realizing it."
There are many singer-songwriters who possess a sense of melody, many who possess great lyrical acuity. But I can think of very few songwriters who possess both at all times. I can think of even fewer who can paint the intangible with powerful words and music, all the while drawing you in with an emotional and contemplative exercise in interpretation. In much the same way fellow Floridian Tom Petty spoke to the very core of the human condition, Burke captures both in writing and vocal execution this lightning in a Mason jar. 
"While I still really enjoy writing songs in a narrative style and telling a story from the perspective of a mostly fictional character, I find myself leaning more toward personal expression these days. It can be direct and obvious, or it can be more abstract and interpretive, or some combination thereof. I've been a student of songwriting for most of my life. And I just want to continue to work toward getting better and writing good songs."
One of the hallmarks of a true songwriter is making the listener feel every word, every note, every nuance — while also leaving room for applying one's own meaning. "Mystery of Mine," "Any Place But Here" and "The Dark & The Light" are standout examples. In "Tidal Wave," the instrumentals take on more meaning given the backstory. 
"So from my perspective, 'Mystery of Mine' is a metaphor for being unsure about what to do next; while 'Any Place But Here' is a song about being frustrated with yourself, being unable to recognize that, and taking it out on the environment in which you feel trapped. 'The Dark & The Light' is about the duality and the internal conflict and contradiction that exists inside all of us as human beings, while 'Tidal Wave' is my attempt at expressing how it feels when you're in the grips of a panic attack. But these songs are also open to interpretation. I'm not trying to tell the listener how to feel when they listen to a song. Once I've sufficiently expressed what I felt I needed to express, and a song is released into the universe, then it's out of my hands. It belongs to the listener."
Their "auxiliary" band member Garrett Klahn (Texas Is The Reason) makes several appearances on the album. Most notably, his contributing vocals on "Mystery of Mine." Burke tells me, "He's all over the record, actually, playing acoustic guitar on several songs and singing back-up vocals on a handful as well. We've toured a bunch with Garrett, back when touring was a thing that bands did. And he just organically became part of the band. He lives in New York, so we don't get to play with him as often as we'd like. But we still consider him a member of the tribe."
Another infectious anthem, "American History," can be construed as political in these mystifying times: "We're not getting any younger / We'll never let them pull us under / We're not ready to surrender / We can render our own American history." But mostly it's a love letter to the history of American music and carrying the torch of rock and roll — and carry the torch it does, with horns to boot.
"The horns on 'American History' are played by our brothers and sometimes-band-members, Andy Brey and Kenny Pullin. And as you will notice when you hear it, they are prominently featured on the new single, "Melancholy Moon (Everything Dies)," Burke explains.
"Justified" has the percussive cadence that sets the mood of a Cash or even old train song. And like a lot of definitive songs in a band's career, was conceived as a solo acoustic demo and then took on a life of its own with the backing of a full band. "That song started, as many of them do, as an acoustic demo that I recorded at home and played at solo shows from time to time," he explains. "I wasn't even sure I wanted a full-band arrangement for that song. But as is always the case, when I brought it to the band and we recorded it, the end result was better than what I had envisioned. I'm very fortunate to play with excellent musicians and bandmates who know how to elevate the songs."
Venues were among the first to close due to coronavirus and, tragically, will be among the last to open. But luckily he and his bandmates have been able to connect and play music in the time of corona. "We've been able to get together, socially distancing of course, and rehearse a number of times. We've also been able to do some recording. We've been working on a few new songs, one of which is the single that we're releasing this week."
Burke has been performing "LIVE From Home" every Wednesday night at 8pm EST on Have Gun's Facebook, which allows him to learn or revisit songs he didn't necessarily have time for before. "I've been doing the Wednesday night livestream nearly every week since mid-March. And in an ongoing effort to keep it fresh every week and avoid playing the same set of songs over and over, I'm constantly learning new cover songs to play and relearning HGWT songs from our catalogue that haven't been played in years. So I'm getting to revisit some songs that have fallen by the wayside over the years."
"While I very much miss playing in front of a live crowd, the act of broadcasting from my living room provides a certain intimacy that you can't get from other performance settings. I'm essentially playing live in people's living rooms, saying hi to them individually, and reacting to their comments in real time. And they interact with each other. There's a sense of community. So while we may not be in the same room, physically, we are still sharing personal moments and interactions. And I can't even express my thanks to the people who tune in every week. The 'True Believers,' as we like to think of them. I'm extremely grateful to them. My family and I definitely look forward to Wednesday nights."
The quarantine situation also lends itself to practicing and playing more with his daughter, Helaina, also an incredibly gifted singer. "Her Mom and I are extremely proud. She's amazing. The quarantine situation, and subsequently the weekly livestream, have definitely brought us closer together. We share a mutual goal, and that is to learn and perform a different song every week. She picks the song, and we learn it together. Sometimes we procrastinate or time gets away from us, and we end up scrambling to learn the song on the day of the livestream. But we always have a good time doing it."
https://www.facebook.com/hgwtmusic/videos/3097097360387469/
Aside from "LIVE From Home," the band recently did a first full-band performance as part of Tampa's Rock the Park 10-year anniversary livestream. "And we're planning to do another one from our guitarist Scott Anderson's studio in Safety Harbor in the next couple of weeks. There are a couple other tentative things that we haven't completely nailed down yet. But I'll continue to do the weekly Wednesday nights for the time being."
He continues, "We did some touring in support of the record right after it came out last fall. And we had some other stuff in the works when things started shutting down. We look forward to getting back out there when it's safe and it makes sense. Who knows when that will be or what it will look like? We'll just have to see how this all plays out. But in the meantime," he urges, "we all need to reach out to our local and state representatives and ask them to help out our independent music venues. They are struggling. And without some financial relief, they'll have to close permanently. If that happens, we won't have anywhere to play when this pandemic is finally over."
Today, Have Gun, Will Travel announce the release of a new single called "Melancholy Moon (Everything Dies)," featuring Matt Burke on vocals and electric guitar; Daniel Burke on bass and backing vocals; Scott Anderson on electric guitar; Edward Stork on keys; Sam Farmer on drums; Andy Brey on trombone; and Kenny Pullin on trumpet. The track sounds like Motown meets the Band, but, of course, uniquely Have Gun.
Of the single, Matt shares with me, "'Melancholy Moon (Everything Dies)' has got kind of a Motown-influenced feel, with the horns and the arrangement. It was actually written several years ago, recorded multiple times and considered for inclusion on a couple different records. But for various reasons, we've been unable to make it fit within the context of an album. Nevertheless, we really liked the song and refused to give up on it. We finally recorded a version of the song that we're happy with, and we're stoked to release it into the world."