Songwriters Laurie Raveis and Dennis Kole of duo Raveis Kole are proud to release "Angel From Montgomery" on 8/28 along with a video via their digital platforms. The Bellingham, WA (an hour north of Seattle) based duo have always loved the classic John Prine song, and all that it envelops as well as being a part of their live shows.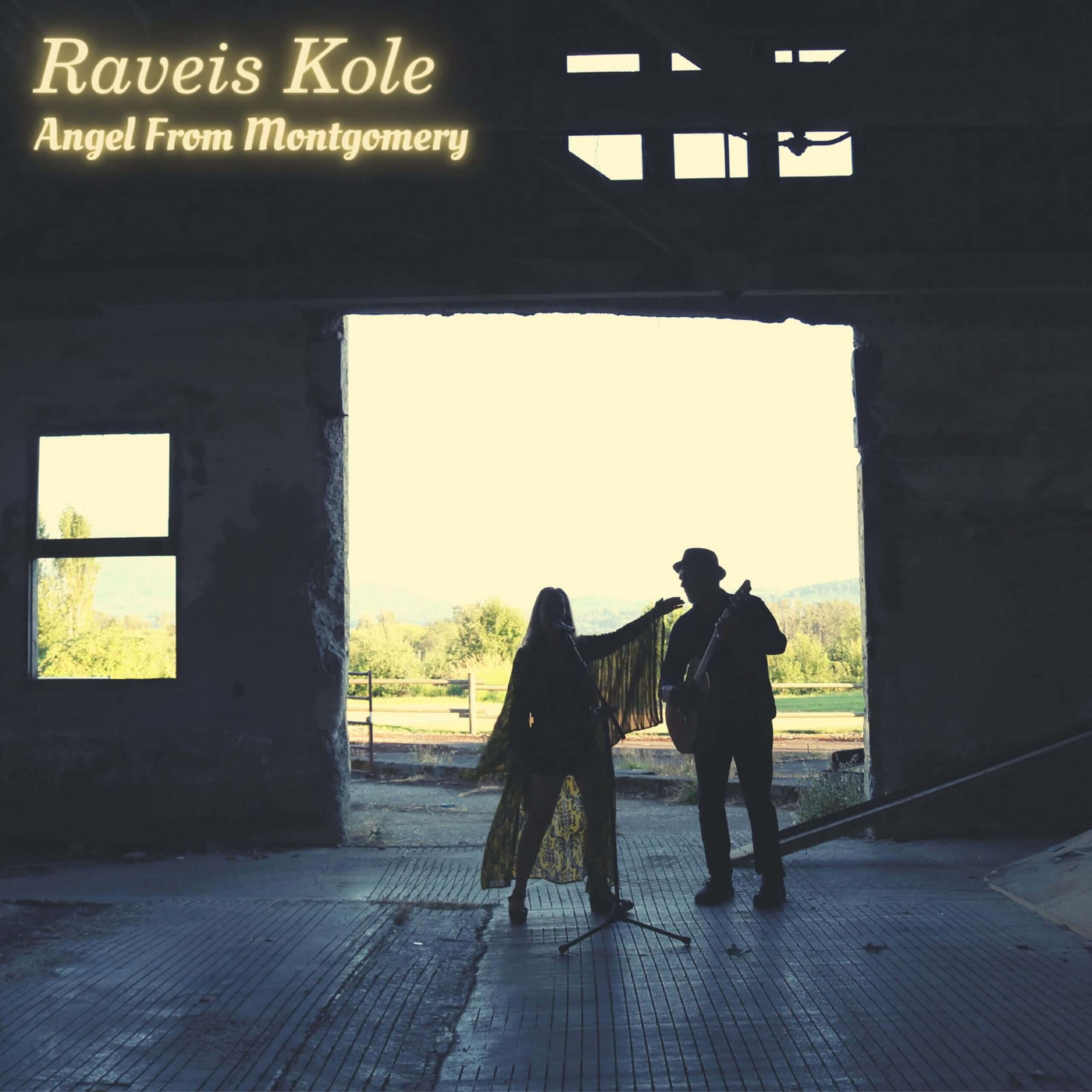 As with their last single, "HELP ONE ANOTHER (WE ALL CAN)," Raveis Kole recorded it with the help of Jeff Silverman in Nashville with a solid group of musicians backing them like noted accordion player Jeff Taylor and well-known backing vocalists, Kim Fleming, Gayle Stuart Mayes and Kim Mont. During last year's AmericanaFest conference they began the process of recording. They revisited the song this past spring and summer putting the final touches on it. 
While staying on course with the melody and the structure of the song Laurie and Dennis took a little bit of creative license to add some flair.
"Our goal in covering "Angel From Montgomery" was to honor and preserve the genius of the original, while also adding in a fresh perspective on how to approach the song," say Dennis and Laurie. Their version carries a lot of Celtic influences with the fingerpicked acoustic guitar work in the first half of the song. The rhythmic transition after the 3rd verse brings in a new, funky, New Orleans type of pulse that is reinforced by the background vocals. This is then further reinforced by the counterpoint of the mandolin and banjo as the song draws to its high energy conclusion, before segueing back to the original outro.  
"Angel From Montgomery" was written by John Prine and released on New Year's Day 1971. Despite being a young man, he wrote it from the perspective of an older woman who wants to escape her unhappy life from her marriage, home and town. The tone of the song is that of "a song about a middle-aged woman who feels older than she is…" Prine once said.  Many have touted that his perspective was near perfect, and when Bonnie Raitt recorded it in 1974, it changed the course of the elder statesman's career. Prine went to have a long illustrious career filled with awards and accolades from fans and his peers as one of the best until his death in April 2020.
Laurie and Dennis met eight years at Bigfork Guitar Festival in Montana, and they instantly clicked as songwriters and partners that created a harmonious setting for their shows. They have built a solid fanbase that loves to gather around to hear Laurie's honey-soaked voice matched with the rich jewel tone voice of Dennis' guitars. Raveis Kole has performed all over the US, Canada, and the UK and has opened for Cory Henry, the Edgar Winter Band, and the Wailers and many more. They have released two albums and a couple of singles. In 2018, their album, Electric Blue Dandelion – Nashville Sessions, debuted on Billboard Heatseekers Chart at #11, spinning on 170+ radio stations across 13 countries and five continents, and the duo is a 3x Hollywood Music in Media Award Nominee.