At the very core of ghoulish rock and roll is Ol' Black Eyes, Alice Cooper. Behind the icon lies an origin story who featured bandmates Neal Smith, Michael Bruce, Glen Buxton, and Dennis Dunaway. The ones who shaped the sound, songs, persona and staging that ushered in the early 1970s glam rock. 
But it was Dennis who was Alice's first co-collaborator dating back to Cortez High High School, Phoenix. Together they would make up and sing impromptu, spoof rock and roll songs to carry them through track team distance runs. Combined with their shared and endless exploration of surrealism in art class the die was cast.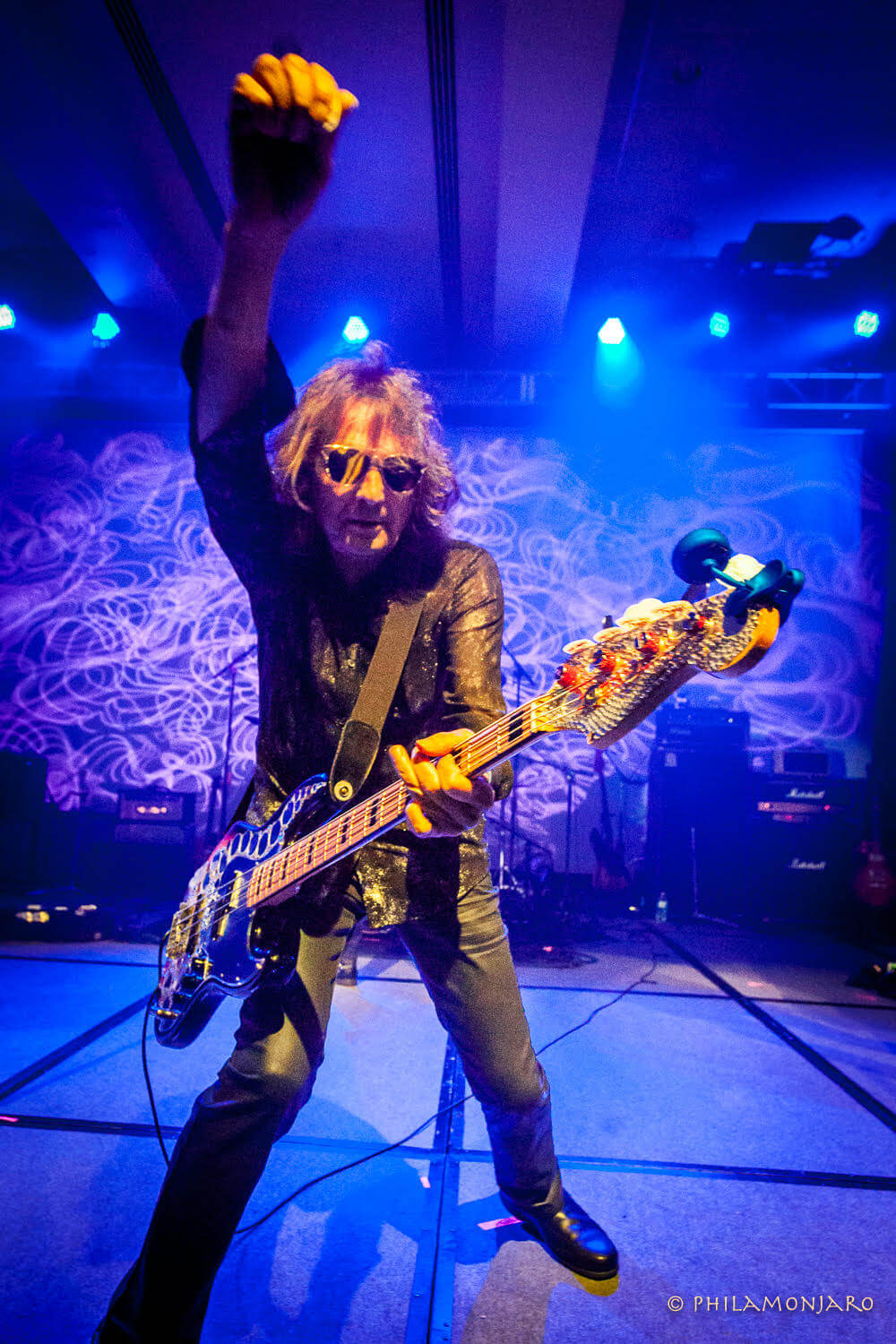 Decades later, out of the dark shadows, Dennis Dunaway (a.k.a. Dr. Dreary) has been on a new renaissance since the release of his 2015 book, Snakes! Guillotines! Electric Chairs! My Adventures in The Alice Cooper Group. Energized by a core fanbase who was just waiting for more from the original bandmates, the interest grew and grew. Superfans just couldn't get enough.
Dunaway had his own Frankenstein to feed. Thus a string of projects. But one can't explore Dennis' creative life without full acknowledgement of his wife Cindy (and drummer Neal Smith's sister). She is integral every step with wardrobes, make-up, video appearances, stylizing, live shows and more, Cindy had created their costuming since the band's early breakout success in the seventies. Together, they are a force of nature. 
Here for your Halloween enjoyment is his most recent collaboration, a playful and spooky take of The Clovers' 1959 single "Love Potion No. 9″ featuring Fiona Silver. It just dropped this Halloween weekend.
 For this lockdown fright night, check out Dunaway's chilling Cold Cold Coffin.
 And for those who are curious about his book, check the Sunday, November 8th streaming event Snakes! Guillotines! Electric Chairs! My Adventures in the Alice Cooper Group Dennis Dunaway in conversation with Joel McIver.