On the precipice of the 2020 presidential election, New Orleans funk ensemble Dumpstaphunk released "Justice 2020" featuring Chali 2na and Trombone Shorty, the second single off their forthcoming album Where Do We Go From Here. "Justice 2020" is a brand-new version of the group's previous single "Justice," which was released after the 2016 presidential election and became an unofficial anthem of the social justice movement. The powerful music video incorporates news footage from the past four years, as well as archival footage from throughout the 20th century, illustrating the long battle for social justice in the US, and to remind viewers to get out and vote. "Justice 2020" is now available on all digital platforms worldwide.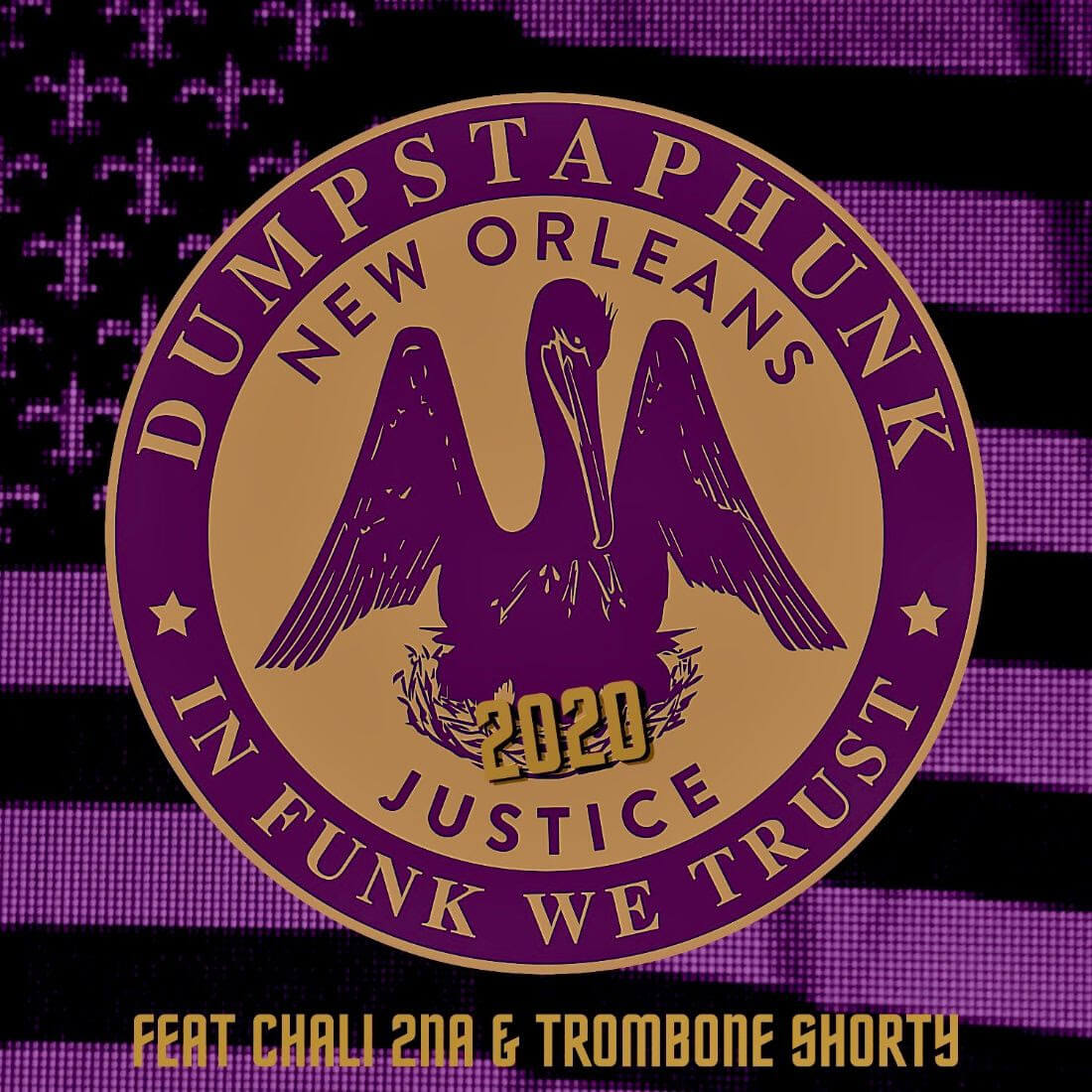 When Dumpstaphunk first released "Justice," the group viewed the song as an important, if delicate, funk-blues anthem that spoke to their country's turbulent times. Nearly four years later, this brand-new version will anchor the most powerful and pointed statement of the group's career.  "Justice 2020" follows the release of the album's title track and first single "Where Do We Go From Here," which dropped in August to mark the 15th anniversary of Hurricane Katrina.
We wrote Justice at a time when a lot of things were going on. Myself, Nick [Daniels] and Tony [Hall] were kids during the Sixties and Seventies, so we saw a lot of shit growing up, and we see the same stuff still going on: the systemic racism, the racial profiling, all the social injustice. We're at a crossroads right now in this country, and some shit's got to change. – Dumpstaphunk founding member Ivan Neville
Over the past 17 years, Dumpstaphunk has earned its reputation as the most well-regarded, next-generation New Orleans live powerhouses, the type of band whose live shows attract sit-ins from legends like Carlos Santana, Bob Weir, Trombone Shorty, members of Phish and Dave Matthews Band among many others. Dumpstaphunk's founding members Ivan Neville (vocals/keyboards) Ian Neville (guitar) Tony Hall (bass/guitar/vocals) and Nick Daniels (bass/vocals) along with newest members Alex Wasily (trombone) and Deven Trusclair (drums), have built upon the Neville family's iconic NOLA legacy, as they've transformed into the city's preeminent 21st-century funk-fusion export, after being birthed originally from a spontaneous set during New Orleans Jazz & Heritage Festival in 2003.
*Feature image courtesy of the artist's Facebook