Katarina Pejak is pleased to announce that she will be releasing the Outside Looking In EP on November 20th. In discussing this collection of songs, Katarina says, "I just want people to bask in the romanticism and the melancholy. If there is anything you long for or feel sad about, embrace the sadness and move on, because it's all a part of the glory of existence."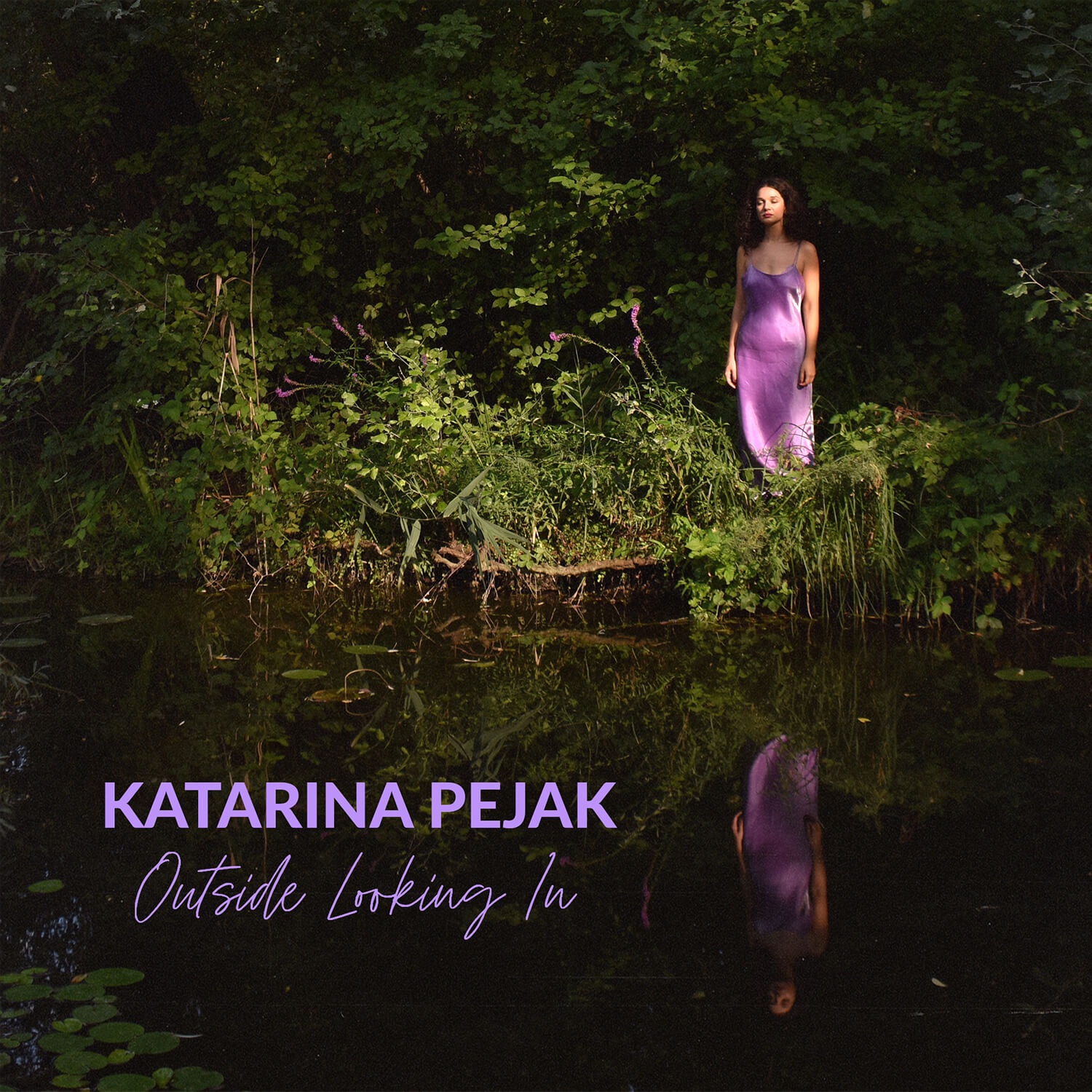 Outside Looking In contains compositions created and curated purely by emotions. These are impressionist songs, momentarily reflections on life, beauty, love and frustrations of daily relationships. The tracks were written in the past two years while Pejak's Ruf Records debut, Roads That Cross, was in preparation. Some were written on the road, and some by the window in her bedroom in Belgrade, Serbia.
About the EP, Katarina muses, "I've been living with these songs for a couple of years, playing them at the more low-key gigs, often with my singing partner, Ana Protulipac. The changes that this year has brought have made it very difficult to think far ahead, and in a way, I find that very liberating. Thanks to my dear collaborator, Romain Guillot, I was able to record them in the comfort of my home, which was a learning experience and good fun. This EP is a step outside of the blues box, not too big a step though, since 'Shoot Me, Baby' is a bluesy western romantic drama."
Pejak, a blues singer, songwriter, and piano player is best known for her eclectic musical approach – her style lives on the crossroads of American music genres such as blues, soul, folk and jazz. She started performing in her late teens, playing blues clubs in her hometown of Belgrade, and other cities in Serbia. She put out three albums in her home country, Perfume & Luck, 2010, and First Hand Stories, 2012 and Old, New Borrowed and Blues, 2016, a live mini album recorded in 2015.
Though classically trained at the piano, Pejak found her passion for songwriting and improvised music while in High School. Through her father's music collection, she discovered her main influences: Otis Spann, Ray Charles, Tom Waits, Nina Simone and Norah Jones, just to name a few.
Katarina graduated with a major in songwriting from Berklee College Of Music in Boston (class of 2014) where she studied with Dave Limina, Pat Pattison, David Maxwell, Lisa Thorson and many other great American musicians and educators. In 2014, the Berklee Songwriting department awarded her the Songwriting Achievement award. After graduating, Katarina moved to Nashville, Tennesse where she lived for a couple of years. In the summer of 2018, Katarina signed with Ruf Records, a German blues label, where she joined the long list of internationally acclaimed artists such as Samantha Fish, Victor Wainwright, Mike Zito, Ana Popovic and Bernard Allison.  In 2019, Katarina toured as part of the Blues Caravan 2019, a Ruf records show, performing 60 European concerts.
Her fourth and most recent full-length, Roads That Cross, produced by Mike Zito and featuring guitarist Laura Chavez, came out in February 2019.
Katarina muses that, "In a time when we are advised to stay inside looking out, all we can do is get in touch with our inner selves, and I sincerely hope they find that to be as interesting a journey as any in the physical world. These songs are my offering for a soundtrack for those travels."
*Feature image courtesy of Devious Planet