The Ace of Cups, San Francisco's first all-female rock band who burst onto the '60s scene during the Summer of Love, are sharing a poignant new lyric video for their song "Sister Ruth," dedicated to Ruth Bader Ginsburg.
The original five women of the Ace Of Cups were trailblazers, dealing with issues that their male counterparts of the day did not have to. Despite gender challenges, they held their own, sharing concert billing with Jimi Hendrix, Jefferson Airplane, The Band, Santana, and the Grateful Dead. They were also the first female group to be given equal share of the stage.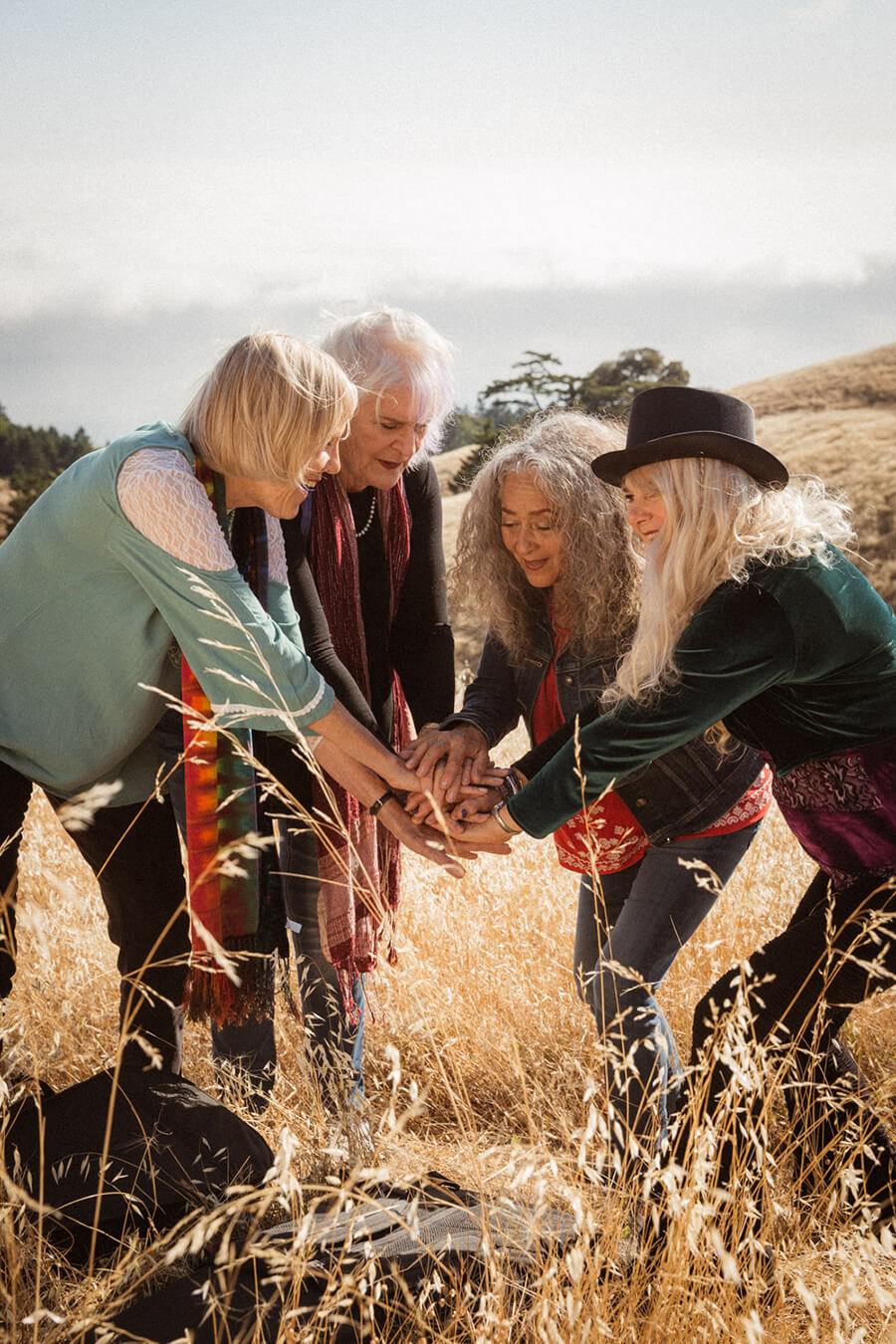 Denise Kaufman, lead singer of the Ace of Cups explains "Sister Ruth":
The Book of Ruth in the Bible has always moved me. After both their husbands died in the land of Moab, young Ruth refused to let her widowed mother-in-law, Naomi, return to her home in Bethlehem alone. She pledged to journey with her and to care for her for the rest of her life. It's a tale of loyalty and goodness.

In these times where I hear talk about "right to life," I'm heartbroken by how many lives don't seem to matter. Everyone is someone's precious one. We see children in cages, in war zones, in floods, famines and toxic wastelands created by environmental degradation from over-consumption, greed and ignorance. If we still have time to save our planet and our children, that time is surely now. Every choice matters. The balance hangs, and it could go either way.
*Images courtesy of the band's website