Spencer Davis, the multi-instrumentalist who helped popularize R&B and the blues in the UK has died. His death came on Monday while in hospital treatment for pneumonia.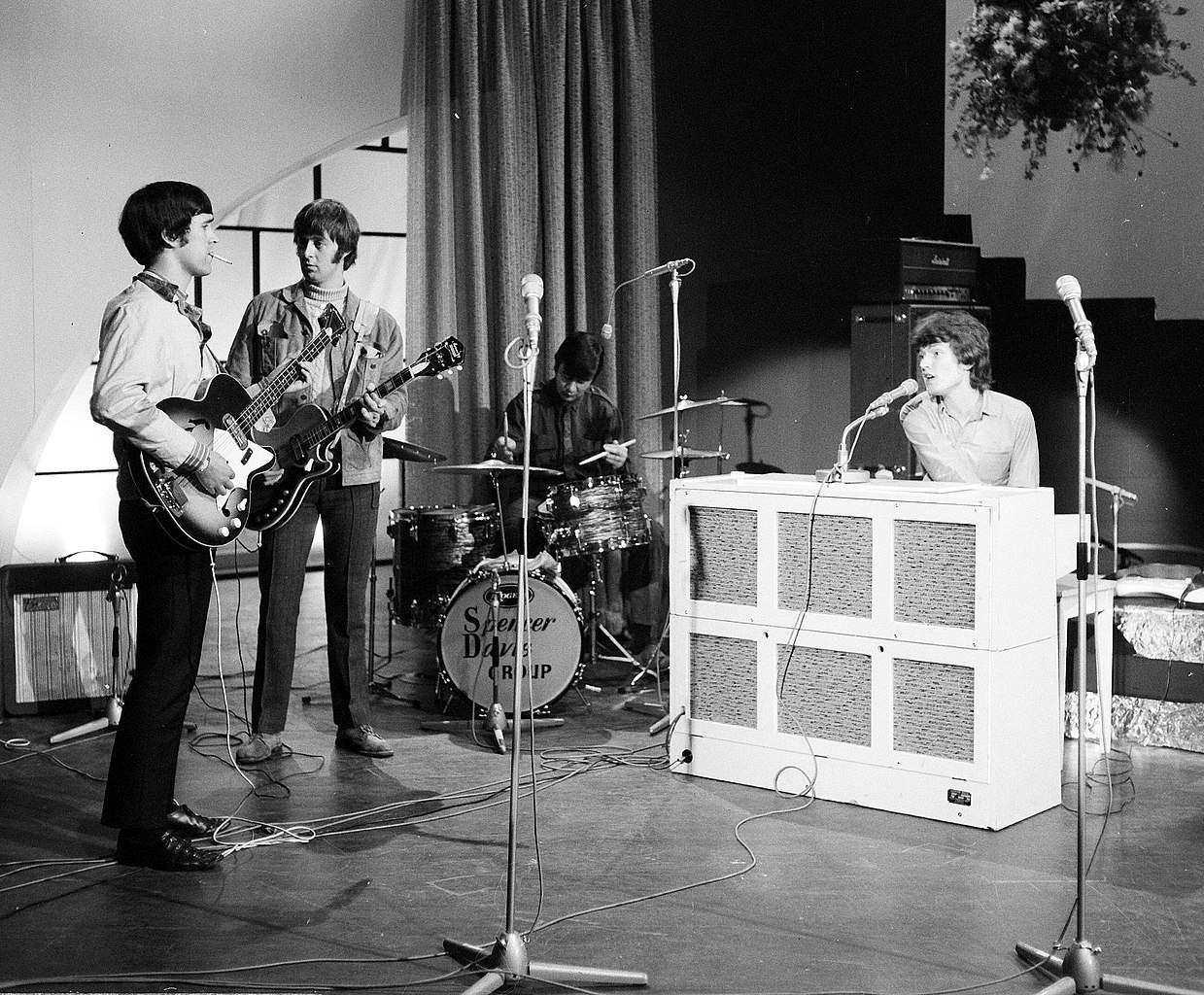 Born Spencer David Nelson Davies on July 17th, 1939 in Swansea, South Wales, he was influenced early in his life by jazz, skiffle and blues music. Some of his favorite artists included Alexis Korner, Long John Baldry and early American blues masters Leadbelly and Big Bill Broonzy. Davis began playing both accordion and harmonica at the age of six, and by the time he was 16, was enthralled by the guitar and American R&B. His first band was The Saints and one of his bandmates was a young Bill Wyman. Moving to Birmingham, England to study languages, he found himself in a relationship with Christine Perfect BKA Christine McVie of Fleetwood Mac fame.
After seeing a show by the Muff Wood Jazz Band, he immediately approached brothers Muff and Steve Winwood about forming a group. They added drummer Pete York and the Spencer Davis Group was born. Davis played guitar, Steve Winwood was on organ, guitar and vocals, and his older brother Muff was on bass.
By the end of 1966, the group had gained their first number 1 hit, "Keep On Running," followed quickly by "Somebody Help Me."
Later in the year their first hit in the US was "Gimme Some Lovin'." It reached #7 in the US and #2 in the UK. "I'm a Man" came out in January of 1967, going to #9 in the UK and #10 in the US. It would also be the final hit from the group as the brothers Winwood left to pursue other avenues (in Steve's case it was to form Traffic). After some player changes and a couple more minor hits, the Spencer Davis Group split up in mid-1969.
The group reformed for about a year in the early 70s and then again in 2006 touring in both the US and UK as 2 different lineups with only Davis as an original member.
Davis was also an executive with Island Records in the mid-1970s working with artists such as Bob Marley and Robert Palmer.
In later years, Davis was rightfully recognized as an elder statesman of British rock, influential in the British Invasion.
Messages of condolence have come from artists such as Foghat, and Ginger Baker but perhaps the most touching tribute to Davis came from his one-time bandmate, Steve Winwood who posted:
I've known Spencer since I was about 13–he would have been about 22. I was playing a show at Birmingham University with my brother and his band. Spencer, who was a student at Birmingham, was playing with a small group of musicians. We met and the the seeds of The Spencer Davis Group were sown.

Spencer was an early pioneer of the British folk scene, which, in his case embraced folk blues, and eventually what was then called "Rhythm and Blues". He influenced my tastes in music, he owned the first 12-string guitar I ever saw, and he was taken with the music of Huddie "Lead belly" Ledbetter, and Big Bill Broonzy. I'd already got a big brother who influenced me greatly, and Spencer became like a big brother to me at the time.

He was definitely a man with a vision, and one of the pioneers of the British invasion of America in the sixties. I never went to the U.S. with Spencer, but he later embraced America, and America embraced him.

I feel that he was influential in setting me on the road to becoming a professional musician, and I thank him for that.

 Thank you, Spencer.
Davis is survived by his partner June and three adult children.
*Feature image Joachim Köhler