Today Brooklyn-based singer/songwriter Ben Rice has released "The Hard Road," the second single from his intimate and moving forthcoming album Future Pretend due January 22, 2021.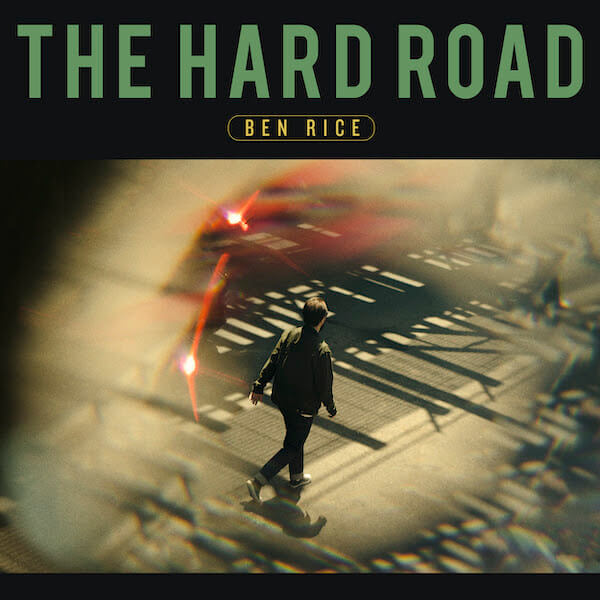 Having come of age in early 2000s New York City obsessed with baseball and rock n' roll, Rice was just in time to savor an iconic run of Yankees championships, and relish the Gotham rock renaissance epitomized by The Strokes. Twenty years later, legendary music venues have been replaced by banks and disposable retail shops and brownstone buildings have been leveled to make room for luxury high rises. Yet, although the spaces change, the spirit lives on with Rice who embraces big city Americana on his debut solo album, brimming with ruminations on culture, society, and personal evolution.
Rice spent his early 20s on the road with various indie-rock bands, and later laid down roots as a producer and session musician in Brooklyn, NY at his studio, Degraw Sound, where he recorded Future Pretend. He went into 2020 riding high, playing guitar on a Jonas Brothers chart-topping track; co-writing in LA with powerhouse songwriters; and delving into production on a number of exciting projects. But by the spring of 2020, when New York shut down for the pandemic, Rice was on the brink of a shutdown himself.
At the time, New York was the epicenter of the U.S.'s COVID-19 crisis, and the City That Never Sleeps had descended into a trauma-induced coma. Broadway went dark, the subways were vacant, and evergreen bars and restaurants closed their doors. NYC felt like 9/11 all over again. Against this unsettling backdrop, Rice made the brave trek to his studio every day on foot, walking 8 miles armed with a mask, hand sanitizer, and tissues. There, he granted himself the opportunity to create, unburdened by music biz demands or defined artistic parameters. "I devised games to separate my artist brain from my producer brain, and I relied on other senses to guide me. I knew I was getting somewhere when a track conjured up smells, like rain on concrete or the damp wood in my childhood attic. I wanted the songs to be transporting," Rice reveals.
Rice wrote, produced, engineered and mixed the nine tracks on the album at Degraw Sound. He is a seasoned musician; outside of his solo career Rice has worked as a producer, studio guitarist, and bandleader. Select career highlights include producing for Norah Jones and Valerie June; studio guitar work for Fletcher and on a Billboard #1 hit for the Jonas Brothers; playing in indie rock bands signed to WMG; and sharing the stage with artists like Arctic Monkeys and Brendan Benson.
Ben Rice Online:
Website
Instagram
Facebook
Twitter
Spotify
Soundcloud