Nearly every blues artist I've spoken to has said some of their best audiences are in Europe. It seems that Europeans appreciate the art form, and the artists, to a degree above that in the US. Now Belgian blues/rock band The BluesBones are sharing a bit of what they sound like in person with their new album, Live On Stage.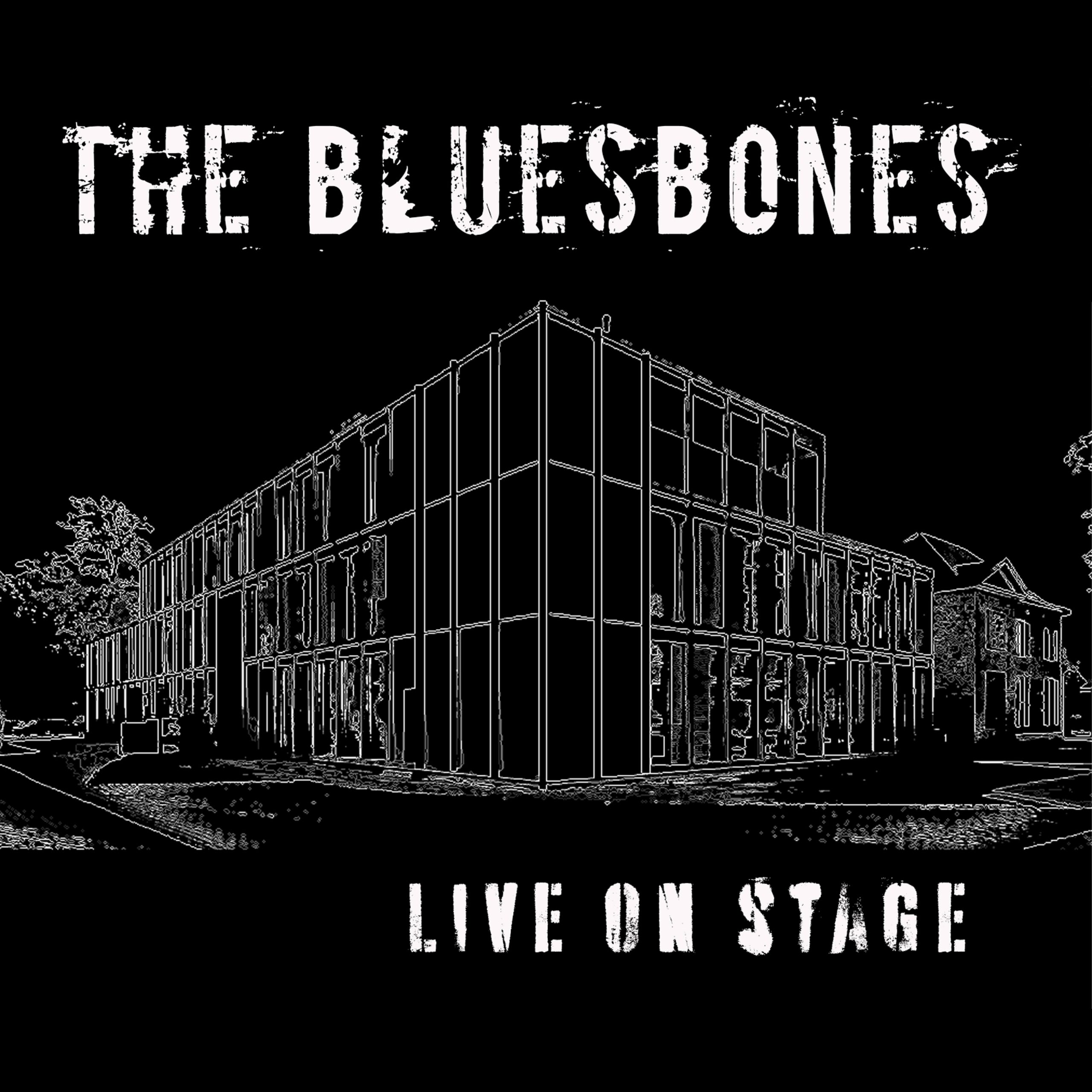 The 5-piece BluesBones have been rocking the houses of Europe for sometime, and most recently with their 2018 release Chasing Shadows have been garnering wagon loads of American fans. Riding the success of that studio album, BluesBones decided that a live album would be in order.
At the end of 2019, we decided to organize a concert in association with the team of Swing Wespelaar festival, to record a new Live CD in succession of the successful, critically acclaimed 'Chasing Shadows' album of 2018.

At the time, no one had the faintest idea that two months later corona would submerge the world, causing a standstill in the entire live scene, and make the world suddenly look different. As a result, our album release was delayed and the scheduled promotion tour through Europe was all of a sudden canceled.

Nevertheless, we decided to release the record this year because this album has something special and we want to share the live corona free vibe of that particular night. We hope this record will recall the atmosphere of a live concert without restrictions and how life will hopefully look again in the near future. This album is a powerful recording of a great night with tons of energy.
Live On Stage fires off with "Find My Way Out," a blues rocker with the muscular vocals of Nico De Cock at the forefront. Edwin Risbourg on Hammond B3 and Stef Paglia on guitar both have solos but for much of the song are playing simultaneously providing a stunning lead sound. Bassist Geert Boeckx and drummer Jens Roelandt keep a powerful beat that shakes the room.
The BluesBones slather on a thick layer of funk to "The End," and "The Witchdoctor," and create a haunting New Orleans vibe on "Demon Blues." Far from being a one trick pony, the band can shift from the Delta influenced slide of "Going Down," to the pounding shuffle of "Better Life," at the drop of a guitar pick.
In the center of Live On Stage, we're treated to a pair of slow blues numbers which allow the audience to catch its collective breath. "Betrayal," and "Sealed Souls" mesh into one another perfectly. These all original compositions are filled with evocative lyrics that take us to the truly dark side of the blues.
"Romance For Rent" picks things back up nicely before the band shifts into high gear with "Cruisin'." Nearly a "triple-shuffle" "Cruisin'" is an all-out ass kicker about what else but "cruisin' with my baby down the road" almost. It's fun and twisted, and the B3 solo from Risbourg hearkens to the golden days of Mark Stein and Jon Lord. Anyone dropping a needle on rock and roll in the 60s will recognize it immediately.
"Psycho Mind" has a funky rock feel over a solid blues/rock base and leads us into the album closer, "Whiskey Drinking Woman." For nearly 3 minutes of the 11 minute closing song, we are treated to just Paglia's guitar and De Cock's vocals and, of course, the audience clapping the beat and shouting out their approval. Obviously a crowd favorite, even through the speakers here in the US I can feel the rising energy in the room there. Paglia does something very cool during a later solo by switching the tone on his guitar making it sound as if he's battling himself. It's a nice touch that falls to nearly a dead stop, then eases out of the song with some very traditional blues licks.
Some artists are best known for their live albums. Live From Cook County Jail, At San Quentin, and Frampton Comes Alive are just a few examples of live albums that stirred their respective generations. Live On Stage from The BluesBones, which drops world-wide on November 20th via NAKED Records, marks the second time the Belgian band has brought their A game to the US. If it's your first experience with them, then they will surely get you hooked too.