"Desperate Days" is the third single released by the Cincinnati quartet The Heavy Hours. The new song was produced by Simone Felice (The Lumineers, Jade Bird, Matt Maeson), and produced and mixed by David Baron in the Catskill Mountains. "Desperate Days" follows the release of past two singles, "Ache" and "Don't Walk Away" (co-written with The Black Keys' Dan Auerbach).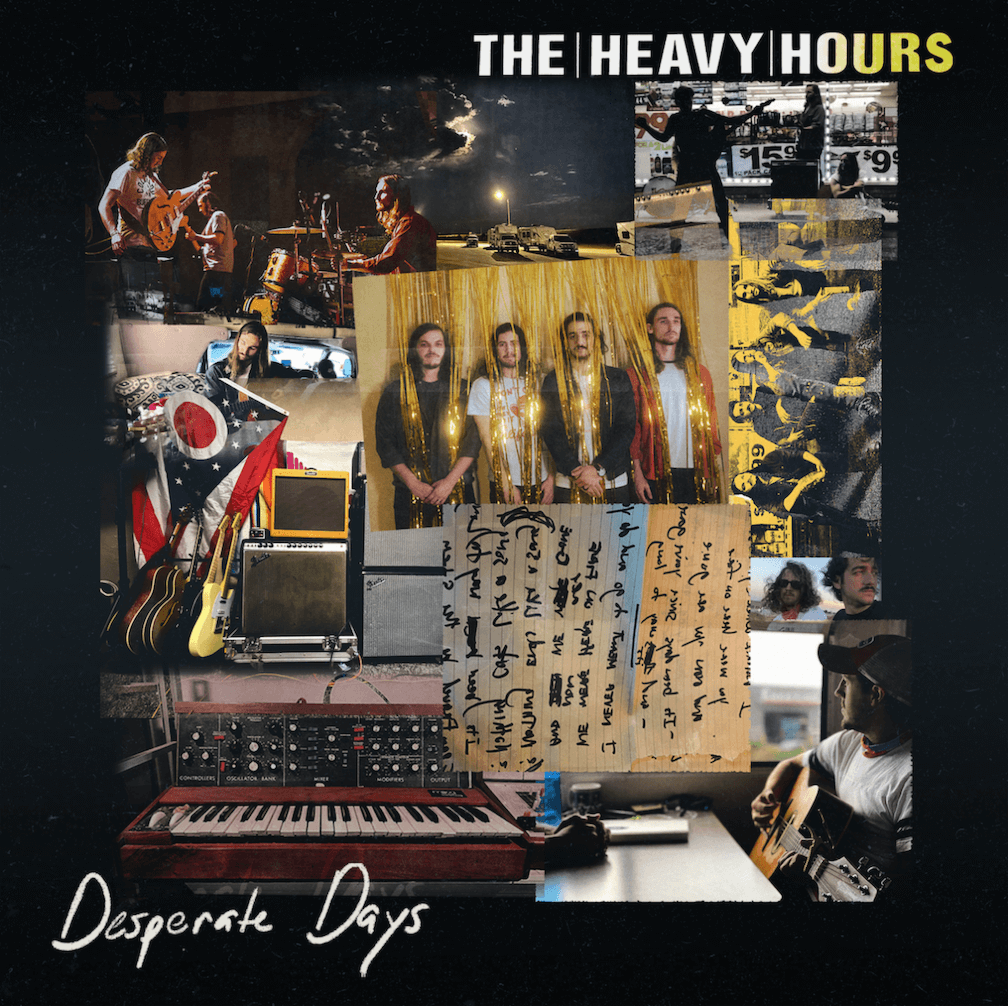 The band issued the following statement:
"Desperate Days" is the light of the sun after a storm; the reward that comes after hope during hard times. It's a song we wrote during our quarantine experience; it's all about the silver linings of this strange year. We sent ideas and melodies over the phone to each other, wrote the lyrics to it on a rainy day in Ohio, and then recorded the track on a rainy day in Woodstock NY.
Adopting the band's name from a line in William Butler Yeats' Autobiographies, The Heavy Hours emerged, eager to explore a long-standing fascination with time-honored songwriting and production. Their music soon made its way to Dan Auerbach, who invited his fellow Ohioans to visit his Easy Eye Sound headquarters in Nashville for a few days of collaborative songwriting.
The sessions were both productive and a revelation, inspiring the band to strip away some of their previous artifice in order to touch a more universal chord. Armed with a cache of new songs and innumerable ideas, The Heavy Hours traveled to rural Catskills in New York state to record under the aegis of producer Simone Felice. The sessions proved incredibly fruitful, yielding a collection of distinctive new music that serves as an undeniable milestone on The Heavy Hours' ongoing creative journey.
*Images courtesy of Jim Merlis