On November 13, 2020, Gulf Coast Records will release A Gulf Coast Christmas. A Gulf Coast Christmas contains Christmas covers as well as seven original songs by the label's talented and diverse artists.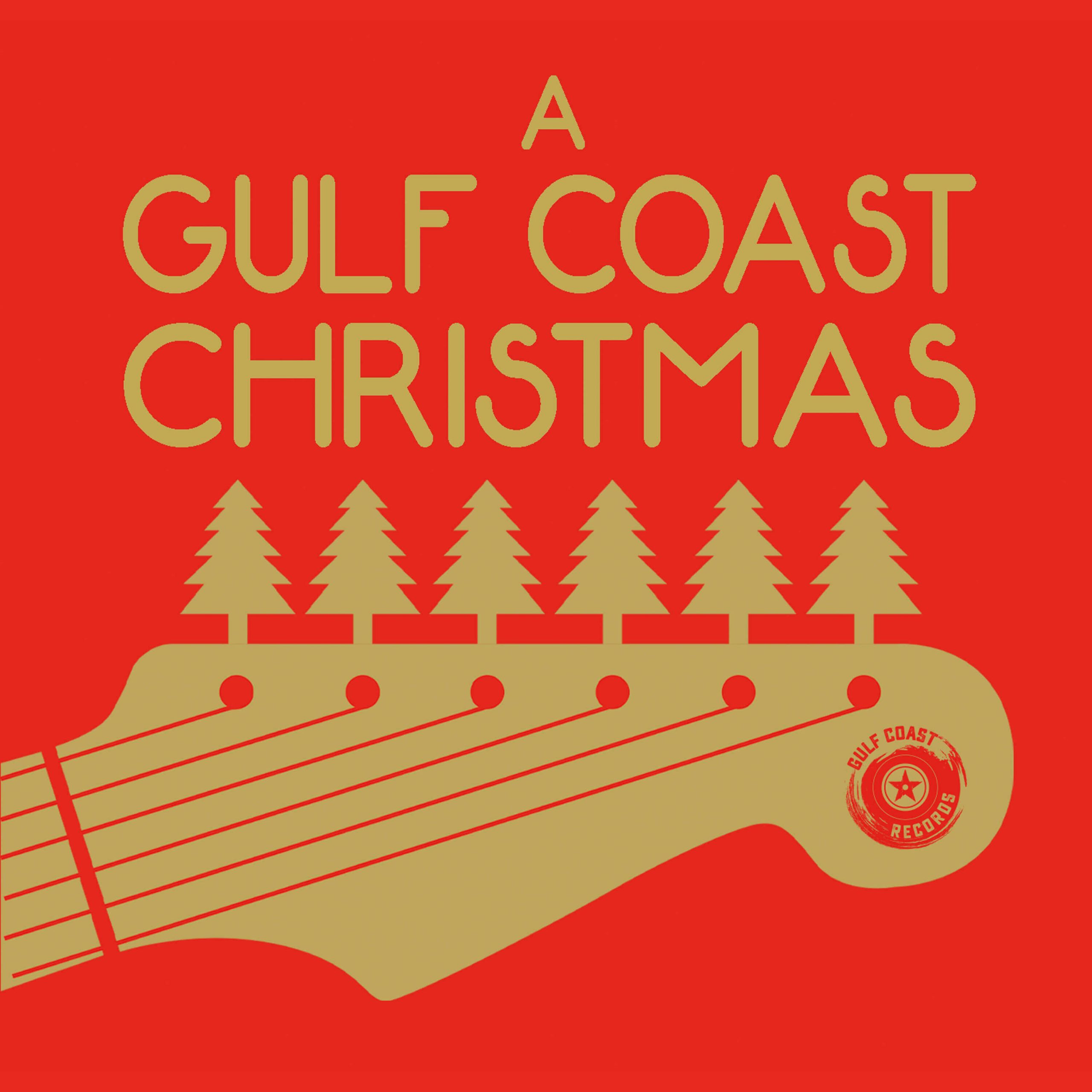 Featuring songs by Gulf Coast Records artists Mike Zito, Albert Castiglia, Kat Riggins, The Proven Ones, Mark May, John 'Blues' Boyd, Lisa and Kid Andersen, Diana Rein, Kevin Burt, LeRoux, Jimmy Carpenter, Billy Price, Sayer and Joyce, Thomas Atlas, Odds Lane, and Tony Campanella, this isn't your grandma's holiday record.
Gulf Coast Records was founded by Mike and Laura Zito and Guy Hale in 2018. The label is based in Nederland, TX and is focused on Regional Roots, Blues and Americana genres. The mutual passion of the founders is to lift up artists and help them get their music out to the world.What better way to do that, especially in these times, than by releasing a rocking blues Christmas album?

A Gulf Coast Christmas kicks off with label founder Mike Zito's "All I Got For Christmas is the Blues." A blues rocker with some killer slide guitar backing up Zito's sinewy vocals, it's blues, it's Christmas, it's wonderful!
Next up is Albert Castiglia's take on the Left Dizz song, "Somebody Stole My Christmas." For the uninformed, Castiglia served an apprenticeship backing the legendary Junior Wells, so if anyone could cover Lefty it's him. Albert adds his wizardly guitar skills to the track though, giving it some much bigger balls than the original. The Midwest's rising star bluesman Kevin Burt brings his guitar, harmonica and vocal skills to "Please Mr. Santa Claus." Burt was a triple winner (Solo/Duo Act plus Best Solo/Duo Guitarist and Lee Oskar Award for Best Harmonica Player) at the 2017 IBC in Memphis, and has been hard charging ever since.
With a total of 16 tracks, there is more than enough Christmas blues to keep your holiday both merry and bright, but some of these tracks really stand out.
Jimmy Carpenter's soulful cover of Clarence Carter's "Back Door Santa" is one example Carpenter's voice matches the power of his saxophone as he belts out this classic number. Having an entire horn section backing him adds more "oomph" to it as well. The Proven Ones (made up of Brian Templeton, Kid Ramos, Anthony Geraci, Willie J Campbell and Jimi Bott) blast out a funkified rock-a-billy cover of "Blue Christmas" that would blow Elvis' socks off. Imagine the Million Dollar Quartet celebrating Christmas with Dr. John and Fats Domino in New Orleans, and you'll start to get the idea.
Koko Taylor and Etta James influenced artist Kat Riggins brings the sad, sad blues to "It Ain't Christmas," while John "Blues" Boyd teams up with Lisa and Kid Andersen for a sultry conversation on "Merry Christmas Baby." Romanian born and Chicago raised, Diana Rein has been belting out the blues since the age of eight. Here, she gives us a 60s girl group-esque rendition of "Ring the Bells," which is just as sweet as angels singing.
My personal pick for favorite song on A Gulf Coast Christmas has to go to the iconic Louisiana band LeRoux and their song, "Who Da Baby Daddy." Talk about Gulf Coast, LeRoux brings it in a big way. This live recording is chock full of humorous lyrics, and outstanding musicianship from just singer Jeff McCarty and guitarist Tony Haselden.
It was 9 months BC and Joe didn't have a clue what Mary, his pretty little fiancee, had gotten herself into. How the spirit done touched her in the back seat of a dream, but sooner or later he'd find out she'd been ridin' with the King.
The combination of biblical passages and modern day story-telling produces the most original Christmas song in decades. It's funny, and if you're a believer, it's true. If you're a blues lover, it's gonna get you too.
A Gulf Coast Christmas drops this Friday, November 13th, via none other than Gulf Coast Records. If you've been looking for some new holiday music, or some brilliantly updated classics for your Christmas soundtrack, A Gulf Coast Christmas is it.
Full track list:
1. All I Got For Christmas Is The Blues – Mike Zito
2. Somebody Stole My Christmas – Albert Castiglia
3. Please Mr. Santa Claus – Kevin Burt
4. Christmas Comes But Once A Year – Billy Price
5. Blue Christmas – The Proven Ones
6. Back Door Santa – Jimmy Carpenter
7. It Ain't Christmas – Kat Riggins
8. Santa Claus Wants Some Lovin – Tony Campanella
9. Merry Christmas Baby – John Blues Boyd / Lisa Andersen / Kid Andersen
10. Ring The Bells – Diana Rein
11. The Bluest Christmas – Mark May / Miss Molly
12. Who Da Baby Daddy? – LeRoux
13. Christmas Is Cancelled – Thomas Atlas
14. Santa Claus Is Back In Town – Odds Lane
15. Please Come Home For Christmas – Sayer and Joyce
16. Run Rudolph Run – Mike Zito