It was a decade ago when Vintage Trouble first formed in Hollywood, California. Their 10th anniversary was slated to be a banner year with an extended tour of Europe, the US and Japan. All of that was canceled, like so many other projects by the onslaught of Covid-19. Now they are back in the spotlight with their cover of Edwin Starr's iconic song of peace, "War."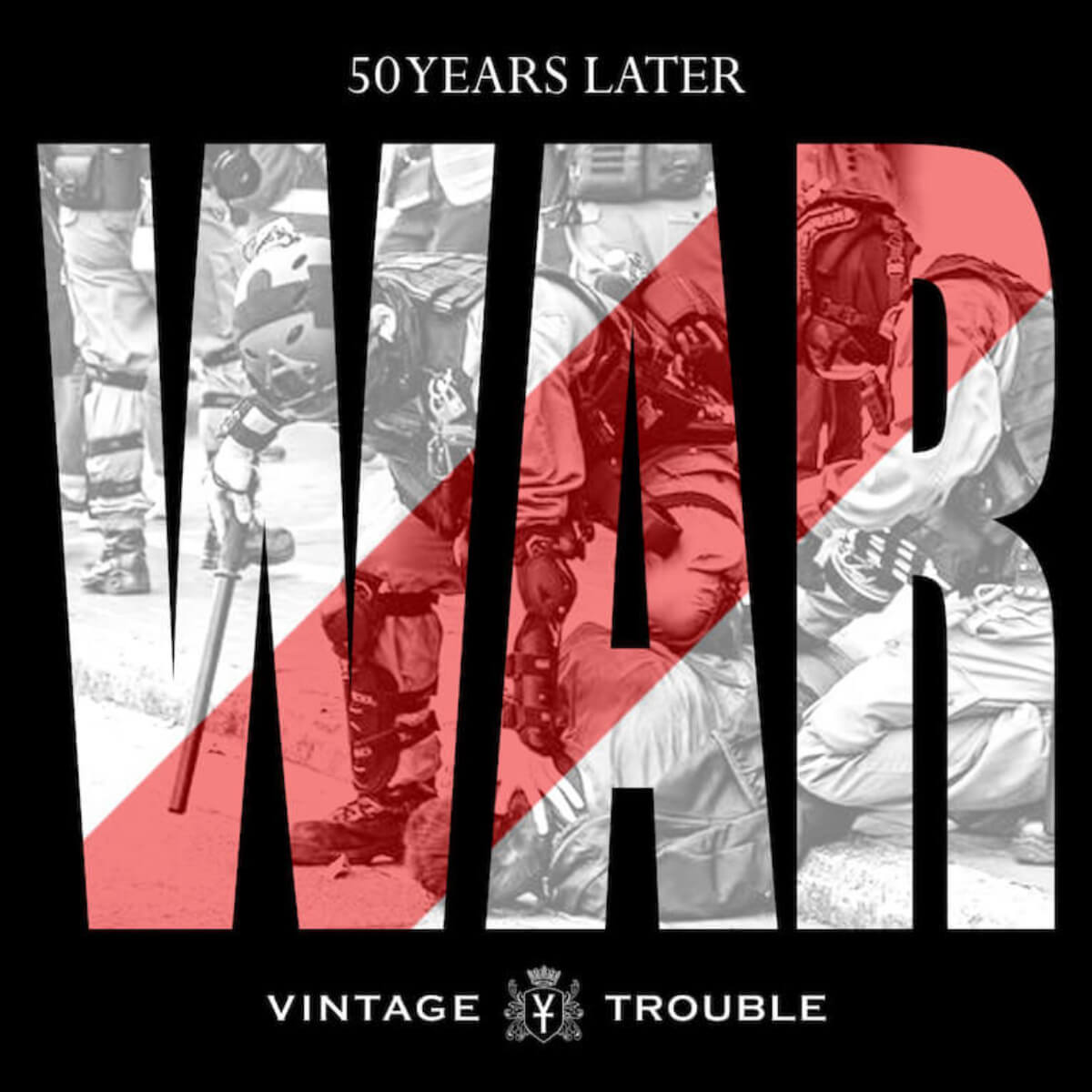 The retro sound of Vintage Trouble, fronted by the Herculean vocals of Ty Taylor, made them the perfect candidates to re-imagine the hit song, five decades after its release. The quartet made up of Taylor (vocals), Nalle Colt (guitar), Rick Barrio Dill (bass), and Richard Danielson (drums) has, from its inception, been a force of nature, delivering electrifying live shows as headliners or while holding their own while supporting the Stones, The Who, Lenny Kravitz and countless others across the globe.
Written by Norman Whitfield and Barrett Strong for the Motown label, "War" was originally recorded and released by The Temptations on their 1970 Psychedelic Shack album. After Motown began receiving repeated requests to release "War" as a single, Whitfield re-recorded the song with Edwin Starr as the vocalist, with the label deciding to withhold the Temptations' version from single release so as not to alienate their more conservative fans. Starr's version of "War" was a No. 1 hit on the Billboard Hot 100 chart in 1970, and is not only the most successful and well-known record of his career, but it is also one of the most popular protest songs ever recorded.
During the 2020 halt in the music business, In Flight Music Group decided to bring artists into their Mad Muse Studios in downtown Los Angeles to cover their favorite songs from the Rock 'n Roll Songbook. It was there that Vintage Trouble laid down this powerful track and video.
Some may be intimidated by covering a song on its 50th Anniversary, that also happened to be inducted into the GRAMMY Hall of Fame. Not so with Vintage Trouble as Taylor explains:
When we were asked by In Flight Music Group to be part of this project I said to the band, "Let's pick a song that will help ignite minds during the chaotic days to run towards peace." We shuffled through a few songs about peace and then in the element hour, I was home working out and the song "War" came on a playlist on Spotify. It was like the universe sent it to me.

I asked the band what they thought about doing it, and everyone was under the speak of it immediately. A song about peace told with the aggressive anger and bombastic groove of a battle. Later we found out it happens to be the 50th anniversary of the song. So much universal messaging that it was beyond meant to be.  In other words, we didn't find the song, it found us.
*Feature image courtesy of In Flight Music Group