When the 11 Guys Quartet released Small Blues and Grooves, their January 2020 album of blues instrumentals, no one was more surprised than they were to see it climb the radio charts and be hailed internationally as "masterful, understated and just plain cool."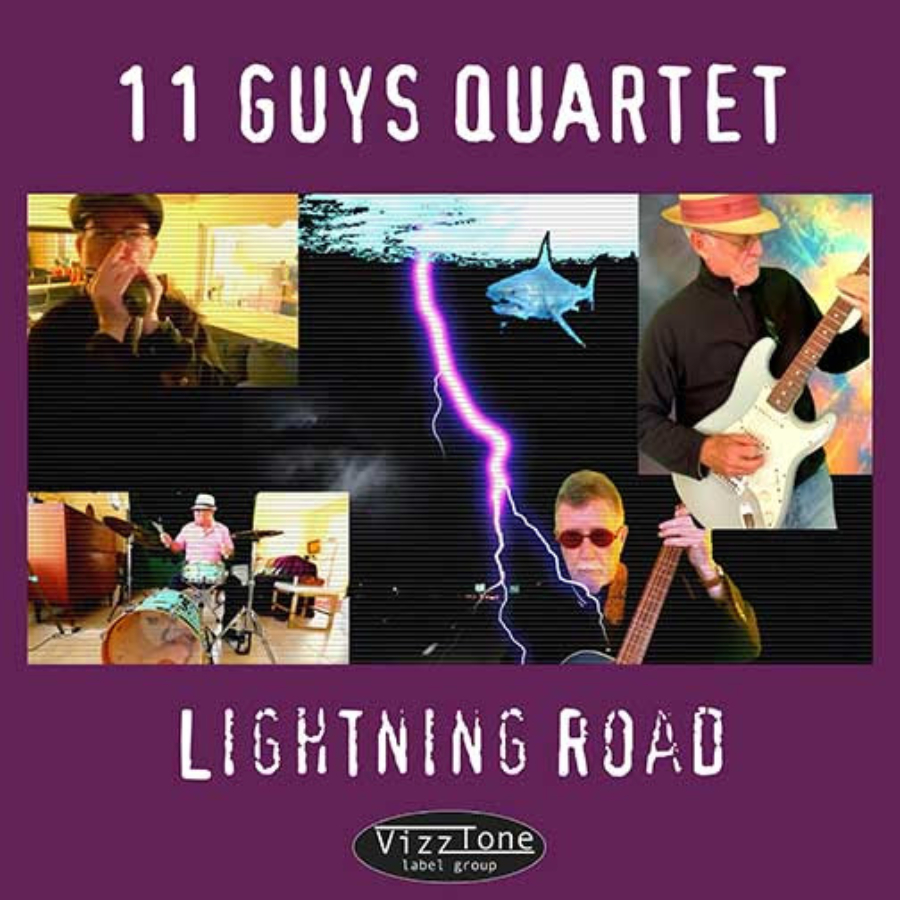 Some may find their latest instrumental offering, "Lightning Road," a bit less "small" and understated, as they crank it up for some high energy rockin' blues, with a wild video to match. It kicks off with a stinging slide guitar intro, which is soon joined by an aggressive, sharply amplified harmonica while the rhythm section drives it along in a deep and glorious groove.
The 11 Guys Quartet is made up of VizzTone Records chief, Richard Rosenblatt on harp, Paul Lenart on guitar, Chuck Purro on drums and Bill "Coach" Mather on bass. The video for "Lightning Road," produced by Mather and Greg Roman, is an outrageously amusing romp surrounding gifted musicians. It shows just how much fun 4 guys (or in this case, 11 Guys) can have making music even during these continually bleak times.
It's always a pleasure to play with the 11 Guys, as we've been doing since the late 1970s, and it's gratifying to see that the musical chemistry we've always enjoyed holds up even when we're socially distant miles apart. Our January 2020 album, 'Small Blues and Grooves' was intentionally understated and "small," and people really responded to that.

But of course the live shows that we played, mostly in the previous century, were often blowout affairs, and the music was unrestrained, so we decided to go a little "bigger" with "Lightning Road." We are sticking with the all-instrumental format, which seems to suit our singing voices quite nicely. – Richard Rosenblatt, 11 Guys Quartet
Turn up the volume and enjoy "Lightning Road," from the 11 Guys Quartet!
*Feature image courtesy of VizzTone Label Group