After a 20-year music career and 11 studio albums, the proverb "The older – the crazier" definitely applies to Croatian harmonica player Tomislav "Little Pigeon" Goluban, whose songs and performances burst with energy, passion, and humor.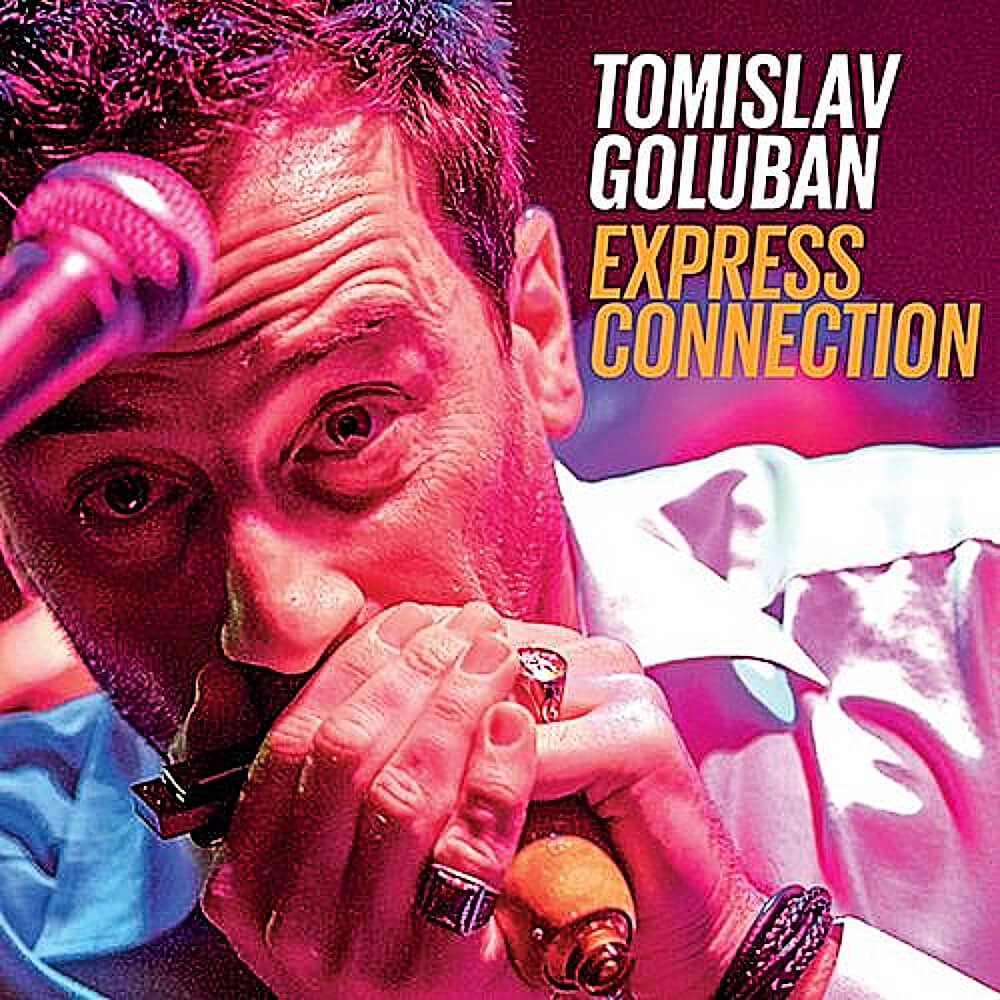 For his 12th studio album and Blue Heart Records label debut, Express Connection, Goluban returned to the famed Ardent Studios in Memphis, TN for recording. Co-produced by Jeff Jensen, who also provides his solid six-string guitar work throughout, Goluban also features the vocals of Kelly Zirbes on two of the tracks. A ten song collection, of which 9 tracks are Goluban originals, shows us once again that the universal language of music needs no translation.
"Shoestring Blues" is a track from my new album, Express Connection, releasing on Blue Heart Records April 16. It's a catchy tune that folks pick up right away and sing along. Kelly Zirbes' lead vocals capture the essence of the song making it shine. I knew it would be the main theme of the album.

When I record harmonica, I typically have a "less is more" approach but on this track, I went a little bit over the top and it worked great. Trains are a huge inspiration – harps & trains are cool friends – and I've wanted to do a video shoot on a train for a long time. I'm so grateful to all the people, who helped me to finally get on the tracks. Kelly pushed even more and did her parts twice, around California and Texas, searching for the perfect location and weather. I hope you like it!  – Tomislav Goluban
"Working with Tomas was such a joy, I am thrilled that he trusted in me to bring a different voice to his music," says Zirbes of her collaboration with Goluban, who handed over lead vocals to her for the driving "Shoestring Blues."
Tomislav is quite unique by his expression. He plays harp inspired by old harmonica blues masters including Sonny Terry and Slim Harpo. His music is a combination of old Delta, country & Chicago blues mixed with zydeco and world music elements. He has won a couple of national music awards, and also runs the "Blues in Schools" program in Croatia.
The album Express Connection, is due for release on April 16th.
*Feature image photo: Bohorc Photography