The first thing you notice about Jonathan Long's new record, Parables of a Southern Man, is that his virtuoso guitar playing is not his only strength. Long is a complete musician and entertainer, a great singer and totally original songwriter whose lyrical guitar playing is always in service to the bigger picture.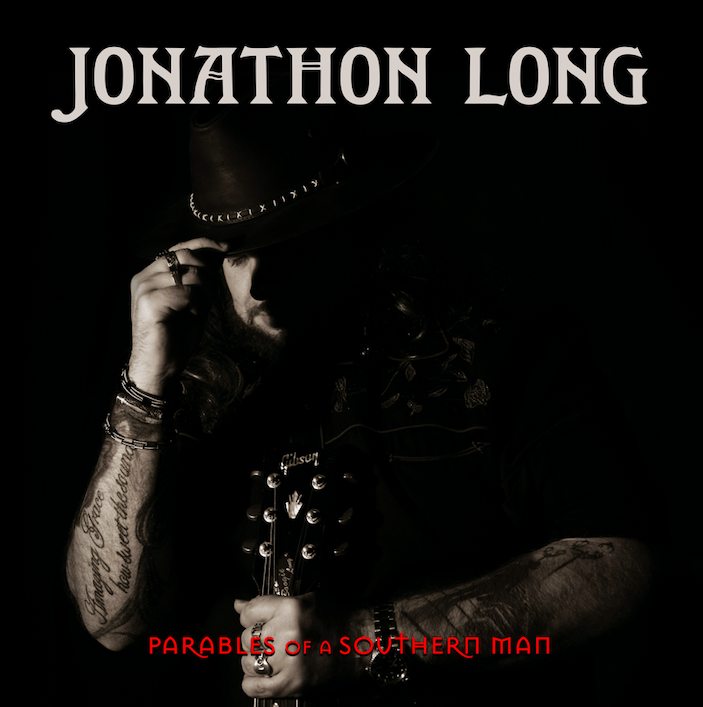 Technically there is only so much you can play on an electric guitar-fronted blues band, and most everything has been tried at least once.The differences are more in emotional expression, the ineffable human quality that animates the playing and performance. Long excels at the high intensity blues rock format. You can hear Louisiana calling in Long's control of dynamics, and his conversational manner of playing, that front porch penchant for telling multiple stories in a single solo. As a sheer force player Long belongs in the company of the masters. The bells he rings come closer to Albert Ayler's than Johnny B Goode's. Yet he can be as elegant and soulful as B.B. King on an R&B jump tune or a ballad.
But that still isn't the best thing about Long. What really sets him apart is his songwriting and singing, which has evolved out of the blues canon into his own version of Americana, a place emerging from but not tied to any genre, too personal to be anything but unique.
Premiering today from Parables of a Southern Man is the video for "Savior's Face." Of the hot new single, Long tells ABS: 
We get so caught up in life and the daily grind, that most of us wouldn't recognize the Savior; The literal son of God if he was standing right in front of us.
Long comes from a long line of blues musicians who know how to play a Louisiana dance party. The Baton Rouge-born musician was a child prodigy who was playing guitar by age six and started performing at blues jams in the Baton Rouge club Swamp Mama's when he was ten years old, alongside local legends Kenny Neal, Rudy Richard and Lil Ray Neal. When Long was 14 his parents gave him permission to go out on the road with Louisiana Blues icon Henry Turner. Long, playing bass in the band, learned the ropes on the juke joint circuit and before long knew how to please a crowd on his own. Long joined New Orleans icon Luther Kent's blues band and began playing at the New Orleans Jazz and Heritage Festival, where he has become a local fixture.
His songs here are more complex and varied and his lyrics show more and more emotional depth. Themes of alienation, broken communication, existential dread, aspiration and dejection exist alongside more hopeful sentiments in a mix familiar to the balance Warren Haynes brings to his worldview. All of this predicts a great future for this still-developing Long.
Connect with Jonathon Long: 
*Feature image credit: Jean Frank