What is the history of live music and setlists? Musicians/bands play the same shit every show and every tour, but anyone that follows the jam scene knows every night is a new experience with different songs. I have researched this over and over, and all I can figure out is maybe The Grateful Dead started mixing things up. The Deadheads followed the Dead around religiously, and maybe Jerry and the boys knew they needed to give the people something different? 
The rest of the world sees their favorite music act play the same songs over and over. I get it; some bands like Lynyrd Skynyrd must play certain jams. Could you imagine if you went and saw them, and they didn't play "Freebird" when would you light your lighter and yell, "Freeeeeebird"? I also understand for some of the older bands the fans want to see a greatest hits show. That being the exception, how cool is it to watch a band and not hear the same two songs over a bunch of shows? I understand not everyone can go and see their band for multiple days. But for the true modern-day Deadhead or music goer, what a great concept.
Gov't Mule gave me a chance to follow them for four nights and put this setlist theory to the test. I came up with this idea one day because I had seen the Mule over 60 times, but I had never seen Warren Haynes and the Mule perform "Fools Moon" until a couple of years ago in New Orleans. I was jacked for it, and will probably never forget it. I have stood in the pit because I am a photographer, and have listened to the Mule, Allman Brothers and Widespread Panic fans on the rail talk about "what song are they going to open with? What songs do you think they will play for the encore?" So I thought I would write a little about it.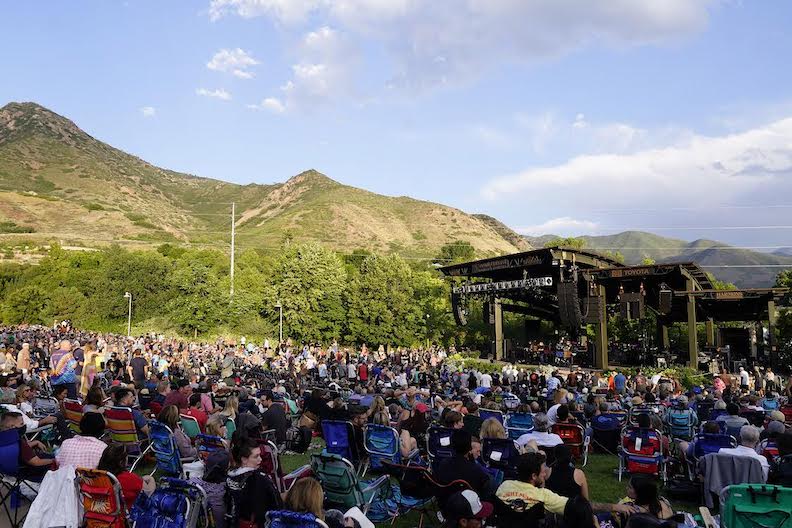 Salt Lake City, Red Butte Garden on the campus of The University of Utah — a small amphitheater that holds 3,000 seats — was the first show. A co-bill with Mule, Trombone Shorty played first. A unique venue, as they don't sell alcohol, but you are allowed to bring in any beverages you want. Many brought their favorite beer or bottle of wine. The setlist was amazing, a great way to showcase what we're talking about and maybe answer a few questions we might have. Mule played a couple of their tunes, and an Allman Brothers cover. Lead singer/guitarist Warren Haynes said to the crowd, "It's hard losing heroes," and then went on to play "Honky Tonk Women," a tribute to the late Rolling Stones drummer Charlie Watts. Following was a ZZ Top cover, "Just Got Paid," this one for the late bassist, Dusty Hill (ZZ Top).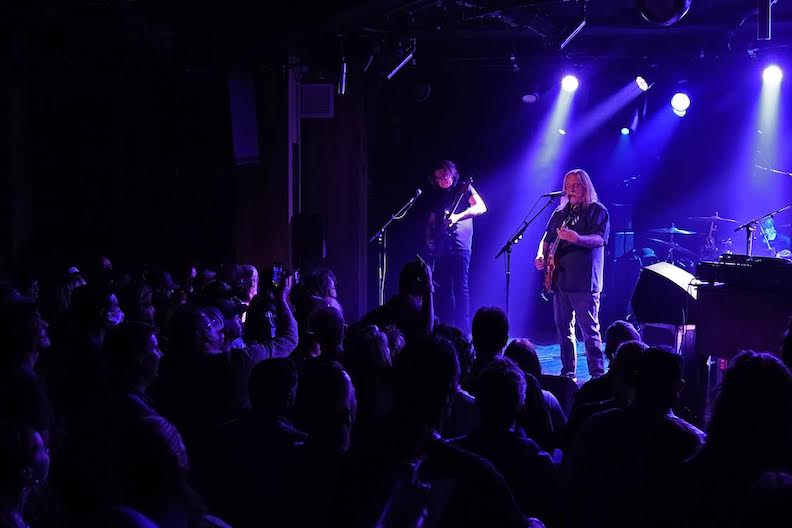 A The Belly Up, a very small venue in Aspen, Colorado, the house was sold out — the fans right on top of Warren. It was a great place to see a show; you can't get any more intimate than this place. Mule is playing by themselves tonight, no Trombone Shorty. 15 new songs from the night before, two more tribute songs for Charlie Watts and Dusty Hill — "Blue Jean Baby" and "Wild Horses."
I spoke with Ryan Zeller of Georgia, a Mule fan that has seen the band a number of times. I asked him if he wants to know the setlist ahead of time? He told me he gets so excited sometimes, he wants to know the setlist prior to the show. And if he could make the call, he wanted to hear "30 Days in the Hole" first, or "Painted Silver Light," but that he wouldn't get upset with "Rocking Horse" as he started laughing. I thought most of the Mule followers would rather be surprised. Either way the anticipation is part of this long time tradition.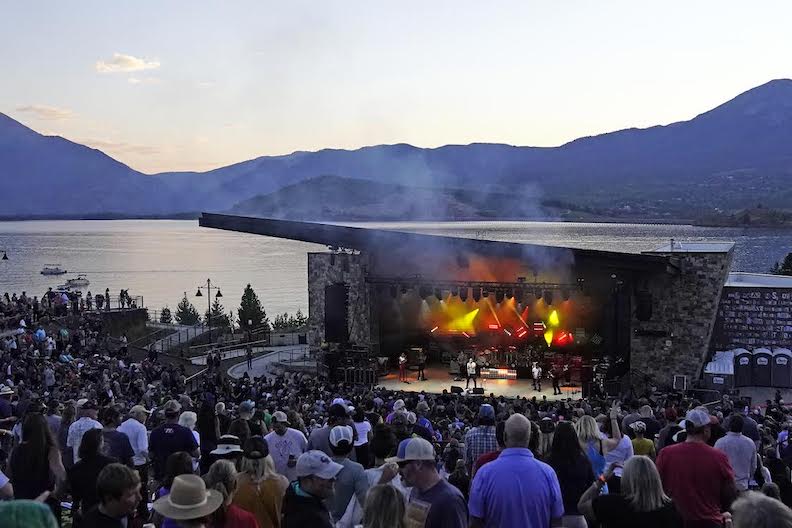 Dillon, Colorado, a very cool amphitheater sitting on the water tucked between mountains from all sides. This is day three of my adventure, and Mule is playing first on another co-bill night with Trombone Shorty. The Mule continued with the Charlie Watts, Dusty Hill tribute by adding "Play With Fire" and "Jesus Just Left Chicago." I think that helps decide how The Mule creates their setlists with tributes. This is the third show and about 38 songs, no duplicates. I did speak with Melanie Knepp of New Mexico, and I asked her about knowing the setlists before a show and she quickly replied, "No! That's like opening gifts before Christmas!"
I also sat down with Helena Shaw of New Orleans and she told me a story of meeting Warren Haynes at a meet and greet at Red Rocks, Colorado, with Marcus King opening up. Gregg Allman had just passed away and she told Warren, "Hey Warren! Do you know what would be badass? If you and Marcus King played 'Whipping Post' together." She said, "Warren's face lit up." I wonder, did Warren already have this planned, or did Helena plant this idea in his mind? So this takes us to another question about setlists: do they take fan requests? I wanted to ask Warren or any of the band members who decides the setlists and what influences the songs, but I was turned down due to Covid restrictions. I guess Warren won't be revealing any of his secrets this time.
Dillon, Colorado, second night. Mule is the headliner with Shorty playing first. The last night of my road trip, and Mule finally perform repeat tunes — a couple more tribute songs to Watts and Hill. Trombone Shorty came out joining Mule for two jams, which made this a special night. The Mule has always brought out guest musicians to sit in with them, so maybe this determines what songs are added? Is this another piece of the puzzle?
After four nights, I figure Mule performed, give or take including teasers, about 60 tunes and they play five of these songs twice. That's just an incredible experience over four shows. I met many cool people that traveled to see all four shows. But for me it's time to go home. Mule continues to Minnesota, closing out this short west coast tour. Every night was truly a new experience. As a Mule fan, how can you go wrong? The Grateful Dead got it; the Deadheads got it. So cool that the newer and older jam bands carry this tradition.
Mule also lets you tape some of their shows. If you request a pass you can hook up near the soundboard at no extra fee and record the entire show. You can also purchase most of the Mule shows at Nugs. Fans from all around trade shows, as did the Deadheads. That's a lot of music, but so worth it. I know I will purchase these four shows I covered. 
Check out Mule and Trombone Shorty online for tour dates. Each play 90 minutes.
Full photo gallery below: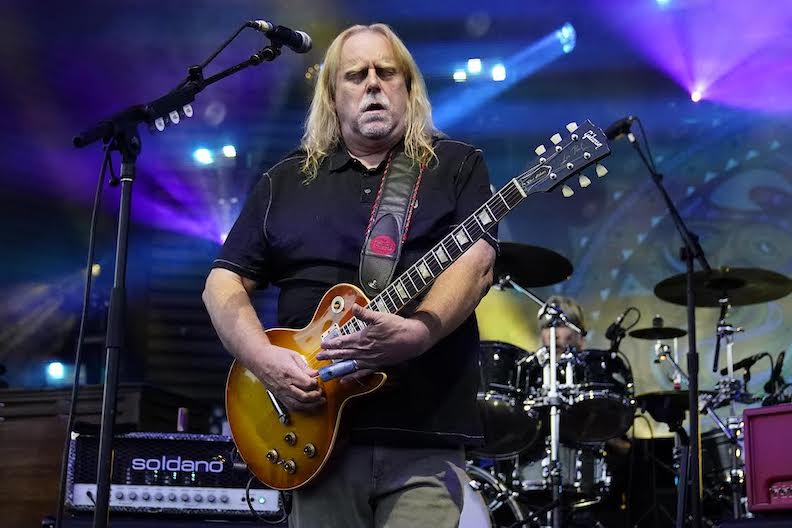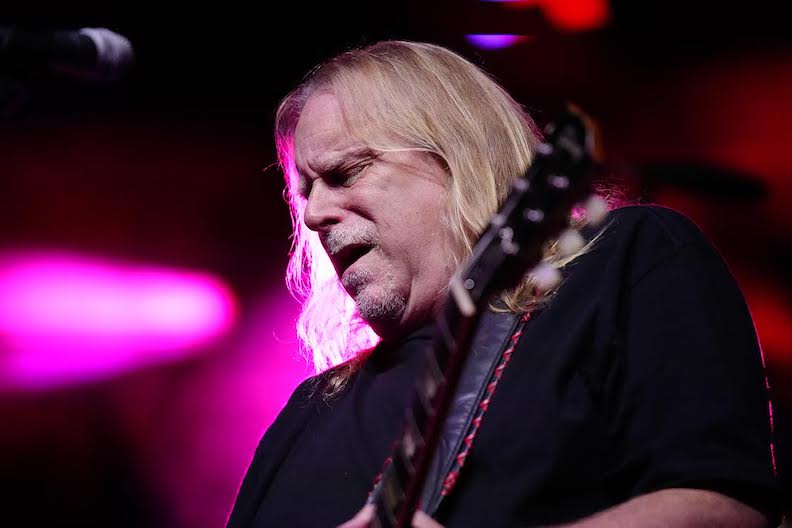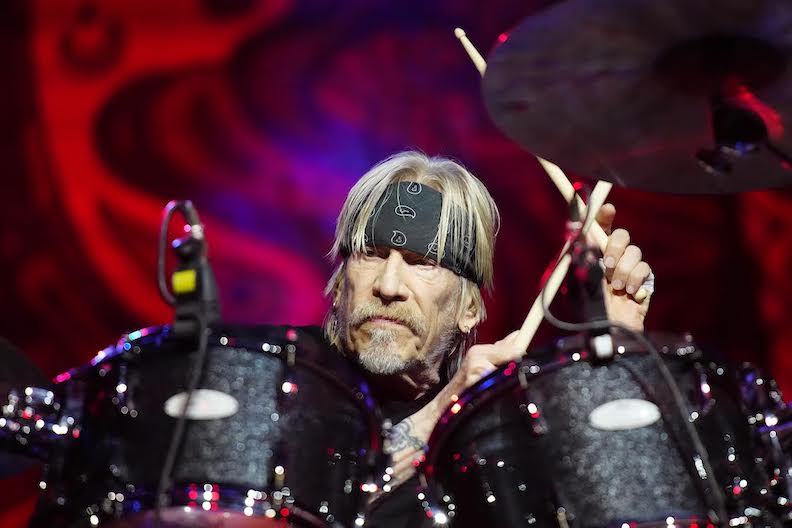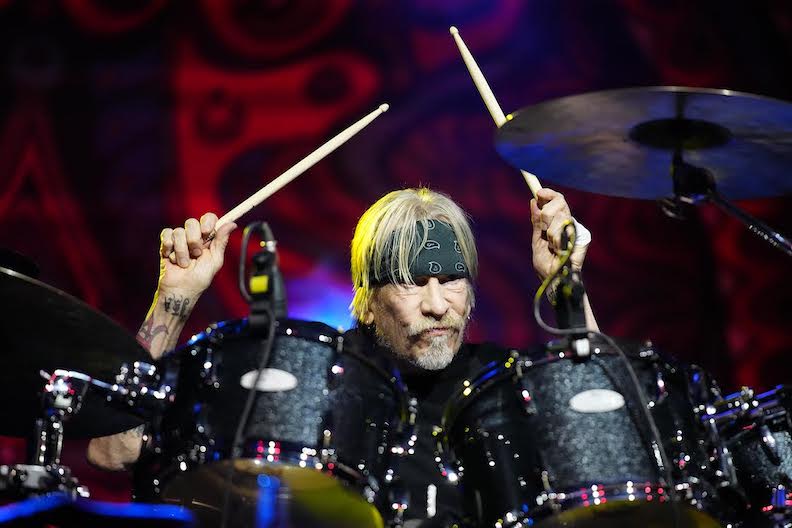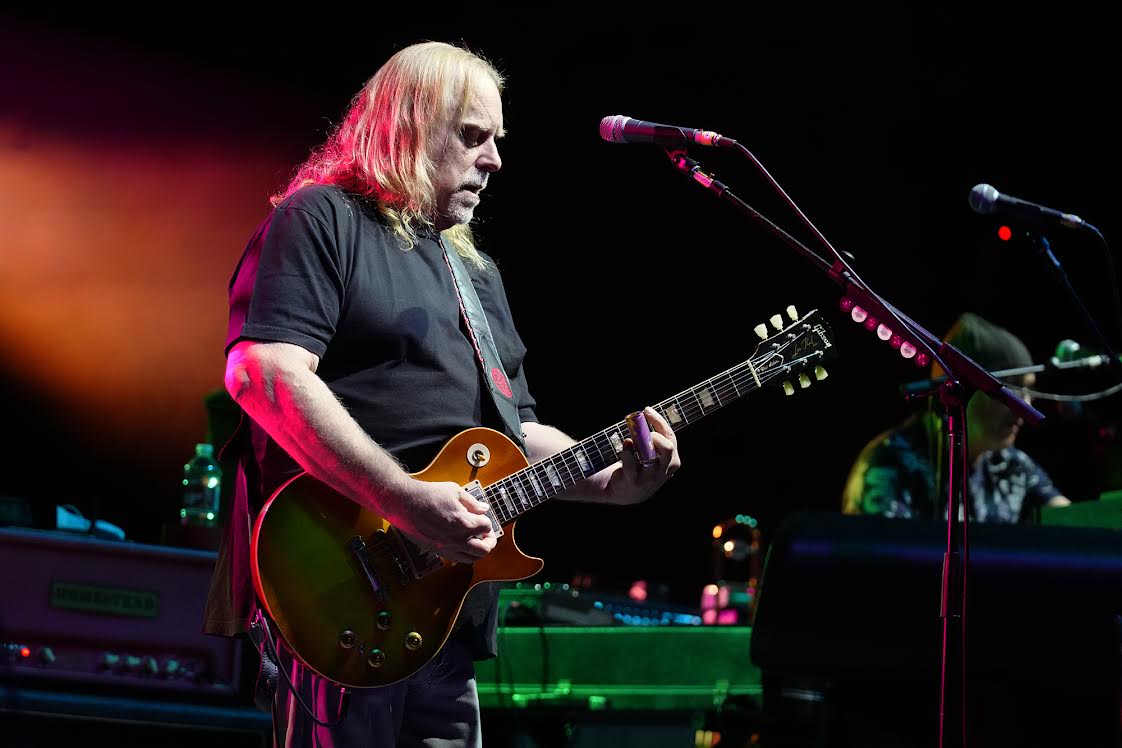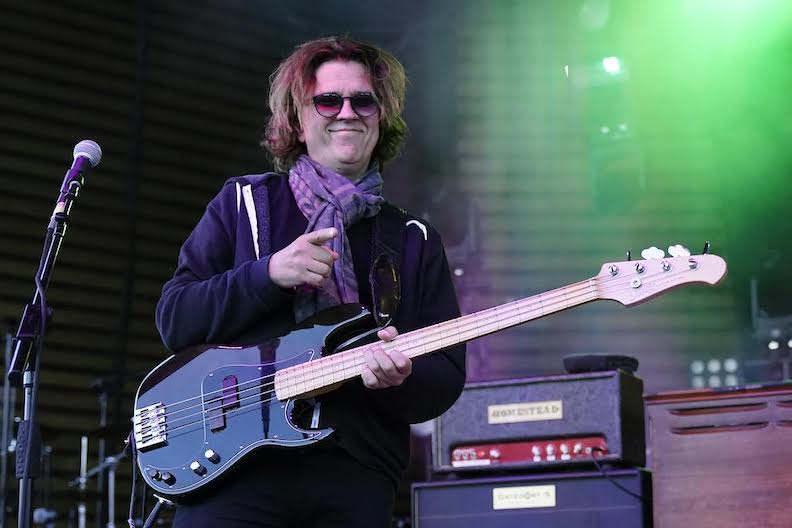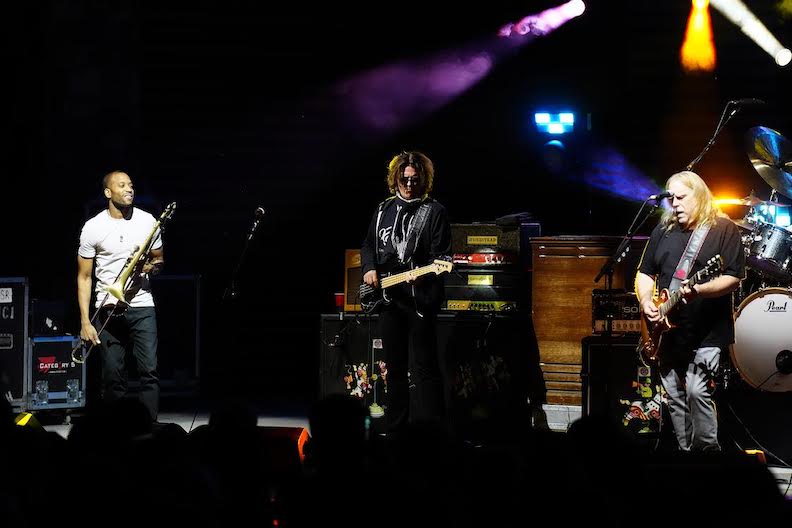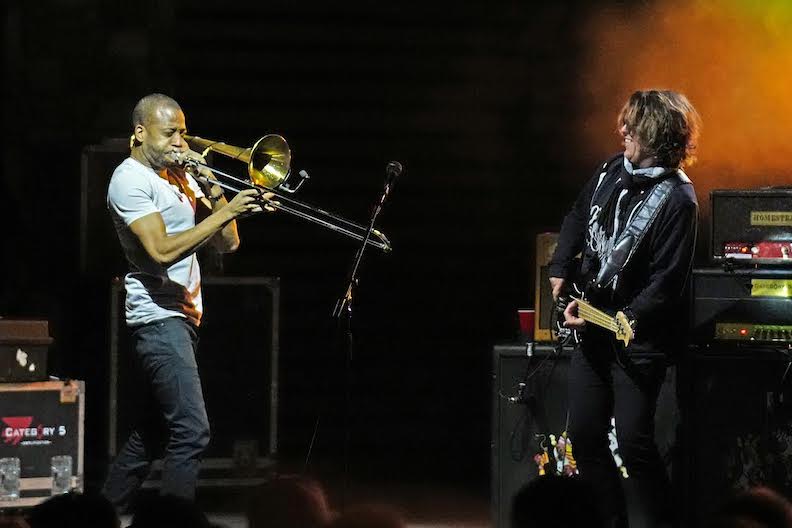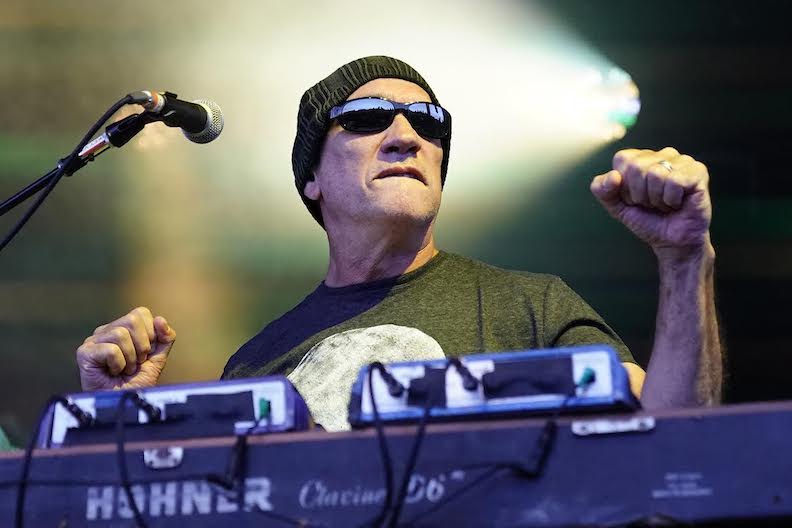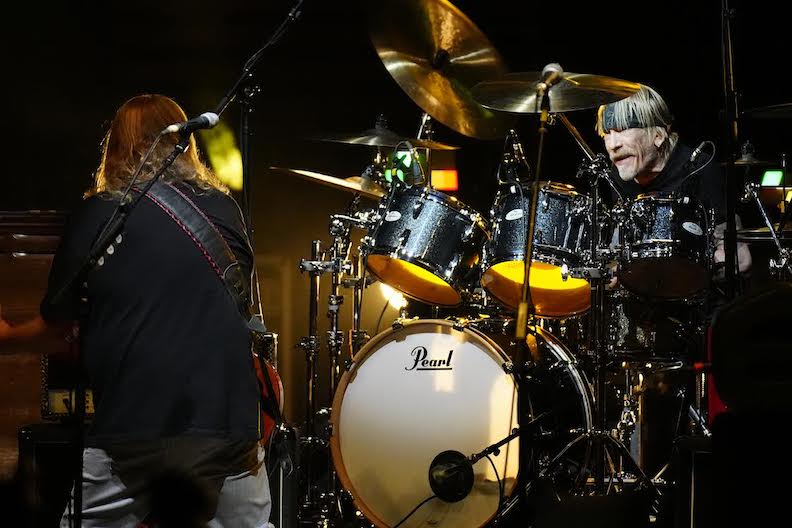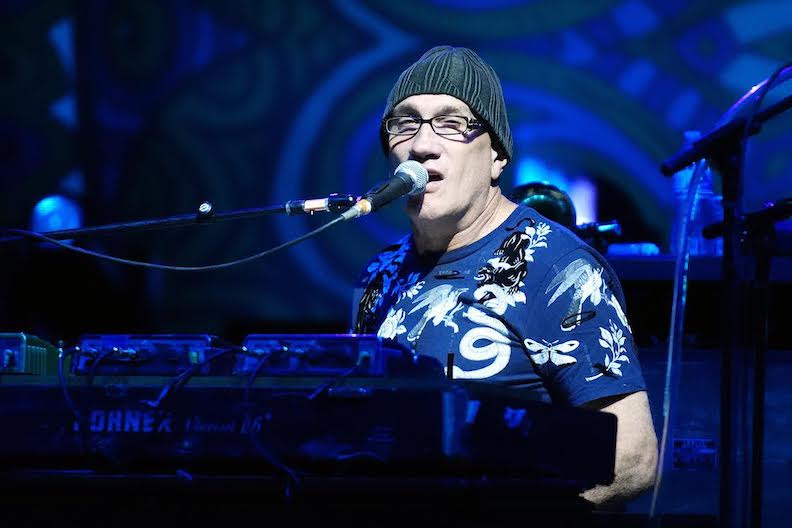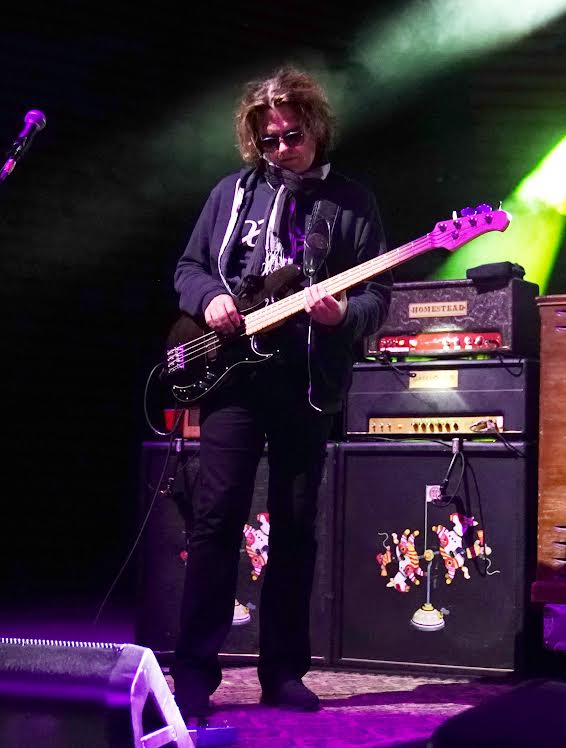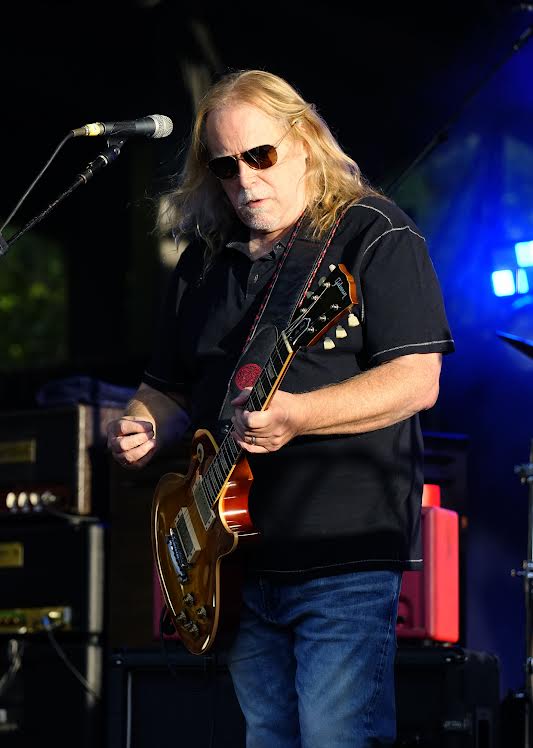 Here are the four shows' setlists that we covered:
8-25-2021 Salt Lake City, Utah – Red Butte Garden
Hammer and Nails
Mule
Dreams (The Allman Brothers Cover)
Banks of the Deep End
Honkey Tonk Woman (Rolling Stones Cover)
Just Got Paid (ZZ Top Cover)
Man I Wanna Be
Thorazine Shuffle
Freeway Iam
If Heartaches Were Nickels
Confess
Soulshine
8-26-2021 Aspen, CO, Belly Up
Rocking Horse
Which Way Do I Run
Temporary Saint
How Could You Stoop So Low
Child of the Earth
Beautifully Broken
Trane-Rumble-Sex Machine
Cause We Ended as Lovers
No Need to Suffer
Funny Little Tragedy
Blue Jean Blues (ZZ Top)
Wild Horses (Rolling Stones)
Kind of Bird
Blind Man in the Dark
Going Out West
8-27-2021 Dillon, Colorado
Railroad Boy
She Said, She Said
Patchwork Quilt
Captured
Game Face
Play With Fire (Rolling Stones)
Jesus Just Left Chicago (ZZ Top)
Painted Silver Light
Effigy
Im a Ram
Gonna Send You Back to Georgia
8-28-2021 Dillon, Colorado
Traveling Tune part 1
Thorazine Shuffle
Mule
Soulshine
Banks of the Deep End
Devil Likes It Slow
Fallen Down
Good Morning Little Schoolgirl (With trombone Shorty)
About to Rage (With Trombone Shorty)
Broke Down on the Brazos
Brown Sugar (Rolling Stones)
Nasty Dogs and Funky Kings (ZZ Top)
Stone Cold Rage
Time to Confess
Traveling Tune part 2
Little Wing
*All images: Rick Scuteri