Oklahoma music has always had an original sound. From JJ Cale, to Elvin Bishop, Leon Russell and beyond, that red dirt sound has permeated the airwaves. Tulsa's BC & The Big Rig are the next incarnation of that legacy with a sound they call "Shred Dirt Rock & Roll." Their fifth album release, Liars & Saints, due out on October 15th via Horton Records, slams the pedal to the metal and barely lets up to breathe.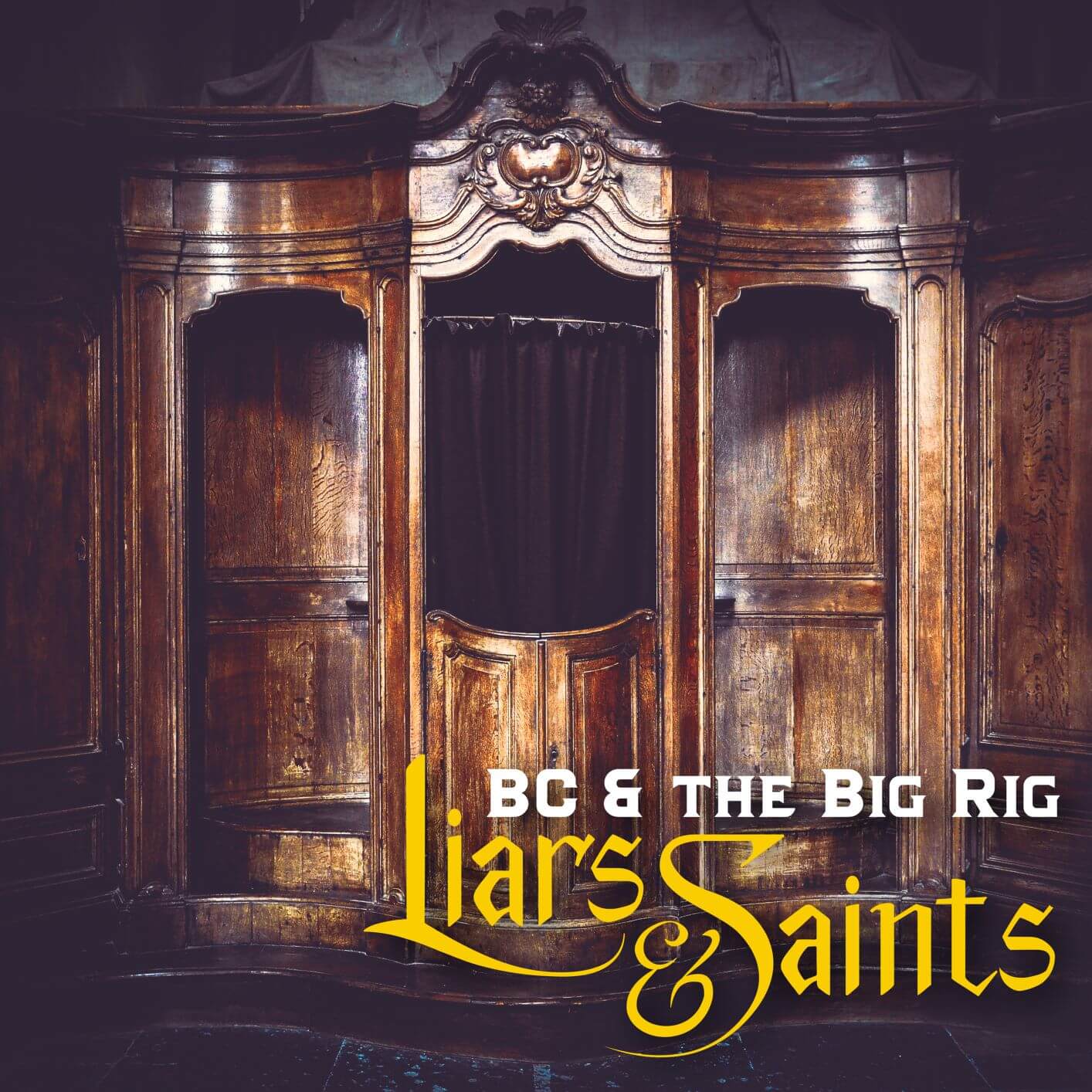 Nearly a decade ago, lead singer/guitarist Brandon Clark said out loud, "This is the band, the sound I've been searching for my whole life." Today, they stand tall next to bands like Blackberry Smoke, The Allman Betts Band, and Reckless Kelly.
Made up of an entirely Okie cast, BC & The Big Rig are Clark, Ryan "Danger" McCall and Sam Naifeh (guitars), Chris Bell (bass), and James Purdy (drums). Though they live in different communities, they all agree Oklahoma is home.
"Being an Oklahoman is special," Purdy explains. "There have been so many great musicians from so many genres come from here. It's a good feeling when people hear you're from Oklahoma, and they expect more from you because of what they are used to hearing from here. If that makes any sense, it's special to represent Oklahoma as a musician when we're out of state."
That Oklahoma sound begins "Intro," a haunting instrumental with absolutely filthy guitar, launching directly into the incendiary "Liar." Pun intended, it hits your ear holes like a brakeless, runaway truck. With outstanding production, Clark's vocals are crisp and well heard over the near cacophonous backdrop.
Liars & Saints was recorded at the famed Blackbird Studios in Nashville, a good piece from the band's home.
"We really enjoyed doing a destination recording" Naifeh says. "Our previous record was also a destination record, and there's just something that happens when you're away from home. There's more of an urgency, realness, and finality to the process. We are fully capable of recording ourselves at home. But that freedom of being home and the ability to try different things is almost too much. The constraint of traveling helps us stay focused and on point."
That focus is on full display as the 3 guitars pile layer upon layer of crunchy goodness over the top of a rhythm section tighter than Kim Kardashian's yoga pants.
The musical anxiety builds further on "The Shakes," a cleverly written tune about how to survive a morning after. Things get easier on "Long Way to Fall," a country-flavored tune proving that you don't have to be "on top" to have what you truly need. "Won't Sleep Tonight" starts with a simple acoustic guitar that is soon joined by its electric cousins. Think Johnny Cash backed by The Tractors.
With every bit as hard as "Liar" is, "Saint" is that much New Orleans flavored. The second line sound is topped by a life lesson that states no matter how good we try to be, there's always the devil constantly whispering in our ears. There's some killer slide work on this one as well.
"If You Only Knew" is a gentle ballad, followed by the funk-slathered "Rainbow Rocker," reminiscent of Allen Collins and Gary Rossington trading licks in the glory days of Lynyrd Skynyrd.
Liars & Saints concludes with "Scraps," another hard charger with exquisite harmonies, thundering guitars and a pounding rhythm section. It definitely leaves you wanting more.
BC & The Big Rig mean business. Lyrically, these are exceptional tales, woven by master storytellers. Sonically, the band couldn't be more on point if they were perched atop the North Pole. "Shred Dirt"? Sure, but there's a lot of substance hidden in the dust plumes kicked up by this big rig. Give Liars & Saints a listen. Then turn it up and listen again.
Premiering today on ABS is "Little Devils," a song about siblings fighting for rank. The smooth, creamy verses are punctuated by a hard as nails chorus.
*Feature image photo credit Phil Clarkin