Beaux Gris Gris & The Apocalypse announced their brand-new album Good Times End Times (due for release on March 25) and their single "Fill Me Up." The band are also delighted to be returning to their natural habitat: live touring and performance.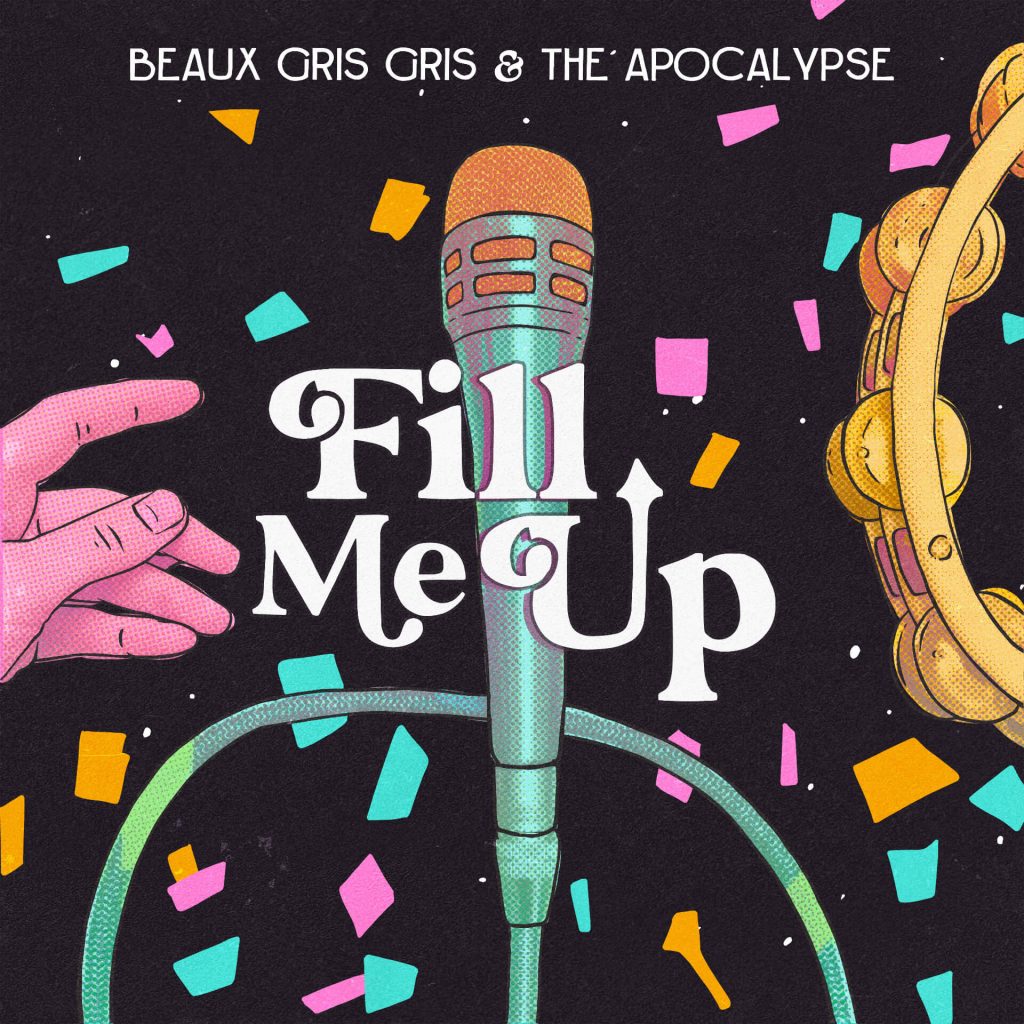 Beaux Gris Gris & The Apocalypse could be considered the more grownup musical side of vocalist Greta Valenti and guitarist Robin Davey. Previously their rock band Well Hung Heart toured the States and Europe, sharing stages with The Offspring, Foreigner, Fitz & The Tantrums and 21 Pilots.
This is an altogether more roots rock oriented affair. Infusing influences from Valenti's music soaked Louisiana upbringing (she started performing onstage at age 4) and Davey's Blues background (he was the youngest ever inductee into the British Blues Hall of Fame). They are more than happy to let their rock flag fly when called for though, like on first single "Fill Me Up."
Davey explains, "'Fill Me Up' is the perfect way to reintroduce Beaux Gris Gris after being forced into tour cancellations and release setbacks over the last two years. It comes out of the gate at you, and encapsulates the live energy our shows have always had."
Their debut album Love & Murder spawned Top 10 hits in genre charts across Europe. The album's wide-reaching appeal also earned it a #13 placement in Classic Rock Magazine's 'Top 50 Albums of the Year', with the mag describing it as "A sensual, vibrant blues cocktail that feels worlds away from the blandness and dustiness that the blues (new blues especially) is sometimes accused of."
For their second album the band were less concerned with being genre specific, instead embracing collaboration and widening their musical horizon. Good Times End Times sees new members Emma Jonson and Stephen Mildwater adding depth to the sound. As a result Drummer Mark Barrett's versatility and creativity is given more room to breathe. Mix engineer Arkadi, better known for his dance remixes of Maroon 5 and Kelly Clarkson, brings a modern vibrancy to a classic 5-piece band set up.
More than anything though, this helped let the songwriting take center stage.
Valenti explains, "The collection of songs from this entire album were born out of a time of darkness, isolation, depression, frustration, and pure survival over the past two years. As nothing lasts forever, I knew there would be a release from this state at some point, I wanted 'Fill Me Up' to be the keeper of that energy: an explosion, a release, and a true celebration of life and the human connection we all need."
The end of the world theme runs throughout the album, but it was the light at the end of the tunnel that kept Greta and the band focused. It is this energy, harnessed onstage, that has earned Beaux Gris Gris & The Apocalypse an enviable reputation for their live performances. They've headlined festivals across Europe, including Upton Festival (UK), The Great British R&B Festival (UK), Moulin (Netherlands) and Blues Alive (Czech Republic). The band were also nominated for Band of the Year at the European Blues Awards.
They are now delighted to announce their tour which begins in Groesbeek, Netherlands on March 16, continues through the Netherlands, then France, then reaches UK shores. The UK leg of the tour starts with The Muse, Brecon on the 26th of March, then runs until April 1, ending with a gig at Bluefunk Rhythm and Blues Club in Manchester.
*Feature image photo credit: Kaelin Davis