Blues isn't just twelve bars and a hard luck story. On his debut record, Hard Times and a Woman (coming April 15, 2022), guitarist and songwriter Justin Golden showcases the full breadth of the genre and its downstream influences, everything from country blues to Americana, soul, indie roots and beyond.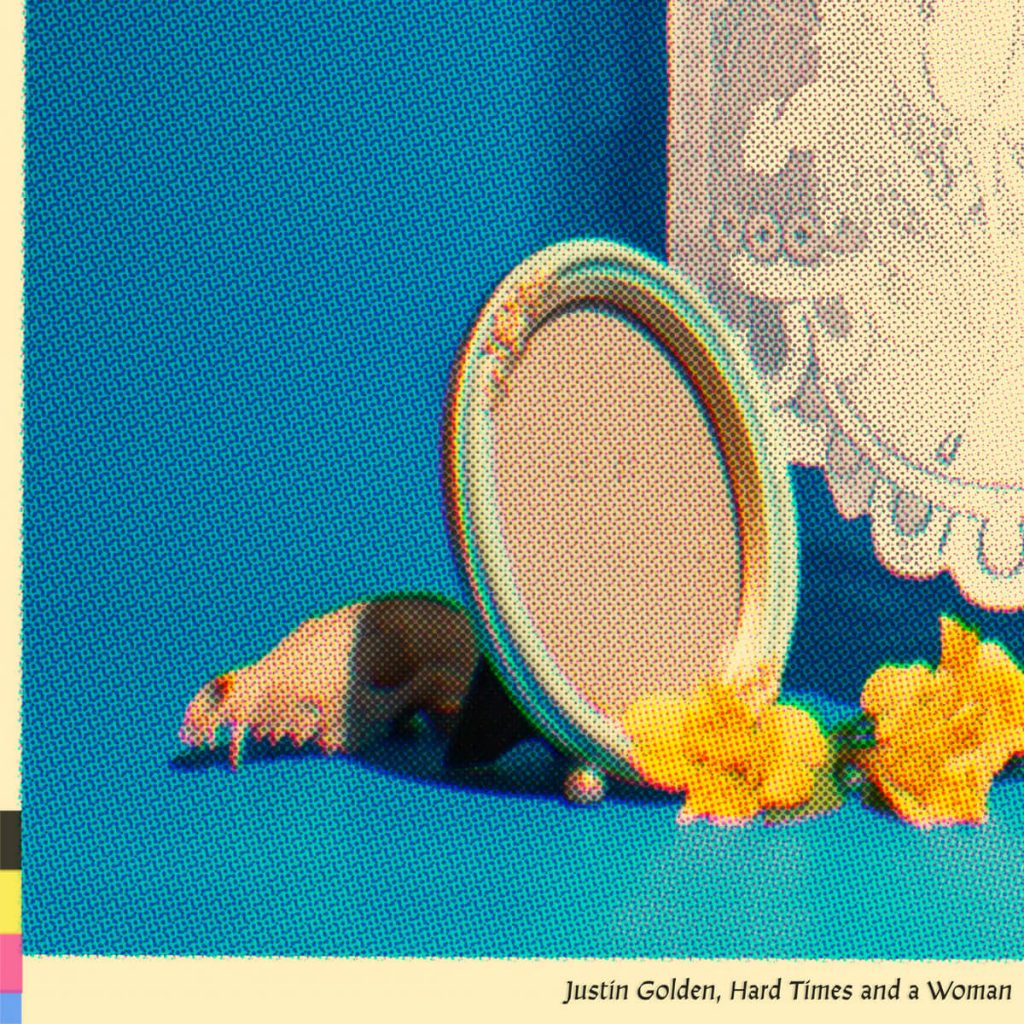 Golden was raised on the Virginia coast and is steeped in the distinctive, fingerpicked Piedmont blues of the central part of the state. He's studied country blues and can name any number of influences from Blind Boy Fuller to Taj Mahal, but his key inspirations have always come from the indie guitar realm, specifically friends like Phil Cook and Jo Roddy Walston, with a little Hiss Golden Messenger, Daniel Norgren, and Bon Iver mixed in and maybe a hint of James Taylor.
Recording his new album in the midst of the vibrant Richmond, VA scene, producer Chip Hale helped craft lush arrangements with Richmond artists around Golden's classic Americana songwriting sensibilities. Fuzzed out guitar, keys, and harmonica meld with his deft fingerpicking and slow burning grooves.
Across twelve tracks, Golden lays out a caution: be wary when things start going too well. The lyrics of Hard Times and a Woman reference winning (and then losing) it all, heartbreak, and the harsh realities of being Black in America.
First picking up the guitar at age 19, Justin did what came naturally and let the music flow through him. With an extremely diverse musical palette, he aims to bring some new ideas to traditional blues forms.
Check out the first single from Hard Times and a Woman, "Ain't Just Luck."
The main phrase of this track is something I started saying to myself years ago as sort of a mantra to push through the hard times. Every time I felt like I was taking a step forward something knocked me back two, but 'it ain't just luck' that I made it this far.

This track is basically my letter to myself acknowledging that I'm in some rough water, but I'm building towards something that will be worthwhile and that I wouldn't let 'the man' or my feelings of impostor syndrome derail me. The line 'I sold my soul for a slice of the life / Now I'm comin' back round for another piece of the pie/ Feels like the devil's the only one on my side' is one of my favorites on the record. I did everything I could in order to make it this far, maybe even make a deal with the devil.
In addition to his work as a recording and performing artist, Golden maintains a busy teaching schedule and works with the non-profit The Rhapsody Project to provide community enrichment through anti-racist cultural heritage programs.
*Feature image photo credit: Joey Wharton