Grammy winning blues rock guitarist Micki Free recently released his newest album Turquoise Blue.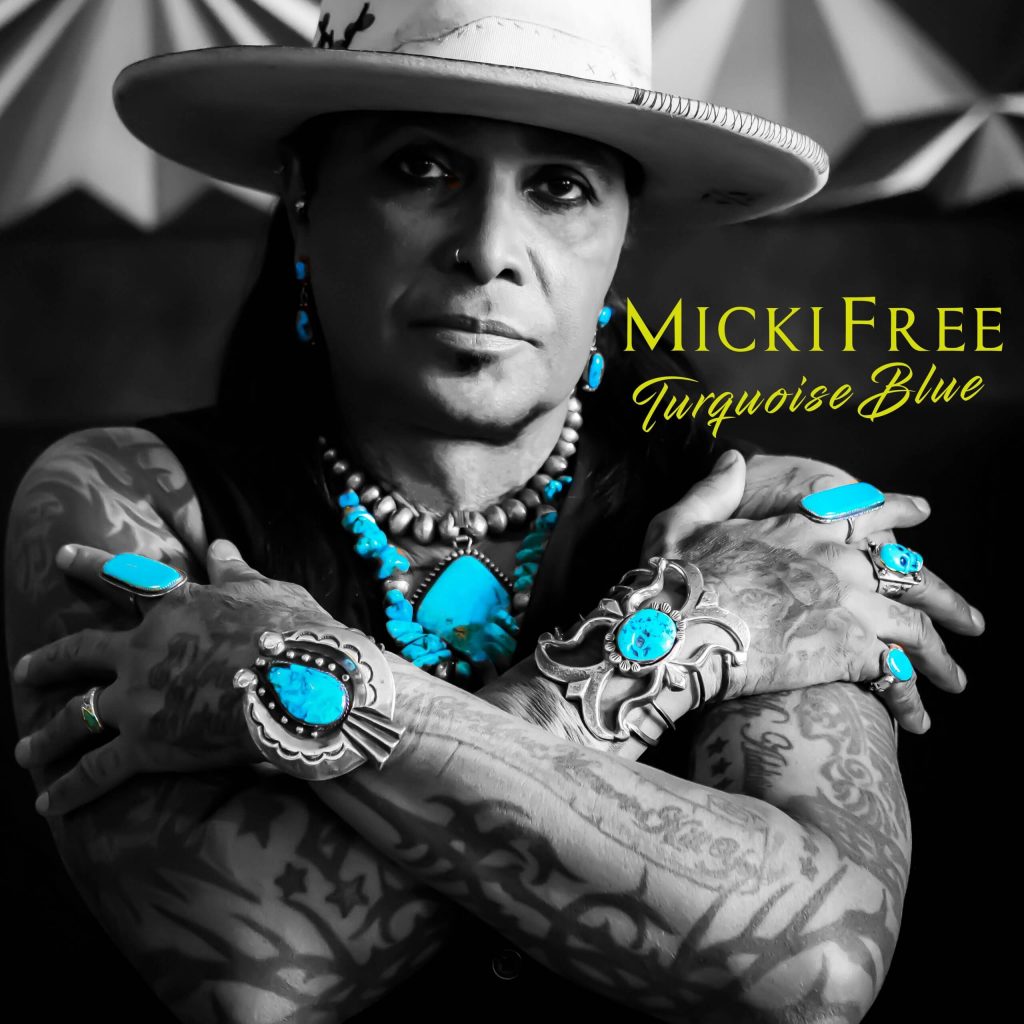 Born in West Texas, Free moved with his family to several places due to his father's Army service. While in Germany, Micki saw Jimi Hendrix play live and his world was forever changed.
Jimi just blew my mind. He came out dressed like a gypsy with scarves and a flowing, psychedelic shirt, and his guitar was the most incredible thing I'd ever heard. From that moment on, I knew what I wanted to do with my life.
Free was only 19 years old when KISS bassist Gene Simmons became his first manager. Since then, he's been in the whirlwind of the music business, having recorded, written songs, and played with Simmons, the Rolling Stones' Bill Wyman, Janet Jackson, Diana Ross, Prince, Little Steven, Sam Moore, Cheap Trick, Billy Gibbons, Carlos Santana, and Jean Beauvior of The Plasmatics. That doesn't include Free's 9 years with Shalamar which garnered him 3 Grammy nominations and a win.
On Turquoise Blue, Micki Free pays homage to his influences and friends, bring several artists along for the ride. These include drummer Cindy Blackman-Santana, Steve Stevens, Gary Clark, Jr., and Christone "Kingfish" Ingram who shares guitar duties on "Judicator Blues."
"Judicator Blues" is a song about a guy who loses his woman because another man bought her a nice car….BIG mistake! – as he is a Sheriff and a Judge hell-bent on revenge and justice! Making the video was so much fun as I could use my spinning/gun handling experience as a sheriff! I'm a big western movie fan, especially the movie Tombstone, starring Val Kilmer.
Although the video doesn't show Ingram, Kingfish takes the first lead guitar solo, with Free doing the second. A clever video to a killer blues track.
Turquoise Blue is out now via Dark Idol Music distributed by Burnside Distribution / The Orchard / Sony.
*Feature image photo credit Tommy Riley