It is hard to believe that the end of this year marks the 60th anniversary of The Animals, one of the UK's most famous R&B, blues and rock bands of all time and part of the 1960s British music invasion of the USA. Bruce Springsteen recently revealed that it was The Animals and not The Beatles or The Rolling Stones who were his favorite British band. "Their first records were the first full-blown class-consciousness I'd ever heard. After playing a short burst of "We Gotta Get Out of This Place," Springsteen confessed, "That's every song I've ever written, 'Born To Run,' 'Born In The USA,' — all of them."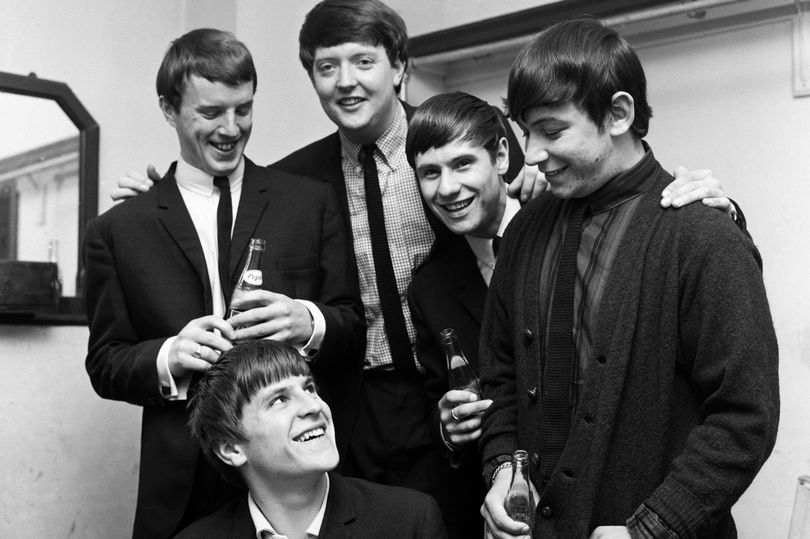 Who can forget lead singer Eric Burdon, now resident in California, considered to be up there with the greatest white blues performers ever? The band's first charted single was a cover of "Baby Let Me Take You Home," or more precisely their version of "Baby Let Me Follow You Down" from Bob Dylan's debut album. The transatlantic Number One hit and Grammy Hall Of Fame award winning, "House Of The Rising Sun" followed this in 1964. Songs such as "Boom Boom," "Bring It On Home To Me," and "See See Rider" transported blues music across the globe. The iconic "We Gotta Get Out Of This Place" with its raw, fierce, industrial vocals and a force for social consciousness became an anthem for US troops In Vietnam. This song takes on a new, poignant relevance today as millions of Ukrainians flea their country to take refuge across Europe:
We gotta get out of this place
If it's the last thing we ever do
And one thing I know is true,
You'll be dead before your time is due.
The band covered songs by legendary artists such as Ray Charles, Jimmy Reed, John Lee Hooker and Nina Simone. Other American connections include bassist Chas Chandler who became manager of Jimi Hendrix, and guitarist, the late Hilton Valentine who lived in Connecticut until his death last year. It was Valentine who created the renowned, arpeggiated opening guitar riff on "House Of The Rising Sun," earning him a place in music history, Rolling Stone magazine included keyboard player Alan Price's arrangement on its list of the greatest songs of all time. Various personnel in an ever-changing lineup followed from the mid 60s onwards, The Animals being inducted into the Rock And Roll Hall Of Fame in 1994. Today, only drummer John Steel, now a sprightly octogenarian, remains as an original member still touring internationally with Animals And Friends.
Tonight, March 13th, the band is in the coastal town of Whitley Bay, a short distance from Newcastle upon Tyne where the band was formed and played regularly at the famous Club A' Gogo, a venue which had hosted such luminaries as Captain Beefheart and Pink Floyd.
Apart from Steel, there is Barney "Boogie" Williams on keyboards temporarily replacing Mickey Gallagher due to the latter's illness, Gallagher having joined the band after Alan Price left in 1965. The bassist is New Yorker, Roberto Ruiz with lead guitar and vocal duties undertaken by Danny Handley, a blues singer, songwriter and guitarist from north west England. 
From the outset of the concert, starting with "Baby Let Me Take You Home," it is clear that this band is the real deal, rooted firmly in the blues. Danny Handley's powerful vocals may not be as gravelly as Burdon's but his feel for the music is equally intense. "It's all about emotion, human spirit and primal stuff, it's in my veins," Danny explains, tonight's tasteful guitar interpolations further reflecting his serious blues credentials. Roberto's bass lines are true to Chandler's originals, especially on "We Gotta Get Out Of This Place" whilst adding flair and superb vocal harmonies, notably on "Bring It On Home To Me" and "I'm Crying".  John Steel's Art Blakey-inspired drumming is as dynamic as ever, the funky rhythm on "Don't Let Me Be Misunderstood" in perfect synch with the other instruments. 
From nimble piano keys to jazz-inflected and swirling organ grooves, the versatile Barney Williams is brilliant throughout, befitting an alumnus of the prestigious Leeds College of Music. The entire evening is a succession of hits from an extensive repertoire of singles, and particularly impressive is the fact that teenagers in the otherwise aging audience are word-perfect when joining in the lyrics. The encore was inevitably "House Of The Rising Sun," Williams excelling again with his haunting, hypnotic solo and stunning climactic vocal delivery bringing the song and the show to a spectacular conclusion.
As long as the last drummer is sitting, The Animals will continue to be alive and well, and as authentic as the original band this reviewer watched in Newcastle in the 60s.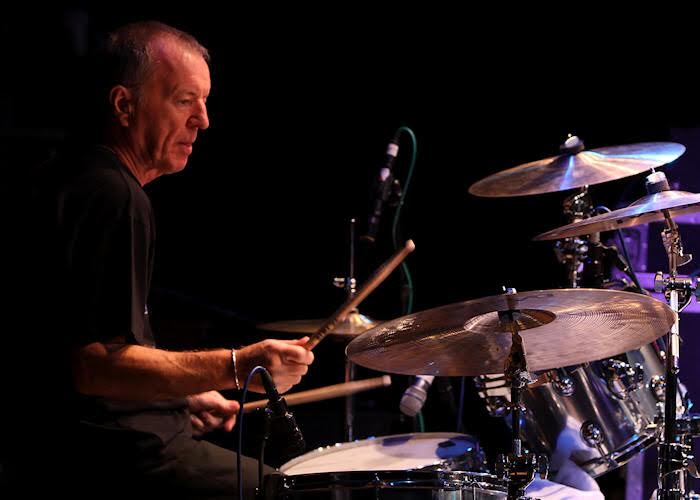 Steel and his friends are keeping this music timeless and captivating through live concerts and by highlighting the extensive back catalogue for future generations to enjoy. 
There is a house way down in New Orleans 
They call the Rising Sun 
And it's been the ruin of many a poor boy 
And God I know I'm one…
Check out Danny Handley's EP, Two-Hundred & Ten.