As she answers my call, multi-instrumentalist Sarah Elizabeth Haines is both fresh from Grand Rapids, Michigan – a city that for whatever reason is where she's been to most on tour – and gearing up for an album release show that night at Rockwood Music Hall in New York City. The new LP Castaway shows that this singer-songwriter is no victim of the dreaded sophomore slump.
Castaway finds Haines in acrobatic form, exhibiting her prowess not only as a singer/songwriter but a viola, violin, and guitar player – in addition to arranging and producing. The eleven original songs were co-produced with Kevin Salem, who as a writer, guitarist, producer, engineer, and mixer has made records with the likes of Emmylou Harris. "So this album is different," she readily expresses about its sonic clarity but also clarity of purpose. "I found my voice in it. The first record I had been in a bunch of bands over the course of the last ten years, but I had never made anything that was just mine. It's a little bit more all over the place as far as genre and vibes. There's some funky stuff, some jazzy stuff…"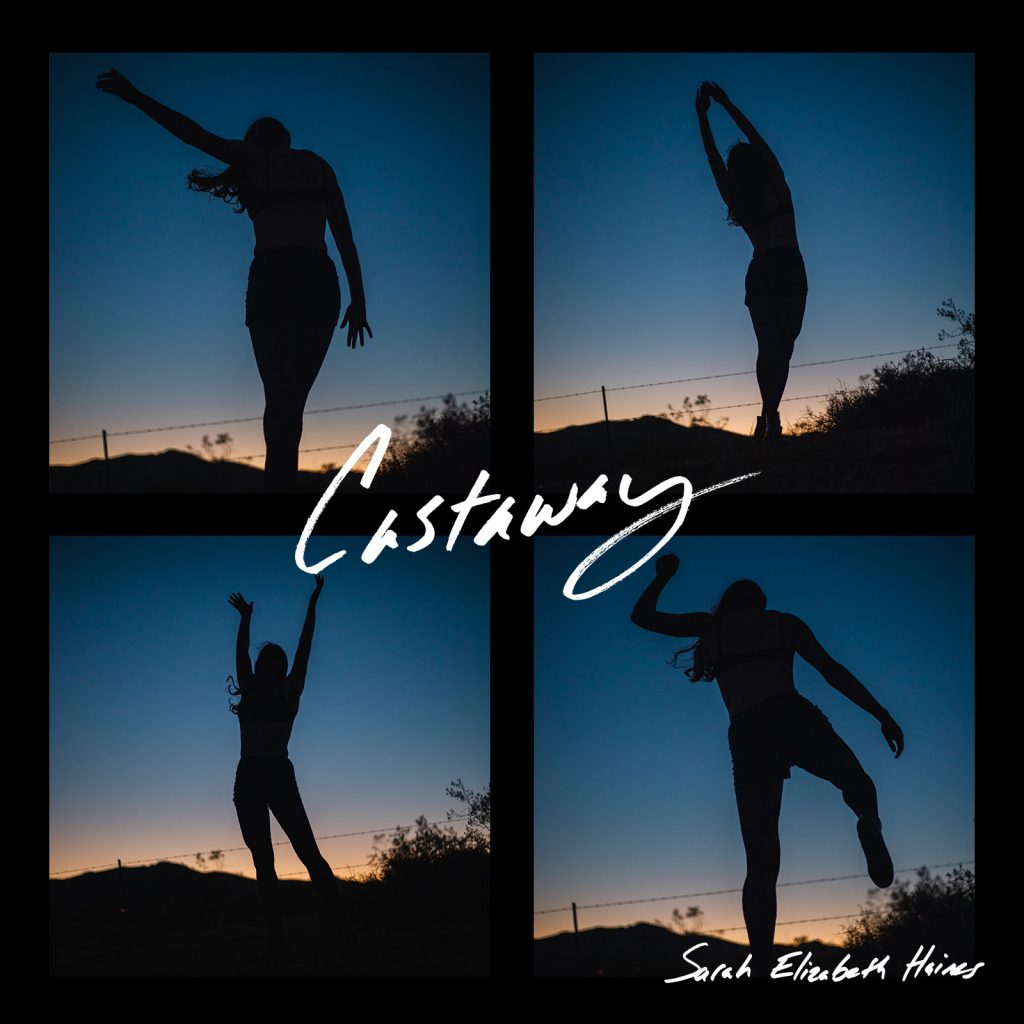 Another contrasting characteristic of Castaway is that it was done in less than a week. "I basically had a week off of tour, and I went up to my producer Kevin Salem's house and we did the entire record." With ten years worth of ideas, and the genesis of some of the songs going back five years, Haines and Salem had brainstorming sessions and an album just four days later. "It took a really long time for me to finish anything. I think that's a pretty typical songwriter dilemma. So the record gave me this impetus to finish stuff. I feel like (Castaway) definitely got more focused, partially because of the pandemic. Honestly, because it was the first time I was just sitting in one place with nothing to do."
Haines sees with the 20/20 vision of hindsight, notably on songs such as "Better Friend" and the indie-funk "Liar" (originally premiered on ABS), which tells the true story of a cheating ex-boyfriend and noticing the red flags only after the relationship derails. "Some of the writing was just processing those feelings of 'I should have seen this' or 'I wish that I had known better,' but that's also part of the proces. I had written a lot of the songs before the pandemic, but when we sat down to make this record, I was living alone in my apartment in New York City. I had just gone through a really big breakup, and in the middle of the pandemic." The record wasn't Haines trying to process the breakup so much as it was her learning to be okay being by herself and making music in her own little corner of the world. "I definitely think that clarity was very healing in a lot of ways."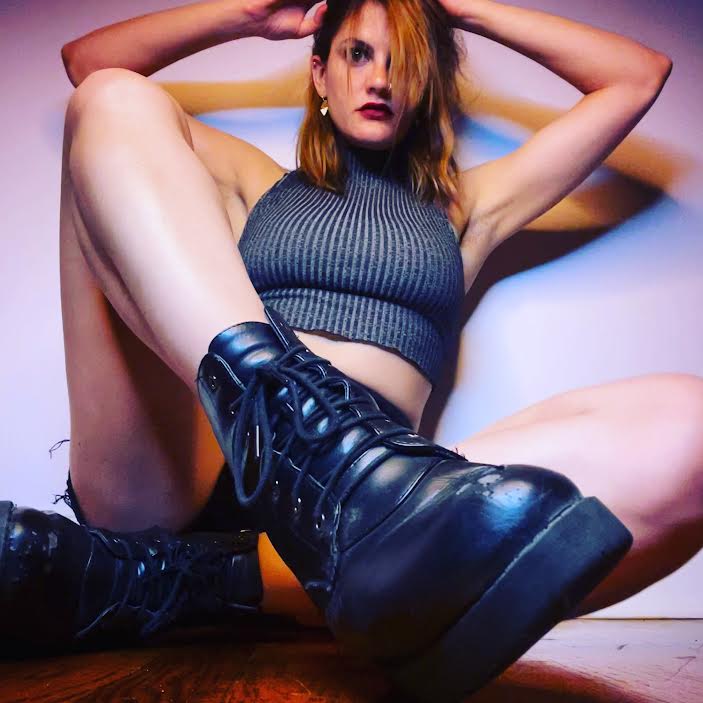 "You're the king of your island, population one," she sings on the album's title track with reverie-like vocals over warm and rich piano tones. Haines refuses to subscribe to the widespread narrative that kindness is weakness, and to a society that disparages sensitivity as feminine. "I think that it's problematic, because there's so much to be said about being open and letting yourself be vulnerable. It's such a lonely way to be when you're unable to do that. It's a plea to someone who has closed themselves off to other people. Like, 'Hey, don't do this to yourself. Don't let that expectation consume you.' That's the way I approach that song."
In a way Haines is talking to herself. She's known four and a half years of life on the road, far removed from familiar faces and experiences. "It's hard to be on the road for that long and feel like you've distanced yourself from certain friendships and certain people because you're just not around. For a long time, I was fine. And then I realized, I'm not really fine. I need to reach out to these people. It's almost like I was being harder on myself than I think anyone else was. It took a while to realize that." As a classically trained violist and violinist, she has performed in over 900 shows with the Tony award-winning, touring production Hamilton. Previously, she toured with Les Misérables and Kansas City Choir Boy. 
Haines' viola launches the song "Young and Pretty" and continues throughout with the kind of beautifully dark, tense accented pattern sometimes heard in classical music or rock/classical crossover songs. She hones in on what she is feeling and uses the instrument to emotionally transport the listener. "I wanted that to feel uncomfortable. It's just this repeating pattern that goes the whole song. Is it ever gonna change? And it doesn't. And that's the point." Her co-writer on that song is Emanuel Ayvas, whose band Emanuel and the Fear she is at present a member. "That song actually came out of a writing session that I did with him, originally as an idea for a new song for our band rather than myself–he riffed on melodic ideas over that string drone and the 'Alone in my bed / Alone in my head' lyric."
One of the other groups Haines plays with in New York when she's not on tour is a chamber orchestra called Contemporaneous, featuring works from living composers making contemporary classical music. "I've definitely learned a lot from working with composers directly. I've been playing with this group for ten years, just learning about different textures of the instrument that are extended techniques outside of the traditional classical training. I learned to manipulate sound in a way that's hyperspecific – but not necessarily melodic and tonal – to create an atmosphere."
As soon as she was old enough to speak, Haines began singing. Growing up in the suburbs, her grandmother would take her into the city to watch orchestra concerts, and that is when she became fixated on the violin. "I begged and begged and begged my parents for years. Finally they were like, 'Okay, fine. You can play the violin.' Even though we had a piano and they wanted me to play piano because it was easier. But I started on violin, and then I kind of went all over the place for a little while." In high school she dabbled in upright bass as well as musical theater. "And then my violin teacher sat me down. He was like, 'If you want to do music for a living, you have to pick one thing and be really good at it.' So I focused and got into school on violin, but then halfway through my undergrad, I switched to viola performance because I always liked the alto instrument and living in the harmonies. Growing up when I was singing, I was always singing the harmonies to like songs on the radio; I was never singing the melody. It was a little bit of everything for a long time, and that has served me in my career. To play strings in Hamilton is not classically based, it's more groove-based, which is sometimes harder for string players to do."
She has always thought of theater as an ideal vehicle for storytelling in music. "I did some shows in college, in the pit, and I started to get hired for off-Broadway things. One of my first touring gigs was this rock opera called Kansas City Choir Boy, written by Todd Almond and starring Todd and Courtney Love – a really cool and weird experience. It was only about an hour long, twice a night. We did it in Boston, LA, and Miami. It was really fun, and the music was beautiful. That was kind of my first taste of touring, which was different. We were out for ten weeks, and then we were done. Whereas with Hamilton, I've been out for four years minus the pandemic, and you don't really get any time off unless you take it. So I think once you start putting yourself out there in one direction, people will kind of pick up on that. At one point I subbed on a Broadway show called Natasha, Pierre & The Great Comet of 1812, which was beautiful. It was based on a 70-page excerpt of War and Peace." With her Broadway experience came the calls for touring, and she has now been to 42 states, commenting, "I always have this bad habit of looking up real estate in every city that I'm in."
Fuzzed-out tones layer over honeyed vocals on "In The Morning," a song with a folk edge to it that Haines originally wrote on acoustic guitar. "When I got to the studio, Kevin was like, 'Hey, can I turn some stuff on this?' He came out with this just really cool kind of fuzzy electric guitar. I had been wanting to kind of go in a more electric direction. I bought myself an electric guitar a little while ago, because I was up until that point writing everything on acoustic. The instrument kind of dictates what your sound is feeling like. So once Kevin started translating everything from the acoustic to the electric, I was like, 'Oh, I like this.' The song's pretty sweet, and it adds kind of a dichotomy." Interestingly, a lot of the lead lines are actually viola running through the fuzz pedal.
To round out Castaway, Haines sought the talents of her friends Yuka Tadano, Cody Rahn, Nikki Elle, Buffi Jacobs, Kyra Sims, and Emanuel Ayvas – with Linda Pitmon as a guest drummer. "Kevin was like, 'I think she'd be great for a couple of songs. I think maybe we should pull her in.' You know, I love female drummers, so any time somebody suggests a female drummer I'm like, heck yeah. She's such a badass." Cody and Yuka were in a band called Bellehouse with Haines, and played drums and bass on most of the record. Being in the Americana-folk six-piece turned out to be an illuminating experience for Haines, because she didn't start writing songs until then.
"Nikki was actually in the original iteration of Bellhouse," she explains. "They left to pursue other projects, and that's when we brought Yuca in. But Nikki's been a friend for a long time, and we actually played chamber music and orchestral music together. They're a fabulous, upright classical bass player as well. And then Kyra the french horn player I've worked with on various freelance gigs, and she's phenomenal. For Castaway I just knew I had to have horns. She had recorded for my friend Mackenzie Shivers' record." Mackenzie was also a member of Bellehouse. (Read her exclusive essay for ABS.) Buffi, who did the cellos on 'Razor Line,' she and I have been on tour together on Hamilton for the last four years and she's a very good friend of mine. We literally sit next to each other every single day and play the show. She's got this amazing solo cello project that she's been working on over the pandemic and about to start putting out some music and it's these loop cello pieces that are gorgeous. She also plays with Polyphonic Spree."
Discussing her personal favorites, Haines reveals that she went back and forth for a long time about what she wanted to do with "Body," which is feminism in spoken word form and a bold choice for an album opener. "It immediately drops you into this vaguely uncomfortable place. I wasn't sure I wanted to do that to the listener right off the bat, but then I thought about it some more and it gives a good context to where the rest of the record goes. Then 'Liar' is somewhat of a relief. You get to 'In The Morning' and you're feeling better. But 'Castaway' has the softest spot in my heart. It's the most recent thing that's written that becomes the most precious in a certain way. It just turned out how I had envisioned it, and I think it grounds the record. It goes from this uncomfortable place and comes to this place of understanding and forgiveness, which I think is important in the story of the whole record."
Connect with Sarah Elizabeth Haines: ​​Official | TikTok | Instagram | YouTube | Facebook