There is a sense of Zeitgeist associated with the Starlite Campbell Band's new single release from their highly acclaimed second album The Language of Curiosity.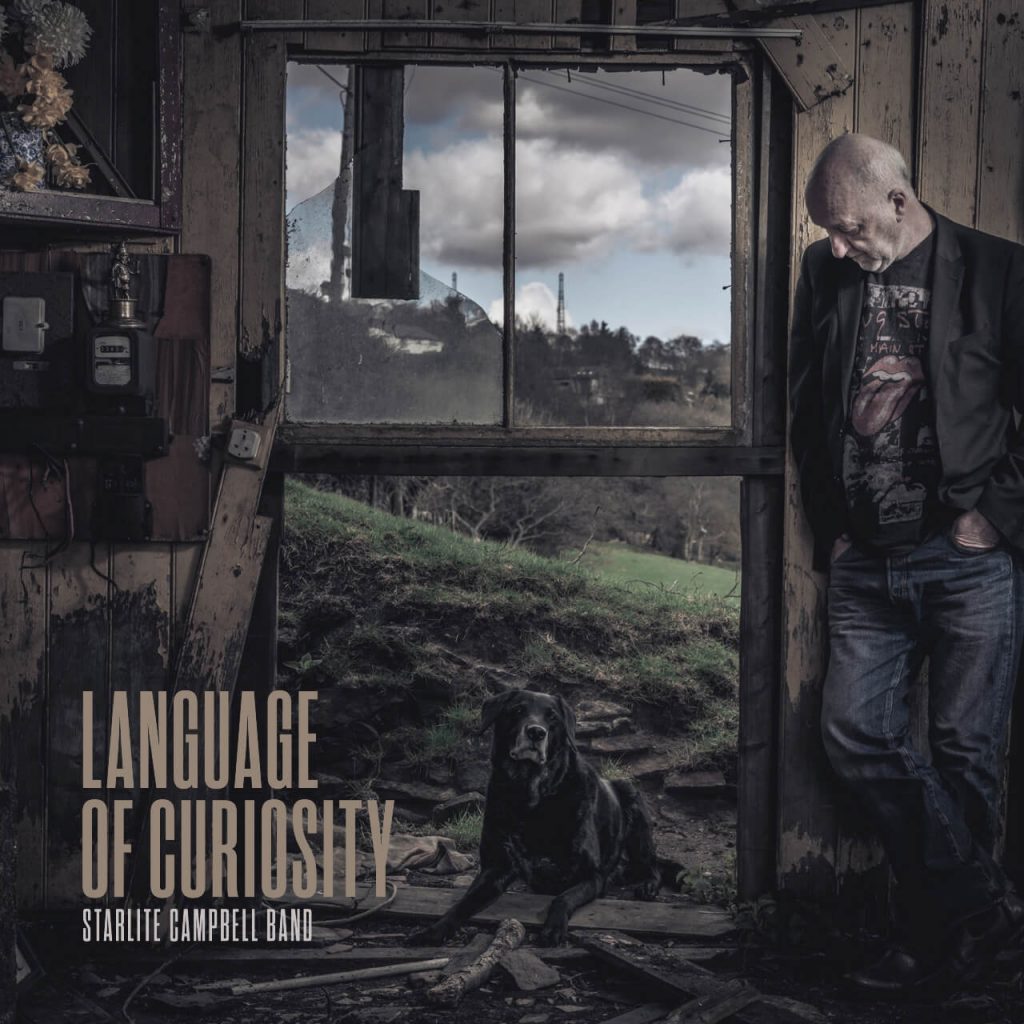 Anyone who knows husband and wife Suzy Starlite and Simon Campbell understand that they are mad for the music, mad about each other and passionate storytellers, having lived and traveled in many European countries over the past ten years, documenting and writing stories in music about real-life experiences.
"'The Language of Curiosity' is a snapshot of life right now, like looking at different sides of the Rubik's cube," explained Simon. Recent world events have made the album feel even more poignant with the songs "Gaslight," about the spread of misinformation and propaganda by world leaders and "Distant Land," telling the story of war, tanks, fighting in the street and the global refugee crisis.
"We wanted to write about what it's like to be alive right now," added Suzy. "Curiosity is such an intrinsic part of human nature, regardless of cultural differences. The way we live and understand the world today has changed so much that sometimes it feels like a crazy dream, with the pandemic and the Russian invasion of Ukraine; events many of us could never have imagined possible in our lifetime. Our new single release and the title track of the album 'The Language of Curiosity' is a song to inspire and unite us together with a sense of hope; to celebrate each other and the people in our lives right now!"
An added curiosity, the single cover artwork was taken by talented photographer Paul Husband and features his father, legendary cartoonist Tony Husband. "The Husband family are kindred spirits and have been such an inspiration to us over the past few months. As artists, they are not afraid to speak their truth and we are honoured to be working together."
There is a palpable sense of excitement and buzz surrounding the release of ''The Language of Curiosity" on March 11, 2022, on the Supertone Record label. The single is available as a digital-only release and the full album is available to buy direct from the band's website, Amazon, iTunes and in all major outlets or from your local record shop, with European distribution by Continental Records.
The Language of Curiosity album also covers topics from casual sex and dating apps to first-hand experiences of the bouncers on the doors of the music industry and was Album of the Week on BBC West and voted #7 in Music News UK top albums of 2021 alongside Adele, Nick Cave and Sam Fender.
For vinyl-lovers, a special limited edition 180g vinyl edition, with lacquers cut at Abbey Road, is set for release in May, 2022 and available to pre-order today, direct from the band's website.
*Feature image: © 2021 Paul Husband