Just 82 seconds into Anthony Geraci's new album, Blues Called My Name on Blue Heart Records, there's no doubt you're in the recorded presence of a consummate keyboardist. Solidly backed by Paul Loranger on acoustic bass, Jeff Armstrong on drums, and mostly Charlie O'Neal on guitar, the Berklee graduate, and 2021 BMA-winning musician offers up ten self-produced originals, half of them instrumentals, which showcase his stunning piano and Hammond organ prowess.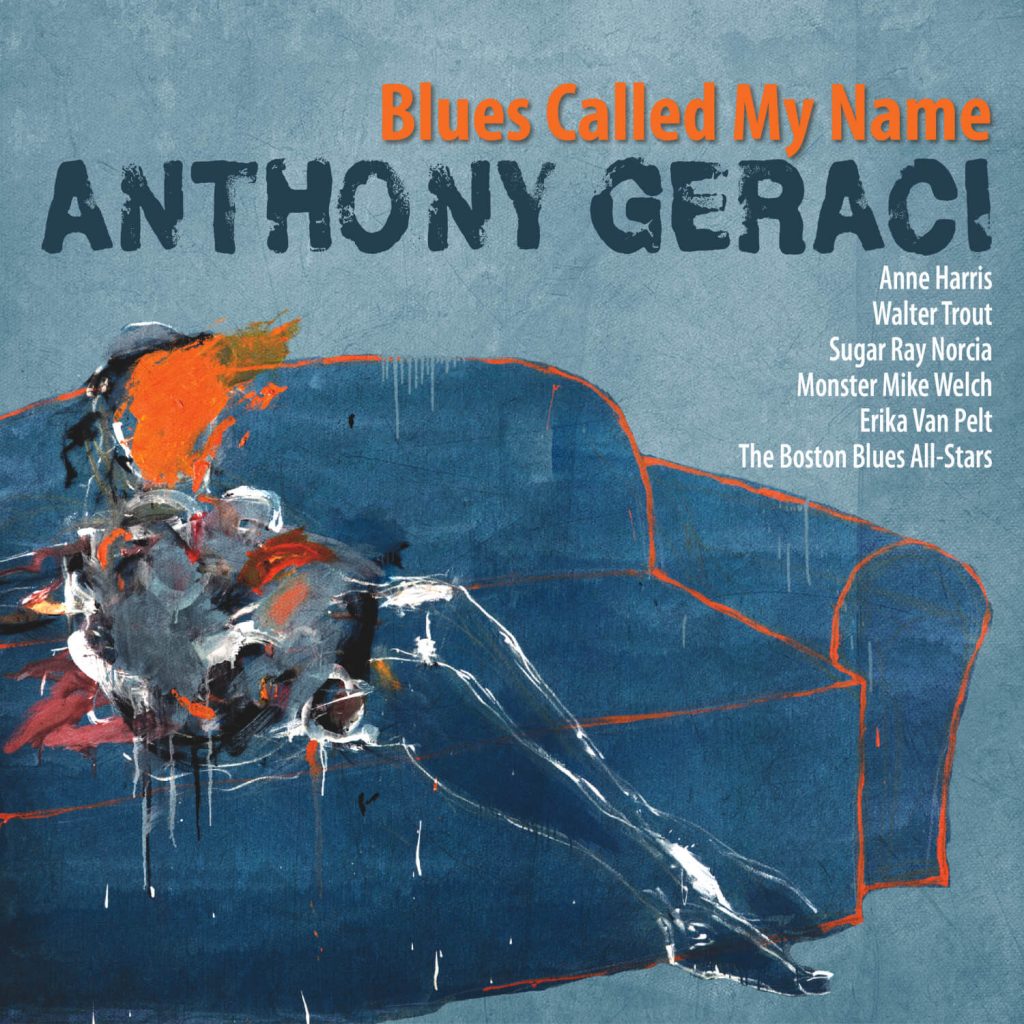 To open, Geraci makes an interesting choice by checking in with a song about checking out: "Old Pine Box." In this rollicking ode to mortality, he's not whistling past the graveyard, he's jamming out in the middle of it. Sugar Ray Norcia, in whose band Sugar Ray and the Bluetones Geraci once was a member, sings: "All the angels are callin' to me/From the heavens they leave their gate/Don't look now, you can't tempt fate/I have angels and they're callin' me."
Lost love has always been one of the most popular themes of the blues, and Geraci maintains the tradition in the title track, "The Blues Called My Name." However, unlike the self-indulgence of many my-baby-left-me-and-I'm-hittin'-the-booze tunes, Geraci neither casts blame nor reveals many specifics, but simply states his profound sadness via Sugar Ray's vocals: "I said the blues whispered she ain't coming home no more/I just cried like a little bitty baby when she walked on out that door." The track is punctuated by stinging guitar from guest Monster Mike Welch and strident barrelhouse piano from Geraci.
Back-to-back instrumentals follow. "About Last Night" is an abrupt and intriguing stylistic shift into a Hammond organ-fueled Latin rhythm, and "Boston Stomp" is a vigorous piano workout which may make you stomp along regardless of location.
"Corner of Heartbreak and Pain," with a vocal by Erika Van Pelt, adds yet another address to the category of songs with sad locales (e.g., "Heartbreak Hotel," "Lonely Avenue," "Lonesome Town," etc.). Geraci then lightens his load in the jaunty "I Go Ooh," which features his sole vocal of the album and such lines as "I love 'em thick in the thighs, hair like an angel/Baby blue eyes, lips that make you cry/A smile that'll make you jump for joy/And loving that'll make you testify."
When you hook a big fish such as Walter Trout to play on a track, you're guaranteed a stellar performance, and Trout certainly delivers on "Into the Night," as does Geraci on both piano and Hammond. Then Sugar Ray is back at the vocal mic for "I Ain't Gonna Ask" before the set concludes with another pair of instrumentals.
With a guest appearance by Anne Harris on violin, "Wading Through Vermillion" shifts musical gears along the way, and wading turns to parading as a Big Easy feel takes over this penultimate tune. Finally, and fittingly, the album closer is a piano-only track entitled "Song For Planet Earth" in which Geraci one last time reminds us of his dazzling talent evident on every track on Blues Called My Name.
*Feature image photo credit: Terence Lane Slagle