Brett Benton's lifelong love of hill country and Delta blues shines through on his new album, Southern Raised. The songs that compose the album, all using the same open tunings for country blues, are also a retrofit reflection of the times. Growing up in the south, as opposed to the Pacific Northwest where he currently lives, the sharp contrast is reflected musically as well as lyrically.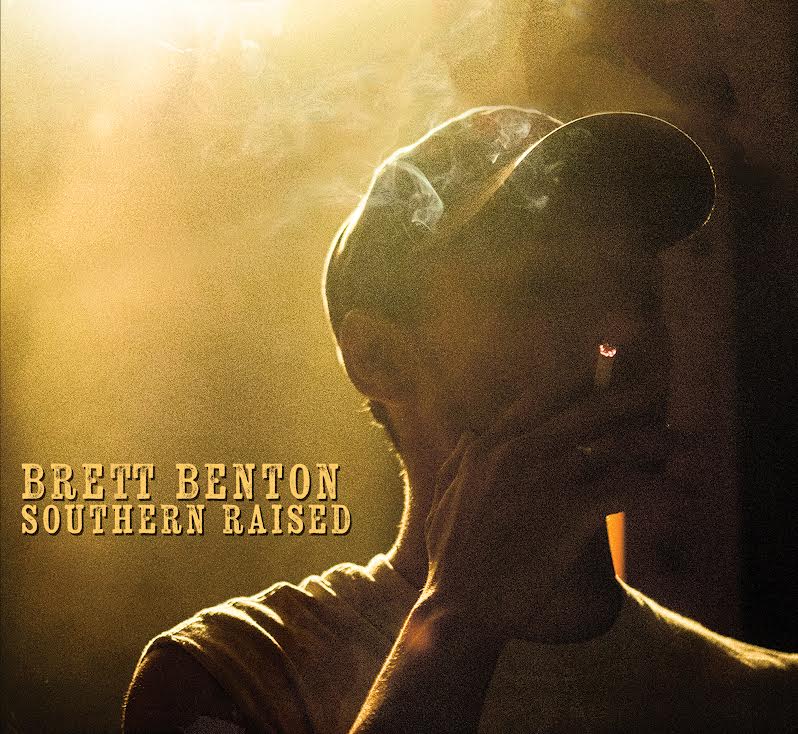 The album features the celebrated country blues number "Crawlin' Kingsnake" by John Lee Hooker as well as the standard "Rollin' and Tumblin'" by Muddy Waters. Jimbo Mathus (Squirrel Nut Zippers) appears on three songs via piano, keys, harmonica, and vocals; and some songs feature Matt Patton (co-owner of Dial Back Sound/bassist for Drive-By Truckers).
Benton's inventive sound is characterized by storytelling, rhythmic finger-picking, melodic slide, and a commanding voice. His teen years saw him playing behind a drum kit, and his early 20s learning his way around slide guitar. He's been featured on KEXP and his debut album, You Got To Pray, features Grammy-winning hill country blues legend Cedric Burnside.
Premiering exclusively today is the title track from Southern Raised. Like the after-the-rain scent of earth, this song too brings me to the place of my childhood that I pine for perpetually: a fort site and ghost town along the banks of the Kissimmee River where I had the luxury of time to intentionally get lost in the woods. 
"Well, I'm Alabama-born and Southern-raised," Benton sings, starting the song with the chorus over rumbling beats. An insight into what life is all about growing up down south, it's meant to sound rowdy. Along with Benton on guitar/vocals are Jimbo Mathus on piano, Ed Adams on lead guitar, and Bronson Tew (producer/co-owner of Dial Back Sound Studio) on bass and drums – with bass recorded separately.