The producers of American Masters Sing The Blues (AMSTB) collection on Mad Hands Records are thrilled to announce the debut of "Be My Rock" performed by Charlie Thomas and The Blues Burners. Charlie is one of the original recording Drifters and a member of the Rock & Roll Hall of Fame. The recently unearthed gem was co-written by renowned songwriters/blues performers Doc Pomus and Philip Namanworth. The bonus track will be available on all streaming platforms September 15th followed by broadcast radio and then included on the star-studded AMSTB 20th anniversary re-release next year.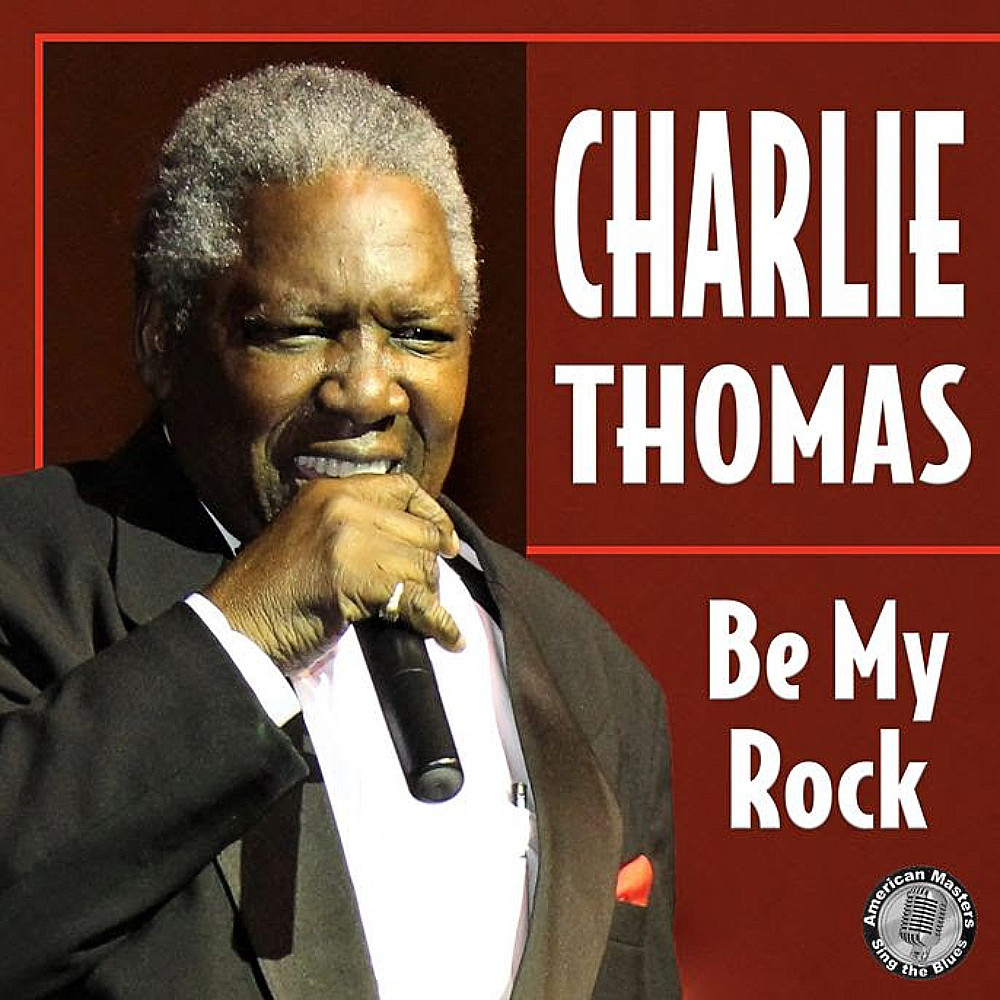 "Be My Rock" reunites Thomas and Pomus. Doc, who left this world in 1991 wrote instantly recognizable hits for The Drifters including, "Save the Last Dance for Me," "This Magic Moment" and also penned Charlie's famous lead on "Sweets for My Sweet."
Co-writer Phillip Namanworth states; "Doc Pomus and I wrote the song in 1975, it was one of eight that we worked on together. He had the title and then the lyrics and melody flowed organically. It's rich with beautiful harmonies and very purposely has a gospel, soulful blues character, it's the gospel of being in love and feeling alive."
The journey of "Be My Rock" began when Phillip and fellow musician David Backer were on a gig together and Phillip mentioned he had written blues music with Doc. David and his AMSTB co-founders/producers Arnie Brown and "Mad" Mike Cullens had spent much time playing in Charlie Thomas' band and realized the musical significance an unreleased Doc Pomus song could have. With Phillip's blessing to bring the song to life, they began to assemble an amazing array of musicians including members of the celebrated Uptown Horns and backing vocalists featuring former Drifter Dave Revels.
The producers of AMSTB all had close working relationships with the artists on the collection. They wanted to help these "American Masters" continue their legacy through their love of the blues. As per producer David Backer; "My fellow AMSTB producers and I hope that with this recording we will introduce another great song from the legendary songwriter, Doc Pomus and the classic vocals of Charlie Thomas to a whole new audience. As music is such a healing instrument for the world, all those who contributed to this project feel fortunate to be part of this continuing legacy."
A Rock & Roll Hall of Fame, Blues Hall of Fame and Songwriters Hall of Fame member Doc Pomus was originally a blues artist and also wrote songs for Ray Charles, Big Joe Turner and Ruth Brown. He is well known for his writing on massive early rock/pop hits including "Viva Las Vegas" famously performed by Elvis Presley and "A Teenager In Love" by Dion and The Belmonts. Doc's songs have also been recorded by Dr. John, B.B. King, Irma Thomas, Led Zeppelin, Brian Wilson and Willy DeVille just to name a few. He is widely regarded as being incredibly influential in the sound of popular music.
Songwriter and performer Phillip Namanworth's stellar credits include music for Saturday Night Live, Sesame Street, the John Water's film Hairspray and performances with Ry Cooder, Roberta Flack, Kenny Vance and The Planatones and Randall's Island Band.