Sydney-based band Chloe Kay and The Crusade are embarking on a new chapter with the release of their latest single, "Broken Woman," a slow-burning torch song steeped in deep, brooding blues and finding Chloe at her most soulful. Last year they released their debut single "Just Got Burned," premiering on ABS. The feisty, guitar-driven song was received with tremendous enthusiasm and support, receiving international airplay and added to two of Joe Bonamassa's Spotify playlists.
"Brokedown and Broke" followed in December 2021, the single premiering on ABS and accompanying video premiering at Rolling Stone where editor Tyler Jenke enthused, "The blistering instrumentation of icons such as Stevie Ray Vaughan and Leon Bridges shine through, while Kay's vocals feature a mesmerizing timbre reminiscent of the likes of Bonnie Raitt or even Joss Stone."
Chloe and the group have had a busy year as finalists in the Bluesfest Busking Competition and having performed at Bluesfest 2022; they played to a sold out Meatstock crowd, took to the stage at Cronulla Jazz and Blues Fest, Narooma Oyster Fest, and more. They've also spent the last year playing packed out headline/support shows across New South Wales.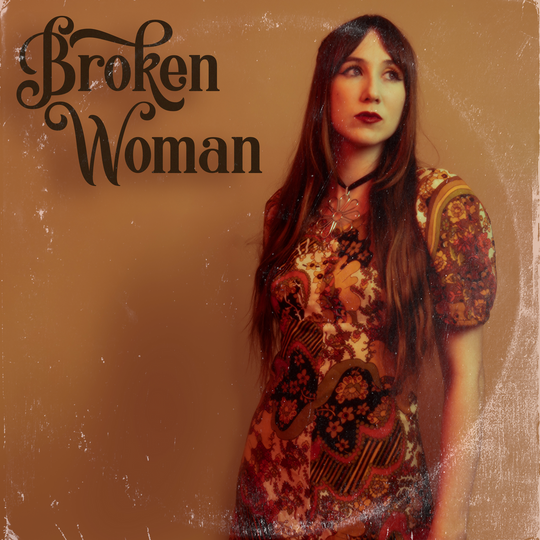 The official music video for "Broken Woman," slated for CMT play, was shot by Antoine Mikeo. Chloe tells ABS, "We had worked with Antoine on our very first music video for 'Just Got Burned,' and so we reached out and started brainstorming for the 'Broken Woman' clip. We had some elaborate ideas but ultimately we decided we wanted to strip things back and in keeping true to the song's theme show a more vulnerable side to me. It was just me, the camera, some beautiful lighting, and my sister's quirky house – nothing to hide behind, and honestly it felt freaking good! The song and video definitely have a different tone to our first two releases but I'm so proud to share this side of myself. I've tapped into my blues and given a little more soul. I'm glad it's resonating with people!"
Bobby Whitlock of Derek and the Dominos fame once told her, "You are a great singer and songwriter. You're at that place where it shines through as you and for you." To someone who has never heard this soul, blues, and rock band taking Australia by storm, Chloe would describe their music as "a powerful yet delicate approach to the blues." Continuing, "It's packed full of feel, ferocity, finesse, and vibrato! With wailing guitars, and a tight rhythm section we're all about bringing music of times past into the contemporary scene. Music with passion!"
And as for the message behind the single "Broken Woman," Chloe wrote it after breaking the chains of a toxic relationship, one that had a promising start. "As I looked back on everything that had transpired and wondered how things got so bad, all I wanted was for him to feel my pain, to grasp how much his actions had impacted me, I wanted him to understand the sound of a broken woman. The song was my catharsis, my chance to say what I'd been holding inside. This track is for those who have been taken advantage of, lied to, and disrespected in a relationship and who so badly just want to be seen and heard. I hope the song will be a little slice of therapy for some, and will serve as an anthem for women who have felt broken. I hope it will give them a chance to feel empowered – even if just for a few minutes."
The writing of "Broken Woman" came together during 2021's harsh lockdown in Australia. "Our guitarist sent me a demo of an idea he had been working on, and without hesitation I grabbed my notebook and wrote out everything I had been feeling for months. I recorded a voice note and sent it back to him. We knew the song was special once we listened back. When an idea inspires you so quickly and the words flow out like that you know there's some magic happening!"
This particular track differs from the first two riff-focused, upbeat singles, the kind of songs one might blast with the windows down on a sunny day. "With 'Broken Woman' I knew it was time to be more vulnerable and show a side of my songwriting and the band's sound that hadn't been explored yet; it's more soulful. I think this song has the power to touch people on a more raw level and to evoke some true emotion."
Chloe has worked within the music industry for many years as a journalist, interviewing some of the world's most prestigious and inspiring musicians for a range of publications around the world. In 2019, she decided it was time to turn the tables and step in front of the mic. We are glad she did, and we are also proud to have Chloe as part of the ABS family. Check out her author page here.
The band will end the year playing at Goulburn's Australian Blues Fest, where punters will hear  "Broken Woman," along with the rest of the band's catalogue live.