Alive In The New World was recorded in Chicago at the City Winery during a six night sold-out "Chicago Takeover" in which fiery blues rocker Alastair Greene opened every show in support of his latest studio recording, The New World Blues (Whiskey Bayou Records, October, 2020).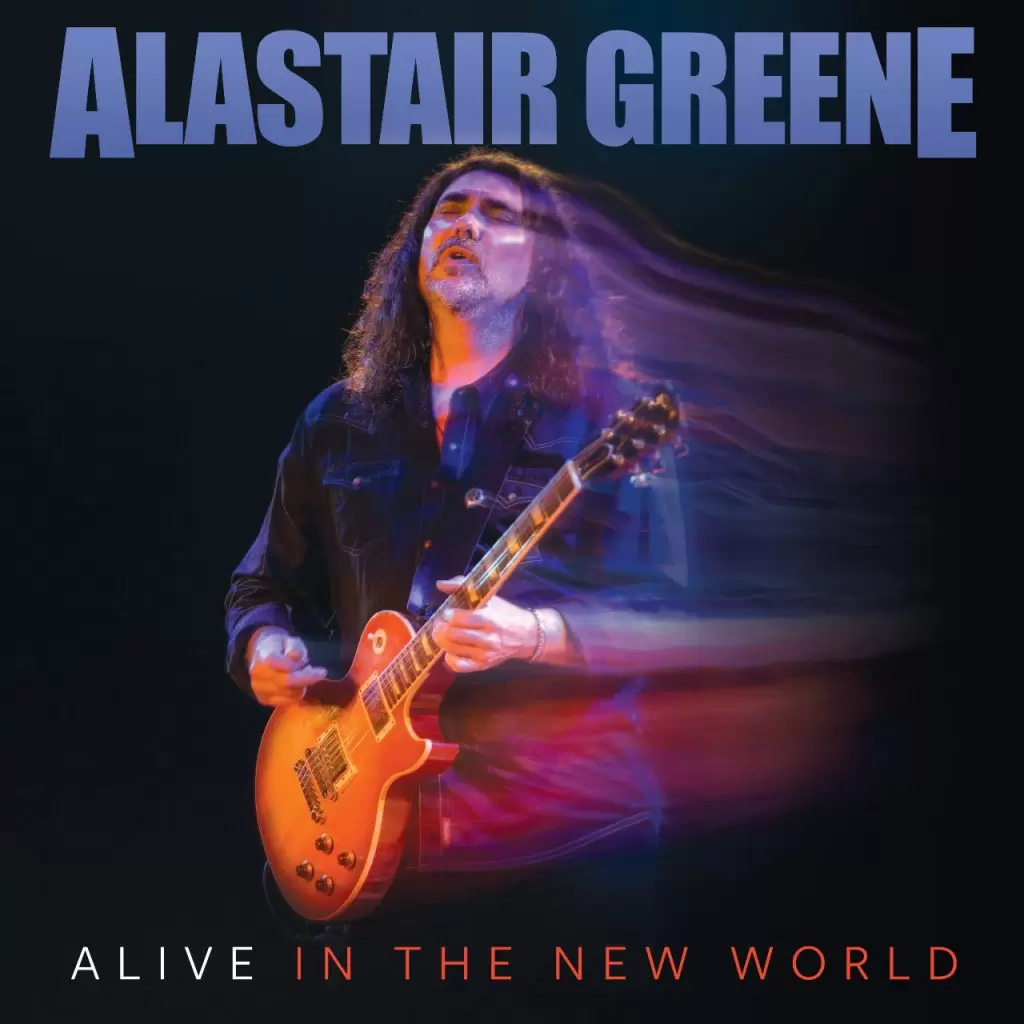 The ten live tracks feature Greene on guitar and vocals, Tab Benoit on drums, and Corey Duplechin on bass. The sold-out crowds inspired the band with the kind of energy that produces timeless performances. Greene affirms, "Enjoy your front row seat to what I consider some of my finest live moments as a blues rock musician."
In case you missed it, listen to the second single, "Wontcha Tell Me," from the Tab Benoit-produced Alive In The New World. Greene raves, "I love this live version of 'Wontcha Tell Me!' You can really hear Tab, Corey, and me going for it and stretching out on this one. It definitely rocks harder than the studio version and is a testament to how excited we were to get out on tour and play the songs off the studio album."
Alastair Greene's rock credentials include eight years of international touring on guitar and vocals with the Alan Parsons Project, and major dates with Starship featuring Mickey Thomas. As a blues player, he is a longtime regular and host at the Memphis-based Blues Foundation events, performances and showcases, has been a featured performer at the Big Blues Bender and the Legendary Rhythm & Blues Cruise, and criss-crossed the globe touring with Sugaray Rayford's band, which was nominated for a 2020 Blues Music Award with Greene. Most recently, Greene has been touring cross-country in support of Tab Benoit, and also with his own power trio, The Alastair Greene Band.
Greene is a multi-charting Top 10 Billboard artist. The Alastair Greene Band, which has drawn comparisons to Gov't Mule, ZZ Top and Cream, recently celebrated their 20th anniversary with a two-disc live album.