The PBS television show Song of the Mountains has a reputation for presenting the best bluegrass musicians as well as performers of all other sorts of Americana music. Indeed the list of stars and up-and-coming acts that have appeared on the show is a long and varied one.
One man has been there since the show's inception: host and picker Tim White. And while he's too humble to say so, a big part of the show's continued success is due to him. We caught up with White at the historic Lincoln Theatre in Marion, Virginia, the place where the monthly Song of the Mountains program is filmed.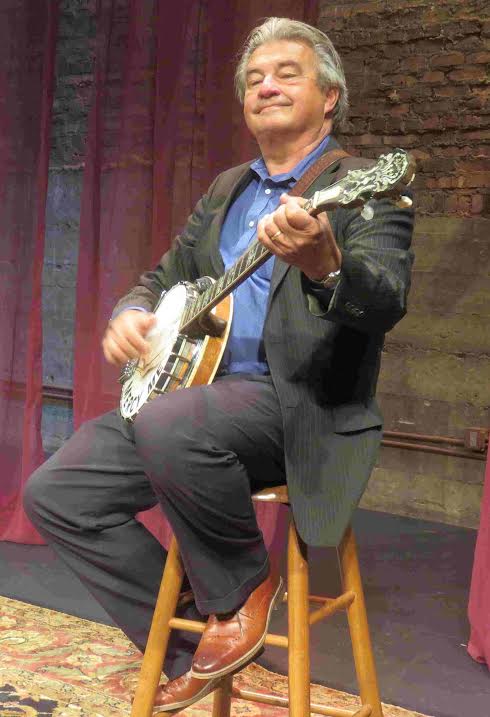 The Seeds are Planted
I've always picked, and I've promoted shows my whole adult life. To brag a little bit, I've worked with Bill Monroe, Mac Wiseman, and Doc Watson, as well as bluegrass duo Jim & Jesse; I actually picked in their band for a while. So I got to work with a lot of the first generation people, and when you promote bluegrass it's not an easy task.

Back when I was in my 30s I started promoting shows; I did a festival that Jim & Jesse did for five years. And it was kind of unnerving because we didn't have enough money to buy a house (indoor venue) so we hoped it didn't rain because it was an outdoor event. Before getting to the point of Song of the Mountains I did that for probably 20-years and sometimes I'd make money and sometimes I'd lose money. Sometimes I'd make $100 and sometimes I'd break even.

I did it out of a passion. I would have taken the money had I made it, but I never did. I remember thinking, 'Why am I beating my head against this tree?' I had a sign shop and I painted murals and such. Fast forward to 2005 and I guess the Good Lord told me why I was beating my head against that tree.
The Lincoln Theatre Reborn
I came here to Marion and they had opened this theater. I saw on the news and in the newspaper that they were renovating the old Lincoln Theatre which at one time had a good hole in the ceiling. There was a band here locally called Fescue and my band was the BW Boys; we did music, magic and comedy. So there was a show here and they booked us and I thought, 'Good, that'll be a nice little show. We'll go and play to 100 people.' We got here and the place was packed!

That was the first time I'd been in the theater since it was renovated and it was absolutely strikingly beautiful and the acoustics were great. At the end of the show I was at the record (merch) table and this guy came up to me, Joe Ellis. I did not know him but he said, 'I've heard a lot about you' and I said, 'I've heard a lot about you too, Joe.' We had the same doctor! So Joe said, 'I want to talk to you about an idea we've got to do a bluegrass/Americana/Old Time music television show for Blue Ridge PBS in Roanoke. We've got a guy there who has done music shows before and he's going to help us get it off the ground. But we need somebody to book it and host it.' So I said, 'Okay.'
Song of the Mountains
The first year I did it as a volunteer. At the end of that first year I realized that it was not a volunteer job! But I still loved it. I've got a strong passion for this music. We did five shows a year that ended up as 12 edited shows for television. We did that for two years, then we got a tobacco grant and were able to work through the town of Marion and get our own hard-wired equipment.

For a time, once we got our own equipment, we did 24 edited shows. Then our good friend COVID showed up and we were shut down for 10 months. It's hard enough; we're a non-profit 501C3. The name of the non-profit is The Appalachian Music Heritage Foundation and Song of the Mountains is under that umbrella. We do not get funding from PBS. A lot of people think we do because they see us on PBS, but we have to raise our own dollars. So when COVID hit it was scary. We had to keep our nose above water and we did. In January of 2021 we got back in business with a limited audience; we could only have 25% capacity. Slowly that increased and we're back up to speed as far as having full capacity. The problem we've had in recent months, coming out of COVID, is that people still don't come out like they once did. But it's getting better.
More Than Bluegrass
Some folks are not crazy about the non-bluegrass acts that we feature. But I tell them, 'Our show is called Song of the Mountains, not Bluegrass of the Mountains.' Bluegrass fans are, and I know this because I'm one of them, very opinionated! One of the things I really like about our show is that we're diversified. We have Celtic music, gospel music, classic country, bluegrass of course, Old Time, and Americana. We've had Andrew Farriss here from Australia; he was with INXS back in the '80s. Folks asked me 'How did you get him?' and I say 'I asked him!' We've had Kathy Mattea on our show, and we've had Tom T. Hall and Doc Watson.

But what I find is that a lot of the artists that we have on our show that you don't recognize are just as good as the ones you do recognize. What I tell people is that it doesn't matter who we have on our show; you're going to have a good time. We're all over the place. We've won Telly Awards. Even the mayor of Marion, he's a very personable guy and he'll strike up a conversation in an airport and he'll say, 'I'm the mayor of Marion, Virginia' and it just tickles him when they go, 'Song of the Mountains!'

Our show has put Marion on the map, and it has put the Lincoln Theatre on the map. I'm originally from Roanoke, and I remember when you just stopped in Marion to use a restroom. There was nothing here, really. It's just amazing how Main Street and the theater have had life breathed back into them. I tell people all the time about the 50-foot hole that was in the theater's ceiling and how it looked like it was doomed for a wrecking ball. But this town got together and saved it. It changed my life.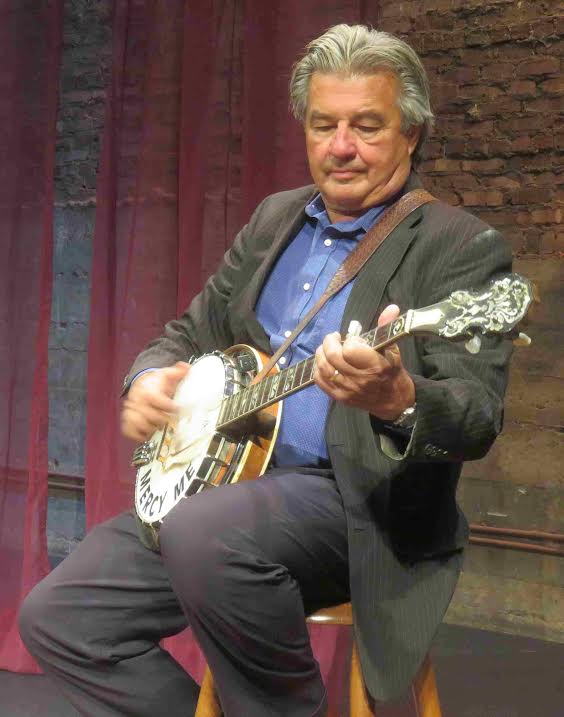 Upcoming Song of the Mountains shows at the Lincoln Theatre include:
Feb. 4, 2023 – "Always Loretta" tribute to Loretta Lynn by Emily Portman and the Coalminers (Loretta's longtime band) With Becky Buller, ETSU Bluegrass Progression Band
April 1, 2023 – Riders in the Sky
The talent for all other 2023 Song of the Mountains shows has not yet been determined and will be announced here.
Check your local PBS program listings for Song of the Mountains air dates and times.