In a 2021 interview with The BluesBones frontman Nico De Cock, ABS's JD Nash noted, "It's been a long-held belief that European audiences have somehow showed more love for blues artists than those in the US. Described as more learned, more passionate, or more attentive, they're the reason that American blues artists make it a point to tour Europe as often as possible. The worm is turning these days with various and sundry blues entertainers from Europe creating big waves on America's shores. One such group is Belgium's The BluesBones."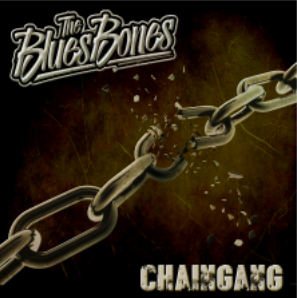 The BluesBones have released six successful albums, all well received around the world. Today sees the premiere of the first single, "Chain Gang," off their highly anticipated new album, Unchained.
After touring extensively in 2021/2022 with their Live on Stage album, which shot to No.1 on UK and USA Blues Airplay Charts and playing festivals and clubs all over Europe, the band took the time to record a new (7th) album at Dunk Studio's. There will be eight brand new songs on Unchained that also will be available on vinyl.
This album, like the ones before, contains a variety of blues styles, the band's signature sound. Combining different blues genres in one album and making the band's live sound the common part.
With "Chain Gang" you will get the first taste of what to expect.