The Cayamo Cruise, an Americana music festival at sea, is a pretty big deal. One of the events produced by music cruise specialists Sixthman, this year's sailing marks the 15th edition of the event and will take place aboard the Norwegian Cruise Line ship Pearl Feb. 10-17, 2023 as she sails from Miami to the Caribbean destinations of Tortola in the British Virgin Islands and St. Maarten.
Aboard will be a stellar group of performers including the Nitty Gritty Dirt Band, Jeff Tweedy, Patty Griffin, Neko Case, Andrew Bird, Trampled by Turtles, Shovels & Rope, Adia Victoria and dozens of others. Taking part in Cayamo this year for the first time ever will be the Burney Sisters: Olivia, Emma and Bella, an up-and-coming trio of actual sisters from Columbia, Missouri.
The Burney Sisters earned a spot on Cayamo by being one of three winners of the Cayamo Soundcheck competition. The young ladies (Bella is not yet a teen) were well set going into the contest, being veterans of festivals like Twangfest, Moccasin Creek, and their annual hometown blowout Roots N Blues – and having otherwise shared stages with the likes of Sheryl Crow, Brandi Carlile, and the Avett Brothers to name a few.
All three girls sing, and their songs are harmony-filled, backed by guitar from Olivia; guitar, bass, fiddle, cello, keyboards, banjo and you-name-it from Emma; and bass from Bella. The Burney Sisters have a very full sound in concert and on their recordings.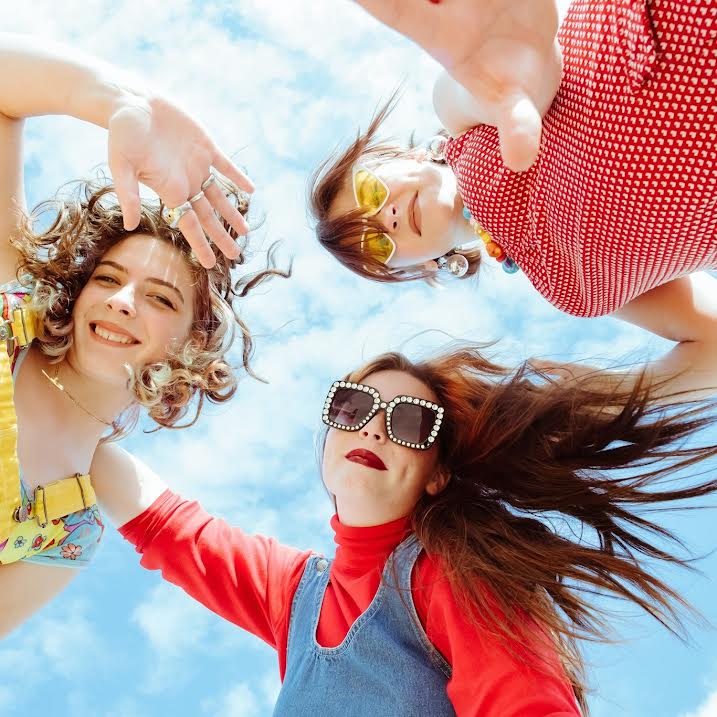 How did you get chosen to be one of the possible acts on the Cayamo cruise? What was the process?
Emma Burney: We just submitted an application during their open entry. We were sitting in a Subway while we were on tour when we got the email that we were among the Top 10 finalists. We couldn't believe that we were chosen! Then we did lots and lots of campaigning through social media and related music groups, and we sent emails with ads and attached songs, asking for people to vote.

Our mom and dad actually made t-shirts with QR codes and walked around St. Louis getting votes for us. And we all walked around Columbia with QR codes, and also busked to get people to vote. Tons of our amazing fans made it their mission to have others vote for us and spread the word. It was definitely a group effort.
Have the Burney Sisters ever performed on a cruise before, or have any of you been on a cruise otherwise?
Emma: We've never been on a cruise and never traveled internationally so we are completely honored and grateful to have this experience.
Of all the acts that'll be on Cayamo, who would you most like to meet or even perform with? Are there performers that you already know?
Emma: We've played a festival with some of them but since Joseph is a trio of sisters with exquisite harmonies and incredible songs that we often cover we are stoked to see them, meet them and collaborate with them. We have so many artists that we look forward to seeing but at the top of that list are the Rainbow Girls, Jeff Tweedy, Neko Case, Patty Griffin and the list goes on and on!
You're performing at "Soundcheck Showcase" with the other two Soundcheck competition winners on the first day of the cruise. Do you know as of yet how this will be structured and what material you'll showcase then?
Bella: We are still getting details regarding our showcases but we are so excited to meet the other winners and we definitely did some deep diving to hear their sound when people were voting. We are honored to be in the Soundcheck winner's circle with them and can't wait to meet them!
Do you have plans to go ashore in Tortola or St. Maarten? Which interests you the most, beach time or activities like zip lining?
Bella: We can't wait to hit the beach! Zip lining would be incredible; that's another thing we've never done. We think we are just going to be blown away by everything new and enamored with warm weather since it's so cold in Missouri right now. We hear that some artists will be doing things together off the ship so we are looking forward to those adventures as well.