Chart-topping rock band The Revivalists have released their new lead single "Kid" with an accompanying music video and have announced their fifth studio album, Pour It Out Into The Night, set for release on June 2 via Concord Records. "Kid" is a hopeful anthem invoking the zest for life, self-belief, catharsis and "living for the spirit now" as the song's post-chorus declares.
Directed by Johnny Chew, the music video features artful, eye-popping stop-motion animation of the band against a backdrop that pays homage to the architectural and artistic aesthetics that define the band's home of New Orleans.
With an infectious melody and piano peeking through bright acoustic guitar, intricate layers of the band's distinctive instrumentation power a euphoric chantable chorus: "Hey kid / Just sing the songs that wake the dead then / You keep them ringing in your head, yeah / You gotta get it off your chest / Don't worry about the mess."
"'Kid' is about capturing the essence of life," says vocalist/guitarist David Shaw. "We all go through ups and downs. Sometimes, we don't believe in ourselves. We've got skeletons in the closet trying to drag us down. But you've got to believe in yourself. You've just got to live for the spirit. Nothing good ever comes easy. If you don't have hope, what do you have?"
"David and I wrote the bulk of 'Kid' on January 6, 2021. My wife was one month pregnant with our twins and also we were getting real-time updates on the insurrection at the Capitol," shares guitarist Zack Feinberg. "There was a lot of intense energy swirling around us that day as we were trying to stay focused on this exciting, beautiful thing we were channeling."
"Kid" introduces Pour It Out Into The Night, a life-affirming album about living in the moment that offers both an unburdening and an appreciation for the here and now, fueled by lessons in gratitude and life realizations. As the world came to a standstill in the years since their last album, Take Good Care, personal experiences and life challenges abounded, with band members having their first children, getting married, and navigating the mental hurdles of lockdown.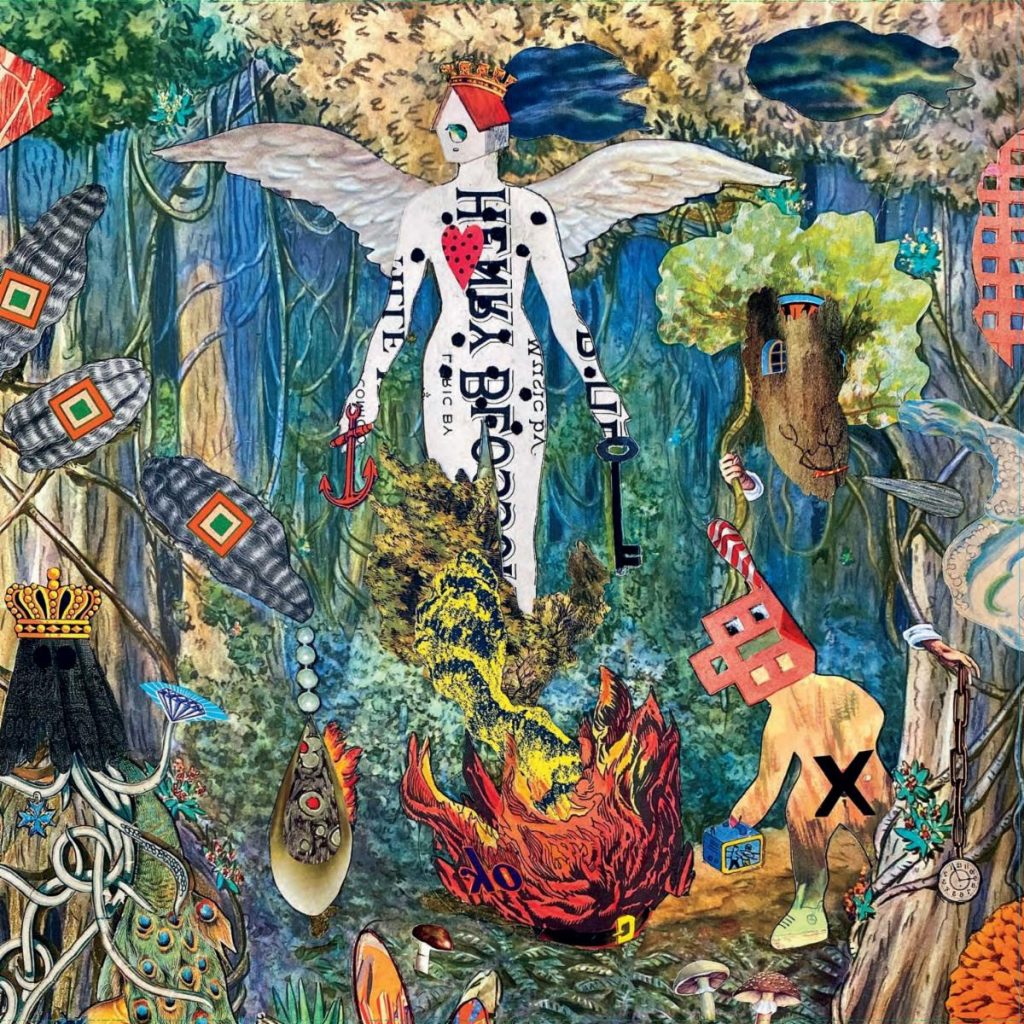 Throughout 2020, the band wrote, recorded, and shared ideas with each other while David created many of the demos that would begin to lay the foundation for the album. The band's process for this record was the most self-guided one yet. David and Zack began writing together at David's home studio as well, resulting in the lead single "Kid," as the band spent countless hours crafting the music between themselves before bringing it to a producer. They laid down demos in their practice space in New Orleans at Fountainbleau and at Marigny Studios. After this period of creative explosion, The Revivalists stole away to the magical backdrop of Vermont in 2022 to record for two weeks in the dead of winter with GRAMMY Award-winning producer Rich Costey [Muse, Foster the People, Death Cab for Cutie], who produced Pour It Out Into The Night with co-production from David, Zack, and the rest of the band.
The Revivalists are renowned for their live prowess, soulful alt-rock anthems, and distinct mix of many of the classic styles of American music, led by the incredible voice of front man David Shaw. The band will bring their epic live show to several upcoming festivals including a big hometown set at New Orleans JazzFest in April and Bonnaroo in June. They will play their Jazz Fest headline show at The Fillmore in New Orleans on April 28, and will return to Red Rocks in Colorado on September 14. With three consecutive sell-outs at the storied venue, it's sure to be another epic night under the stars.
For tickets, head here.
The Revivalists 2023 Live Dates:
February 26 – Tempe, AZ @ Innings Festival
March 19 – Tampa, FL @ Innings Festival
March 31 – Jackson, WY @ Rendezvous Festival
April 28 – 30 – New Orleans, LA @ New Orleans Jazz & Heritage Festival
April 28 – New Orleans LA @ The Fillmore
June 18 – Manchester, TN @ Bonnaroo
September 14 – Morrison, CO @ Red Rocks Amphitheatre