New Orleans trombone star Corey Henry heralds his upcoming album, Nola Footwork, with today's release of the first single and title track (featuring Corey Henry Famiy & Friends Brass Band). Scintillating with the sounds of the uniquely historic Tremé neighborhood of New Orleans and its second-line culture, the song is guaranteed to make your feet work.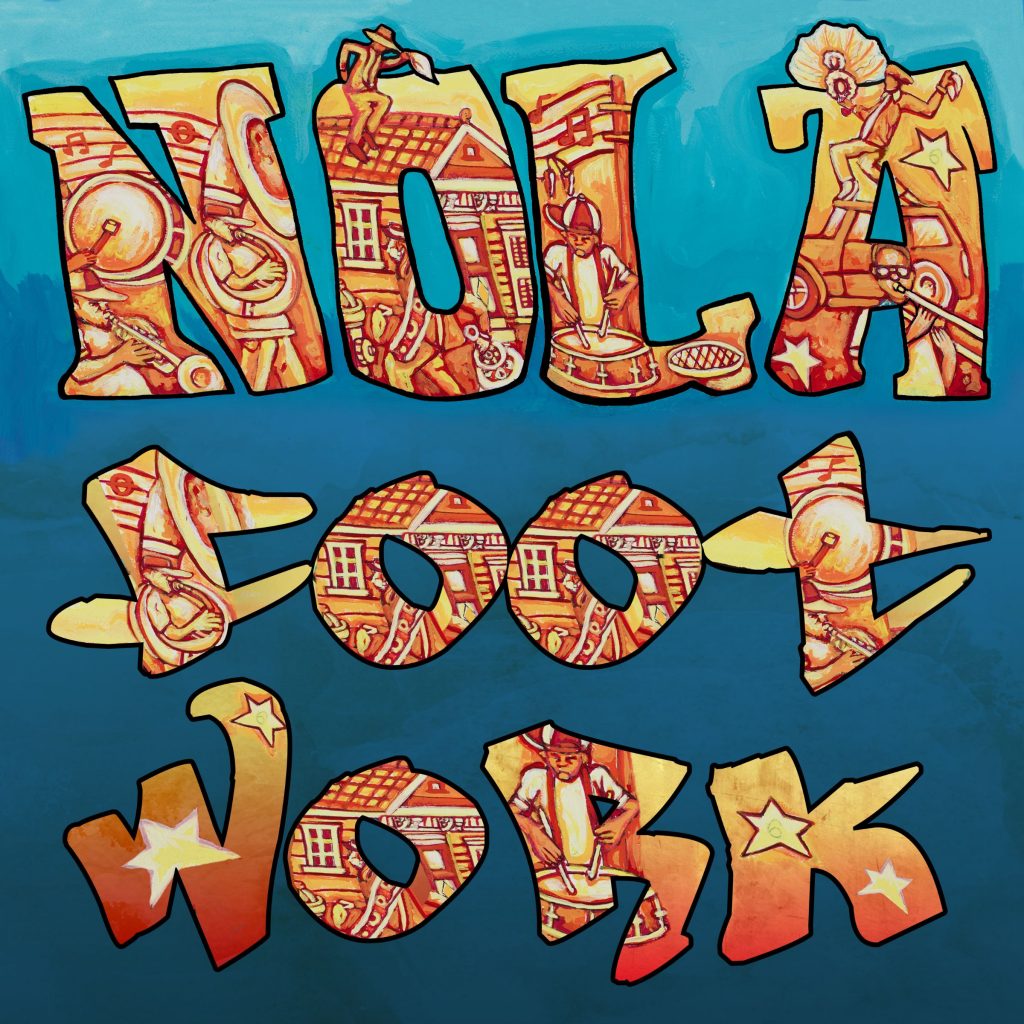 Henry has been a leading light of the New Orleans funk and brass scene for decades, from childhood to currently his Tremé Funktet. He was the trombonist on Rebirth Brass Band's Grammy-winning Rebirth of New Orleans, a member of celebrated funk supergroup Galactic, and has won OffBeat Magazine's 'Best of the Beat' awards for Best Trombone Player as well as Best Emerging Artist.
Growing up with mentors from Tuba Fats to Kermit Ruffins, and bands such as Pinstripe, Olympia and Dirty Dozen Brass Band, "it was a pretty vibrant area; we used to have a lot of social aid and pleasure clubs and brass bands. I used to go and stand outside the walls and follow the second line around the block."
Henry's grandfather Chester Jones played the bass drum at Preservation Hall, and by the age of 16 his uncle Benny Jones invited him to join the internationally recognized Tremé Brass Band. The New York Times once named him a standout at the New Orleans Jazz Heritage Festival, and in 2019 he earned the Spirit of Satchmo Music Award for his commitment to preserving and honoring Louis Armstrong's legacy.
"I'm from the brass band second line culture, so I've been doing that my whole life. We came up in the culture, so it's one of the biggest influences throughout our family. Me and uncle Benny Jones (Treme Brass Band for  50 years), my grandfather (Preservation Hall), and my dad (Grand Marshal with the Treme Brass Band) — it's in the blood." 
Henry enthuses, "It feels great to have 'Footwork' coming out for Mardi Gras." Continuing, "Mardi Gras in New Orleans is a big season, a lot of celebrations take place during this time, so it's good to start the year off with some new releases. It's been awhile since we put out my Lapeitah album, so it's great to have some brand new music coming out. I can't think of a better time."
NOLA Footwork is "a mix of family and friends, with a second line vibe. My brother Reynard Henry is a snare drummer who plays with the Free Agents Brass Band, and Treme Brass band these days. My daughter Jazz Henry plays with the Pinettes (all women brass band). It's a collaborative effort with me and my daughter and brother and Uncle Benny, and some of the hottest young cats out of the brass band world. The singer is Alecia Renee. We've been doing Tremé Funktet shows with her — a great up-and-coming vocalist down here in New Orleans."
Fans can catch Henry at Tremé Funktet during Carnival. "We play Vaughan's on Thursday nights and that's been crazy. I invite anyone coming to town to come there on a Thursday night. It's a hell of a party down there during Mardi Gras season."
The new album is set to release in the spring via Louisiana Red Hot Records. Watch out for Corey Henry's Nola Footwork Festival this summer!