The image on the album cover of Grammy nominee and award-winning Eric Bibb's latest album summarizes pretty much what this review has to say. A horse is one of the most majestic creatures admired by everyone and symbolizing beauty, power and grace, inspiring people to be independent, confident and heroic. And yet humble enough to carry a person.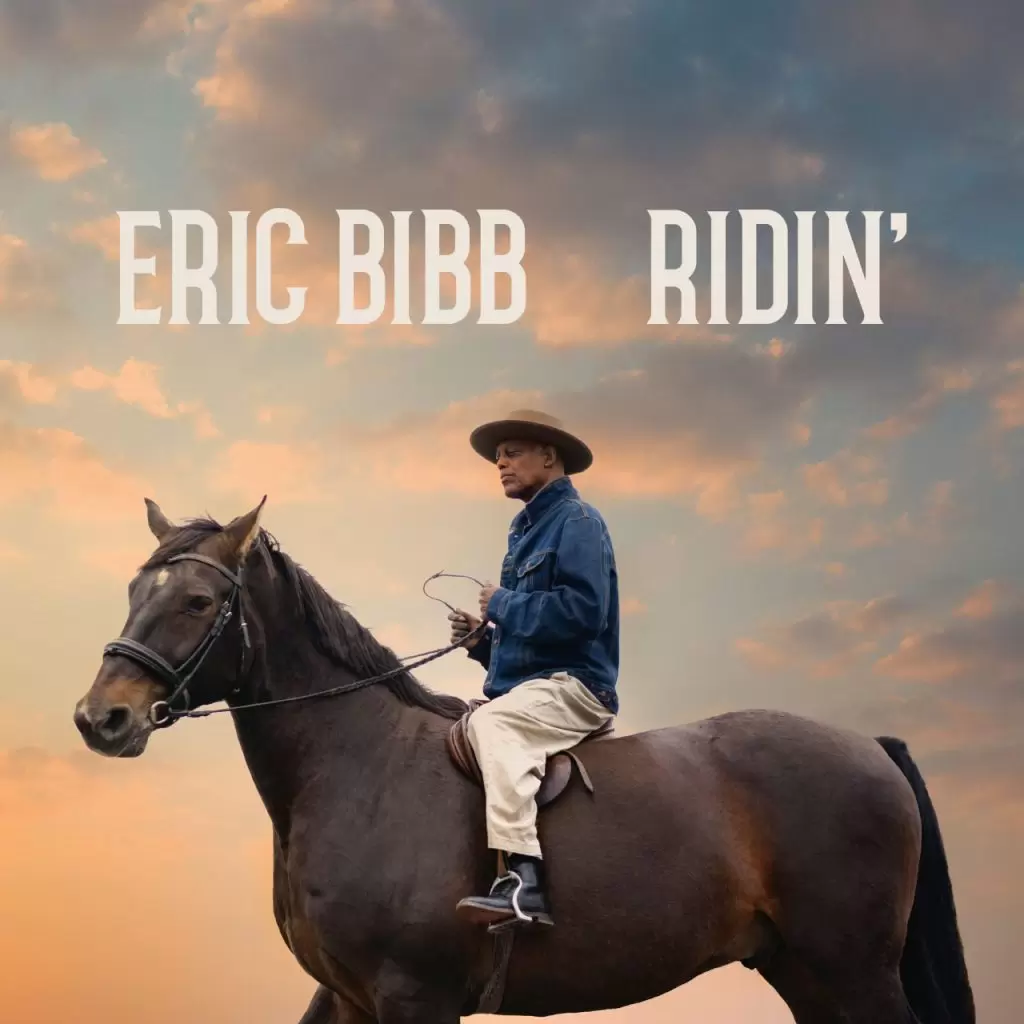 Bibb explains: "The ethos for Ridin' was hugely inspired by the oil painting by Eastman Johnson, A Ride for Liberty (1862), which depicts an African American family fleeing enslavement in the southern U.S.A. during the American Civil War. Johnson's painting embodies all the hope, determination and courage that is at the core of the African American experience and needed now throughout the world. At a time when popular political movements are attempting to delete truth from the historical record, I feel called upon to sing songs that contribute to greater understanding and much needed unity. The making of Ridin' was a labor of love. We hope you'll enjoy the journey."
With its funky banjo backing, "Family" sums up Eric's values about how to treat each other as he sets the scene with his trademark mellow vocals and intricate six-string banjo underpinned by mesmeric percussion. Communicating the strongest of messages, the ethereal background chorus features Eric's wife Ulrika, Paris Renita, Ida Sandlund and the excellent UMOJA gospel choir.
Let's open our eyes, call a spade a spade
Someone makin' money by keeping us afraid
Afraid of each other
Back in time we might have been
Brothers from a different mother
They called it a sin
I am like you
Woman born I am like you
A child of God
On the anthemic title track with its powerful social message about the struggle for freedom and civil rights, Eric sings about riding on the freedom train to Memphis where Dr. Martin Luther King was killed. Taj Mahal and Jontavious Willis join Eric on "Blues Funky Like Dat," and what an experience that must have been for the young singer and multi-instrumentalist Willis, dubbed 'the Wunderkind' by Taj and nominated for a Grammy following his sophomore album release, Spectacular Class. Taj plays some tasteful harp interpolations.
There are few events in history more poignant and disturbing than the one described in "The Ballad Of John Howard Griffin" – a white Texan journalist and novelist who had darkened his skin and travelled through the harshly segregated southern states of America in the late 1950s and early 60s. While posing as a black man, Griffin experienced recurring abuse ranging from callous indifference to systematic denial of his humanity.
In 1964, having returned from his undercover activity, as he stood by the road in Mississippi with a flat tire a group of men dragged him away from his car and beat him violently with chains before leaving him for dead. It took Griffin five months to recover from an assault triggered by having written a book about his experiences, Black Like Me, three years earlier. Bibb proves that he is the consummate storyteller on this track.
This traditional gospel blues song "500 Miles" will bring back memories of the inspirational duet between Eric and his late father Leon Bibb on Family Affair, an unforgettable nostalgic journey which soothes the soul. The pace quickens with the emotive "Tulsa Town," recounting the massacre of 1921 in the Black Wall Street area where African businesses thrived and 1200 homes were burned and 300 people kiilled. 
Bibb's defiance is evident in the words: "I'm so proud to be a survivor of that brave community / Black Wall Street will thrive again in the twenty-first century / On holy ground in Tulsa Town, in Tulsa Town.
"Onwards (Interlude)" is a finger picking and slide guitar delight. Love not hate is the key message in "Hold The Line" with American jazz guitarist Russell Malone showcasing his technical wizardry. "I Got My Own" sees the introduction of brilliant electric guitarist North African Amar Sundy, affectionately known as 'the bluesman of the desert,' who combines American and traditional French blues. "Call Me By My Name" with vocals courtesy of Canadian electric blues musician Harrison Kennedy refers to the history of one race belittling another entire race with black military personnel being disrespected by being called 'boy'. "Joybells" ring out to commemorate the victims of lynching as the names of many whose lives were cut short are recited over a haunting soundscape.
Eric Bibb's String Band's traditional spiritual, "Sinner Man" is a live performance from Wheatlands Festival and a reminder of those other magical venues such as Notodden where Eric has graced the stage across America and Europe On the atmospheric "Free," Malian musician Habib Koité chants in his native tongue and plays traditional instruments.The balladic and moving "People You Love" is sung by Bibb with warmth and panache as he reflects upon the transitory, albeit continuous nature of life and beyond. In the most fitting of finales, the instrumental "Church Bells," Eric plays an acoustic resonator 12-string lead accompanied by Swedish folk maestro Esbjorn Hazelius' sumptuous fiddle.
Beauty, power, courage and humility are all evident in this magnificent album, which is both educational with respect to black history and highly entertaining. It's a fitting tribute to the life and work of the uniquely talented troubadour Eric Bibb.
Produced, mixed and arranged by Glen Scott
Released on March 24th by Stony Plain Records