Finding your place on the blues scene requires a rich vein of history to draw on, and like many of her heroes, Skylar Rogers has lived the blues – starting with being raised in the church and told she couldn't sing because she wasn't the right fit. Skylar's life took many unexpected twists and turns before she settled once again into her own niche.
Rogers was born and raised in some of Chicago's toughest neighborhoods. She learned at an early age that music brought people together. Music and faith were primary sources of strength and inspiration for Skylar through not only the bad times, but the best of times. "I have learned that during these times, there was a song for every emotion," says Rogers. A personal journey through divorce, a life in the military, the death of a child, truck driving and homelessness, were lessons and experiences that can never be forgotten, and provide the fuel for her very personal songwriting.
After a near fatal bout of pneumonia and being diagnosed with several autoimmune diseases, she decided to live life on her own terms. She was determined not to be bound by others' expectations and this rebellious spirit is evident in all the music she makes. Moving to Memphis (2008-13) and immersing herself in the rich tapestry of Beale Street, Skylar drank from the intoxicating waters around her and began her long march to musical salvation.
She genuinely believes that "music survives the worst and celebrates the best." Rogers' soul-blues sound can be attributed to the artists who influenced her the most: Tina Turner, Koko Taylor, Billy Joel, Whitney Houston, B.B. King, and Michael Jackson. She credits listening to these and others such as AC/DC and multiple Motown artists with influencing her and molding her into the passionate singer she is today.
Rogers began touring in 2019 and has shared a stage with Ms. Zeno "The Mojo Queen," Tab Benoit, Annika Chambers, and Kevin Burt. She successfully launched her debut release, Insecurities, in 2018, and with her band, The Blue Diamonds, brings a sound that has been often described as a "cross between Tina Turner and Etta James."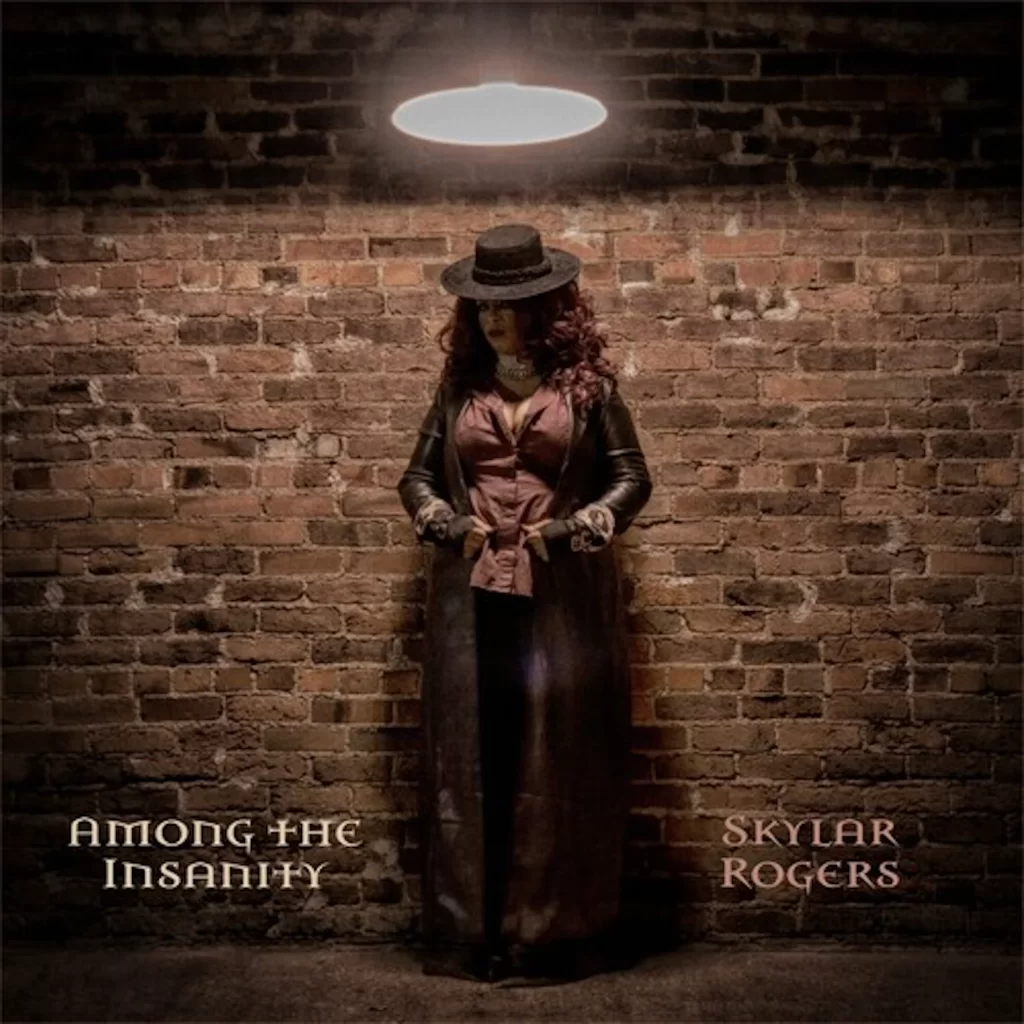 Her sophomore album, Firebreather, launched her on the blues stage to much critical acclaim. Now the powerhouse singer-songwriter is set to release her third album, Among The Insanity. Premiering exclusively is "Love In The Left Lane," an R&B song whose strong beat resonates and carries on the theme of "You want to love me / Know that I'm in control."