Blues Music Award winner, multi-instrumentalist and composer Gaye Adegbalola has long been celebrated for blues songs filled with scathing social commentary dressed in humor. Her album addressing LGBTQ issues, Gaye Without Shame, was nominated for a BMA; and her children's CD, Blues in All Flavors, won the Parents' Choice Gold Award.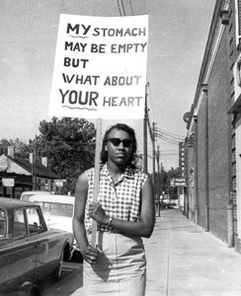 In 2019 she released The Griot (pronounced GREE – OH), which is best described as "topical blues for topical times." Gaye continues to be a mouthpiece for the marginalized, and by definition of what constitutes a storyteller, singer, musician, and oral historian, she is indeed entirely a griot.
Gaye has received the Kristen Lems "Social Change Through Music" Award at the National Women's Music Festival in 2018 and, in 2019 the "Koko Taylor Queen of the Blues Award" for preserving traditional blues from the Jus' Blues Foundation.
Along with her music recognitions she is a former Virginia State Teacher of the Year (8th grade science) and has been honored as an OUTstanding Virginian by Equality Virginia. The Library of Virginia has recognized her as one of the 2018 Virginia Women in History Honorees (along with Barbara Kingsolver, Rita Dove and others).
In the summer of 2021, Gaye Adegbalola's Freedom Songs were released as three singles. Her single "Winona," the third from Freedom Song Trilogy Vol. II, is out today via VizzTone Label Group. This follows her Black History Month release, "Lift Every Voice and Sing."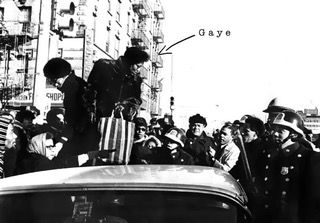 Featuring the versatile Phil Wiggins on harmonica, the song is a tribute to Mrs. Fannie Lou Hamer: a voting and women's rights activist, community organizer, and leader in the civil rights movement.
A true freedom fighter, not even beatings or bullets would silence Mrs. Hamer as she helped black Americans win voting rights in 1960s Mississippi. The jail in Winona, Mississippi is where she would receive her most vicious beating, sustaining lifelong injuries.