I recently talked with Robert Connely Farr about his most recent album and the Bentonia Blues. The album Shake It, full of songs recorded in a down home blues style, was released on October 7, 2022 to enthusiastic reviews. The guitars may be electric blues but not bluesy rock and roll. Farr hails from Bolton, Mississippi just down the road a piece from Bentonia, where there is a style of blues called – appropriately enough – the Bentonia Blues.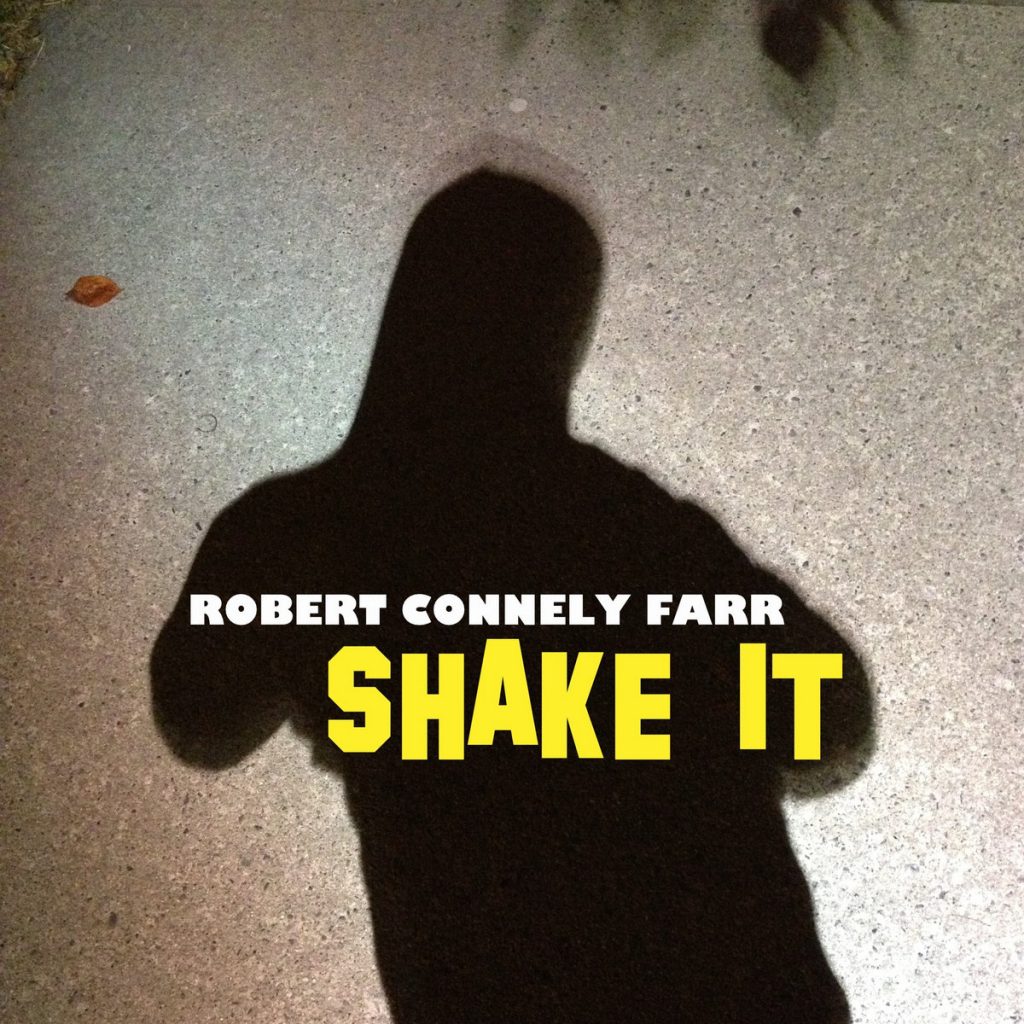 Blues aficionados will find many gems on the album ranging from Farr's self-penned "Ain't No Other Way" and "Going Down South" to covers of Charley Patton's "Screamin' and Hollerin'" and Jimmy "Duck" Holmes' "Going Away To Leave You." There is a lot of grit in these songs, and a lot of love and suffering. There is a lot of honesty and reverence also.
The Bentonia Blues is said to have originated with blues legend Henry Stuckey whose life is as mysterious as the music style he developed. Stuckey apparently learned a tuning from some black soldiers who hailed from the Caribbean. He was serving in France during World War I at the time. Returning to his home in Bentonia Stuckey taught the tunings to Jack Owens, Skip James, and most notably, to Jimmy "Duck" Holmes, proprietor of the Blue Front Café.
"I've seen the Blue Front Café my whole life," Farr told me. "I've had friends who have told me about it. But I never went there…" Until one day in 2017. Farr had to make an emergency trip home to see his father who at the time was struggling with leukemia. (His father is doing okay now.) It was during that trip home he and his father took a ride and drove through Bentonia and decided to stop in at the Café.
Holmes played a song for Farr and his dad at that first meeting.
As Farr relates it, "It was me, Jimmy, and my dad in that old juke joint. And from my heart to yours, it changed the trajectory of my music career. It rooted it in home for me."
And so it is that Robert Connely Farr has taken up the mantle of helping to keep the Bentonia Blues alive. True to the style, Farr says "I don't even keep a guitar in standard tuning any more. Every song that I do is rooted in that open Bentonia sound." Specifically, Bentonia tuning is an open minor tuning.
Farr told me, "I'm tuned down to Open C Minor – C / G / C / D* / G / C. From there I capo up into whatever other open tuning I want."
The tuning works well for Farr. It is not just the tuning that works in the songs, though. There is a reverence for the songs that comes through, one that results from a perfect marriage of words and music. The reverence is evident on the cover songs appearing on the album.
"Any of these covers," he declares, "there's a spiritual aspect to that. It's a connection to home in a way."
So it is not just the music he tries to capture on covers, it is the feeling the song evokes in him. For example, "Screamin' and Hollerin'" is not performed the way Charley Patton performed it, but the feeling is there. It is a lesson he learned from Jimmy "Duck" Holmes who became his mentor after their meeting in 2017.
"I've never been a kind of note-for-note player. I kind of like to make things my own. Jimmy was a big advocate for that. I remember one day doing a show at (the Blue Front Café) and I was trying to play a song the way Jack Owens played it. I didn't do it exactly right and after the show I went outside. Jimmy was waiting for me and I said, 'Man I messed that song up, Jimmy.'
"Jimmy pointed his finger and dug right up in my chest. He said, 'You don't play like Jack. You don't play like me. You gotta play like you gonna play!'"
Farr has been true to that advice and true to the feeling not only of the songs he covers but also to the songs he writes. The songs on Shake It are sparse lyrically. Even Patton's "Screamin' And Hollerin'" is condensed lyrically. Yet in true blues fashion the lyrics set the stage and the music drives home the essence, the spirit of the song. The survivor mentality of "Ain't No Other Way" is one example. Another example is the uplifting and hopeful nature that shines through in "Knock On Wood."
"Lefty" was the first single released from the album. If the line "Live my life, let me get high" has a survivor ring to it, that's because it does. Farr is a cancer survivor and his experience combating the disease is evident throughout the album, especially in some of the darker toned songs. He was diagnosed with cancer shortly before starting work on Shake It.
Someone else might have wallowed in self-pity over a cancer diagnosis. Someone else might have stopped writing and singing. Someone else might have just waited for the end to come. But someone else might not have had Jimmy "Duck" Holmes to remind him, "You ain't dead yet."
Robert Connely Farr is a survivor. He is very much alive. And so is his music. Full of grit. Full of honesty. Full of reverence and spirituality.