Over the past few days, thousands of Ten Years After fans across the globe have already taken delivery of the eagerly anticipated 50th anniversary edition mix of A Space In Time by renowned UK producer Chris Kimsey who was also the original recording engineer in 1971. The album was the band's most successful, reaching number 17 in Billboard 200, and has been given a brand new stereo mix using transfers from the original two-inch multi-track tapes together with modern day plug-ins.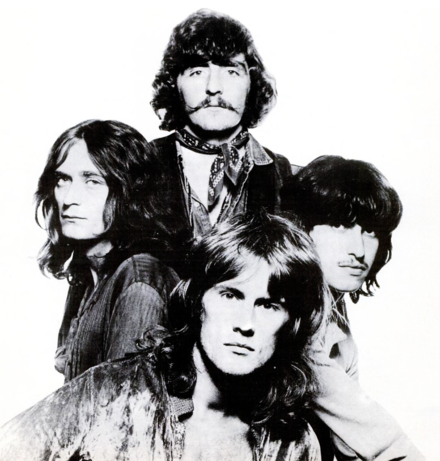 Chris sets the scene: "Finding the masters was quite a journey because, following Woodstock, Ten Years After had signed up to Columbia in America (Chrysalis Records in Europe) and I had flown to the States with multi-track safety copies as the label wanted a quadrophonic mix of the album. These copies had been stored in their New York archives and given the absence of the originals this turned out to be a stroke of luck. My drive in mixing the album was that I wanted to respect it and how we created it, not making it sound vastly different. What came out was more clarity and definition in the sound. Some of the vocal levels on the original were pushed up as I always felt that they were a bit low."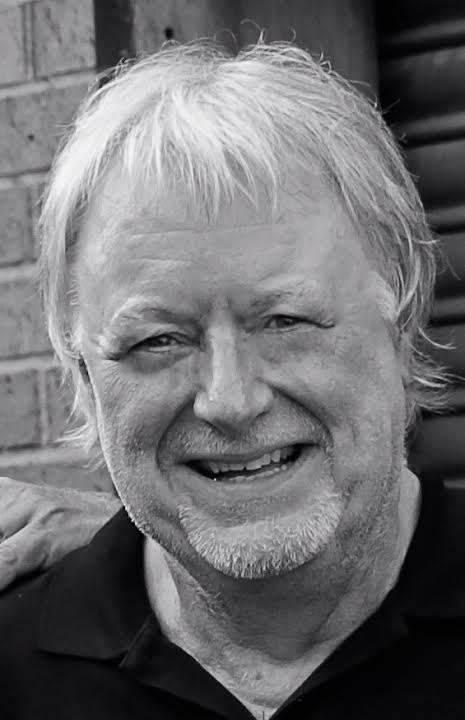 This is typical Chris Kimsey modesty; the man is a genius who has transformed what was already acclaimed as a great album into a timeless, multi-dimensional soundscape of epic proportions. This project is not just about Kimsey's technical wizardry but also more importantly his empathy and musicianship. What the listener hears in this outstanding remix are the real sounds, shades, subtleties and special effects, many of which had been diminished due to the technological limitations of half a century ago.
Each musician's unique contribution is illuminated under individual spotlights, probably for the first time. There was never any doubt about Alvin Lee's world-class credentials as a guitarist, but he regarded his singing as a necessity rather than a preference. It was a masterstroke by Chris to give enhanced prominence to Alvin's vocals, as the new mix proves they deserve far more credit than the 'average' and 'adequate' assessments so often given in the past by music critics.
Lee's vocal range and expressive intonation on this album communicate more effectively than ever before the insights and deeper meanings of his lyrics. Similarly, when each instrument is suddenly crystal clear the listeners' perceptions are heightened and every detail noticed. Alvin's tasteful and sensitive guitar riffs and solos on the album counterbalance his moniker, 'Captain Speedfingers,' a pre-1970 legacy.
Leo Lyons demonstrates, too, his phenomenal talent across a range of genres, and he is clearly the only bassist in the world who could complement and duel with a lead guitarist of such velocity and versatility. Also, while Chic Churchill's keyboard skills and Ric Lee's dynamic drumming could be seen and appreciated by audiences at live gigs, they didn't always feature as prominently in the studio. Chic proves here that he is as fluent and nimble a piano player as any of his contemporaries and Ric provides metronomic timing and precision on percussion.
The opening track, "One Of These Days," is the first indication of the change in vocals across the album, as Chris explains: "At the time of the original recording Alvin was a little bit shy of his voice and would ask me to turn the vocals down a bit so I have altered it to create a more enhanced sonic quality. When I was remixing I would hear all the bits in between the master tapes, Alvin talking to the band and making all these weird noises!" The song confirms that Alvin was an accomplished harmonica player which added to his blues credentials but which he played all too rarely.
"Here They Come" is characterized by Alvin's haunting, soaring and impressive vocal range, the delicate finale ending with a sudden flourish.
The official lead lyric video single, "I'd Love To Change The World," is described by Leo as one of the best songs Alvin wrote, Ric Lee calling it a cracking song with lyrics that still make sense today. It became a Top 20 hit in America and was also big in Europe.
Kimsey says, "I'm really grateful that I'd originally recorded the vocal effect on the Leslie. If that hadn't been on tape then it wouldn't be the same on everything else. I also loved the 'before and after' of every take of the song with Alvin larking about and telling jokes."
"Over The Hill" was the first time the band had used strings, which was Alvin's idea. The late UK producer and conductor Del Newman who had worked with Cat Stevens was the arranger. "Baby Won't You Let Me Rock 'N' Roll You" goes right back to the band's roots with Chic playing superb piano Jerry Lee Lewis style.
A country and western vibe with some ironic, perhaps even prophetic, lyrics sums up "Once There Was A Time."
Once there was a time I'd sell my brother
For a dollar when I was broke
But I'd never sell my guitar
And my strings were always sharp
'Cause if I don't have a guitar
I'll be strumming on some angel's harp'
The poignant, lyrical "Let The Sky Fall" opens with a trademark mesmeric guitar riff followed by sumptuous, understated solos and special effects at the end. The song "Hard Monkeys" is about heroin addiction and full of drama with piercing strings and high octane interpolations reflecting the drugs theme: "Got no monkey on my back / And I'm never gonna crack / Cause it's a good life / Too good to lose / But it's a hard world / With the junkie blues."
"I've Been There Too" has a catchy chorus and some funky rhythmic stick work from Ric. The jaunty jazz-infused "Uncle Jam" is a compilation from three different jams which showcases all four musicians' improvisation skills and synchronicity.
Chris Kimsey and Alvin's daughter Jasmin have the final words:
"Alvin gave me free rein to experiment with sound. This was great fun but also a huge challenge to recreate now. If it had been mixed by anyone else now I would have felt sorry for them! Everything was recorded well, but it was the bigger picture afterwards that was exciting."
And Jasmin: "A Space In Time was a fantastic album and my all time favorite. It's got some great tunes like "Hard Monkeys", a wonderful song and so timeless. I can listen to it today and it still sounds relevant. "I'd Love To Change The World" is still going strong and on the back of that we've had quite a few requests to use the original version of the song in films."
THIS ALBUM IS DEDICATED TO ALVIN LEE
All songs written by Alvin Lee except "Uncle Jam" by Alvin, Chick, Leo and Ric
Available on 2-CDs and 2-LP Half-Speed Master 180g heavyweight black vinyl. The second disc/record in this set features the original 1971 mix of the album. Both have been mastered and cut at half-speed by Miles Showell at Abbey Road Studios.
For the Blu-ray, this has been done as a full 12 channel ATMOS mix as well as 5.1 new stereo, original stereo mix and the 1973 Quad mix by Kurt Martinez. Currently, the Blu-ray is only available through Superdeluxeedition.com. It will also be available digitally as an ATMOS mix on Apple and Tidal.
Stereo mix by Chris Kimsey
Atmos Mix by Kurt Martinez
Fans can buy this in the majority of large American retailers, Chrysalis Records' distributor AMPED has national coverage. It will also be available in all online outlets. There is a clear vinyl US Indie exclusive variant on this one that will be distributed to independent record stores.
Released on March 17, 2023, via Chrysalis Records.