Genius almost always comes with a price, and Lurrie Bell has paid that price many times over in his lifetime. The son of Chicago blues harp player Carey Bell, 64-year-old Lurrie has recorded 15 albums in 39 years, seven of them with Delmark Records. His guitar playing has been uniquely his own while maintaining the heritage of such post-war Chicago icons as Hubert Sumlin, Buddy Guy, Otis Rush and Eddie C. Campbell.
The price he's paid is the loss of his wife at a young age, addictions that have left him dysfunctional at times, diabetes, poverty, homelessness… I recently got to interview him and witness one of his now rare appearances outside of Chicago. He is currently living in an assisted living facility that monitors his meds, and he's recently done some on-off out of town gigs with the almost overpowering harp player Jason Ricci, plus bass player Paul Loranger and drummer Kurt Kalker from Anthony Geraci's band.
Probably because they were not familiar with his repertoire, their set in Albany, New York consisted almost entirely of blues standards including Eddie Floyd's "Five Long Years," the Muddy Waters signature number "I Got My Mojo Working," and the inevitable "Sweet Home Chicago." Ricci was over the top, almost burying Lurrie. Loranger was the ideal support musician, and Lurrie ran through two sets like he could do them in his sleep, which he probably could. But he didn't, which made me long to see him in a South Side club with a band that knows his stuff.
And what stuff it is.
At age 17 Lurrie Bell was playing on stage with Willie Dixon's Chicago Blues All-Stars and co-founded a band called Sons of Blues with Billy Branch and Freddie Dixon, son of Willie Dixon who wrote many of Howlin' Wolf's and Muddy Waters' greatest songs.
At 18 he toured on bass guitar with Queen of The Blues Koko Taylor.
Around the same time, he played bass for a legendary album King of the Jungle with Eddie C. Campbell, himself woefully under-recognized but easily as talented as the most popular practitioners of the Chicago sound, Howlin' Wolf and Muddy Waters. "Eddie C. Campbell was one of the greatest blues guitar players out here, man," says Lurrie today. "He was amazing, man. I worked with him for a good while, a long time. I learned so much by working with Eddie C. Campbell. He always was one of my favorite blues players."
Beginning in his 30s Lurrie recorded seven records considered to be gold standards for Delmark, Chicago blues' hometown label. Delmark was the perfect label for Lurrie in that its founder, the late Bob Koester, made it his life's work to capture lightning in a bottle – recording artists as they sounded in the West and South Side clubs of Chicago as opposed to labels like VeeJay and Chess. The latter employed Willie Dixon to "produce" studio records the way rock and roll labels did in the '50s. Buddy Guy has told me that for Dixon to take co-writing credit on songs he barely tweaked was tantamount to thrusting his hand too far into the cookie jar.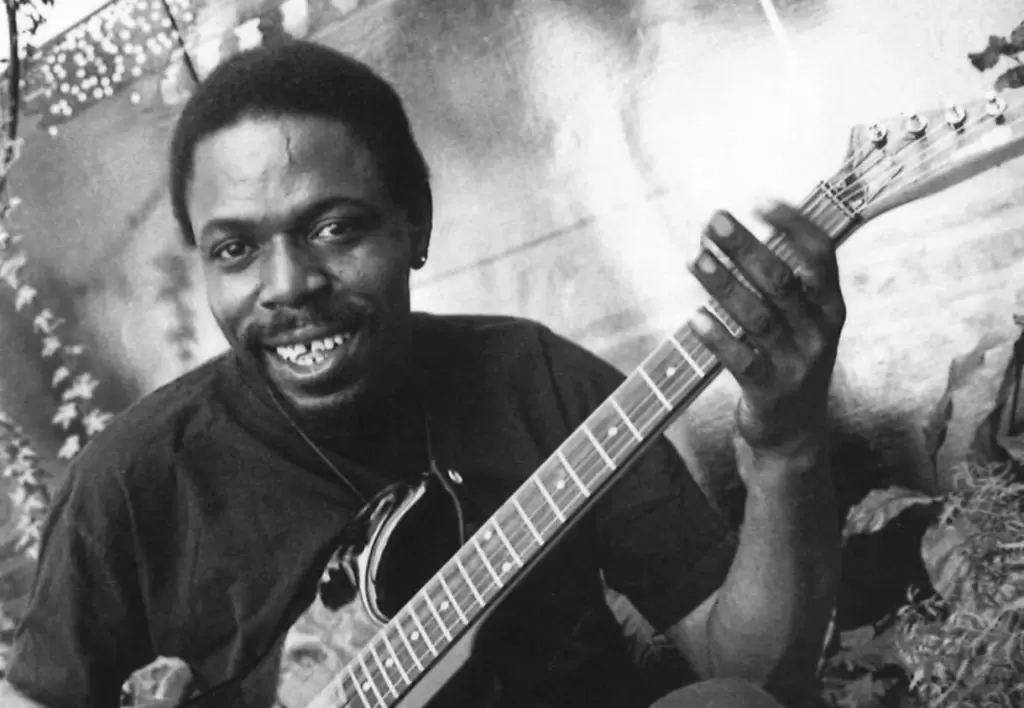 Lurrie currently has an album in the can of Freddie King standards he recorded with King's brother on bass. That album is looking for a label. Lurrie's manager Amberly Stokes on a gofundme page describes the new album: "Lurrie recorded She's a Burglar in Hollywood at Killion Sound Studios featuring ORGŌNE with special guests Steve Ferrone and Benny Turner, and with cover art by Tony Fitzpatrick. This innovative musical exploration pays homage to one of Lurrie's blues heroes, Freddie King, while showcasing a never-before-seen side of Lurrie's creative genius. Although She's A Burglar has already been recorded, mixed, and mastered, we need help funding the masters, licensing, production and promotions."
Why that album isn't on Delmark begs a question.
"We miss Lurrie Bell, and we'd love to have Lurrie do another record," says Julia Miller, the new CEO of the label. "We've reached out, and we tried to communicate with Lurrie, and we would continue to. We would like to. We could help him. In addition to the promotion and all that, we could help him, and we would welcome him."
Delmark has always been historically accurate in documenting their artists' music as it sounds in live concert without "the middleman." This can be problematic for an artist like Lurrie Bell who at 64 years old is a dynamic juggernaut as a performer with an impressive discography but barely subsisting on the money he makes in music.
"Don't make us feel like this is a concert. This is a party," harp player Jason Ricci admonished the sold-out crowd of die-hard blues fans at the Albany show. He, the backup band from Boston, and headliner Lurrie Bell spent the next three hours proving just that.
Ricci opened the first set with an original "Don't Badger The Witness" he wrote and Mike Zito covered, before leaning into the wind with an over-the-top rendition of the Louis Armstrong standard "St. James Infirmary" that set the bar height for the evening.
Lurrie then came on stage grinning like his face was going to break. Backstage before the show he greeted me with a boisterous shout of "HEY," signaling that he was ready to show Albany that he was the reigning Windy City master blaster.
Wearing a grey suit, a fedora, burnt orange sneakers and a wedding ring, he retained a buttoned-down demeanor and absolute mastery of his Gibson guitar on a repertoire of vintage chestnuts, many of which have been performed in West and South Side night clubs going back 70 years or more. He was so intense in his playing on two Gibson guitars that he broke strings three different times in the second set.
In an email sent after the show, bass player Paul Loranger wrote: "I'm a big fan of Lurrie, and now that he's cleaned up and been that way for a bit I think good things will happen for him. Jason feels the same way. Jason of course will continue to perform with his own band and with the organ trio he does, but will be on whatever shows Lurrie does that doesn't conflict with his schedule. The Linda (in Albany) was only our third show and we're looking at how we can improve the show. Lurrie has the album of Freddie King songs he'll put out. The next one will be more traditional Chicago blues."
Lurrie currently lives in Oak Park Arms, a retirement facility where the nurses manage his condition. "I always loved Oak Park, but I never imagined I'd live out here. What happened was my manager figured it would be a better environment and better surroundings for me being a musician traveling out here where I could meet some good folks. It was a good thing as far as my health is concerned. They got nursing folks that help you with health issues. I have diabetes and they help me a lot. I take insulin. I've had diabetes for 20 years. I'm still around. I have some good numbers, being here with my people that help me with my sugar."
Lurrie was voted Most Outstanding Guitar Player in the 2007 Living Blues Magazine's Critic's Poll, and in 2008 and 2012 he was named the magazine's Male Blues Artist of the Year. Lurrie played a concert in Kyiv in Ukraine before the Russian attack. Last year he traveled to Romania for the Transylvania Music Fest and Canada for the Calgary International Music Fest.
He obviously enjoyed his show in Albany with Jason and the boys from Boston, but when asked who he enjoyed playing with the most, his answer was unequivocal. "My father?"