Regarding music that helped break down racial barriers and paved the way for the '60s, Joe Castro once wrote in an op-ed for ABS, "the beauty of early rock-n-roll lies in the synergy and cross-pollination of different musical styles and cultures – the twang of country music mixed with that rhythm and blues boogie, combined with the passionate fire of gospel music and the soulful harmonies of doo-wop."
That's the intrinsic beauty of Mighty Joe Castro and the Gravamen's rockabilly revivalist music, too. But for every classic jangle and chime, a stack of effects pedals. For every boogie beat, lyrics as poetry. "We're taking that classic 1957 Chevy and putting a hybrid electric engine in it."
Marking a sonic departure from the swing dance floor to a more bucolic scene, today sees the premiere of "Embers In The Ash," what Castro calls "a post-Covid lullaby for loved ones who power through even when the chips are down," and the first single of a new album in the works.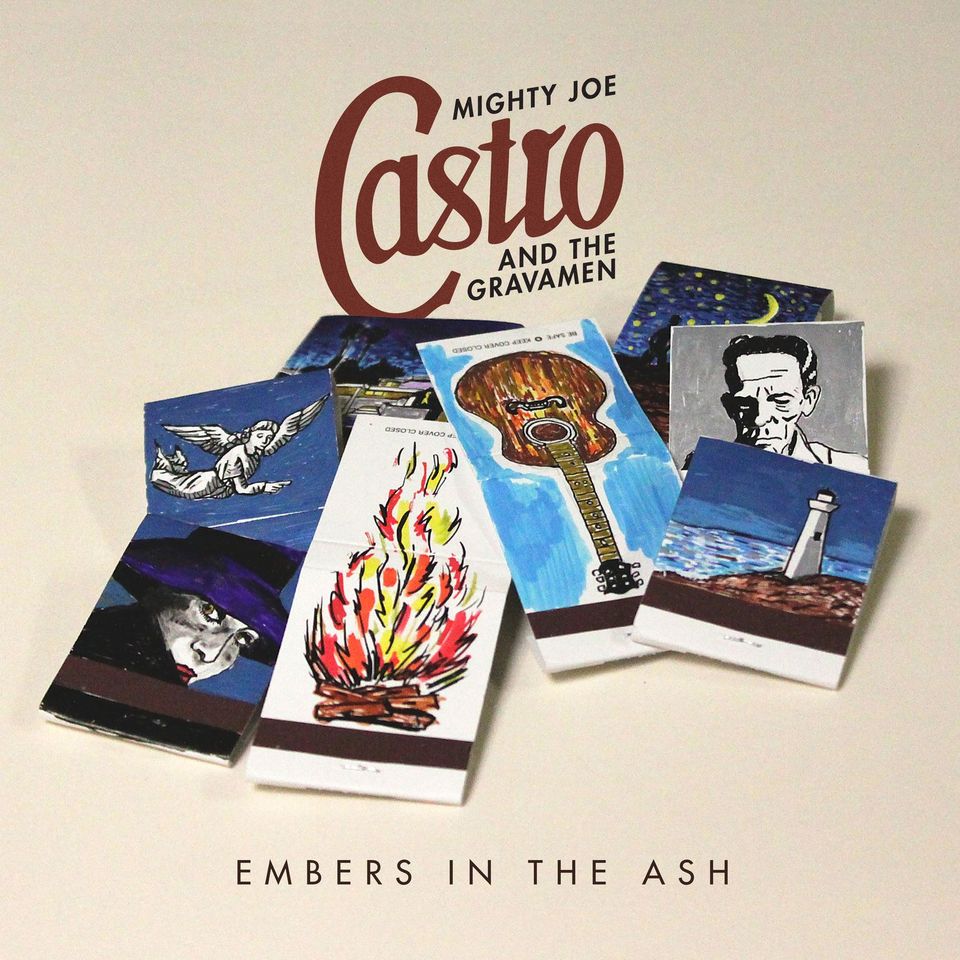 "Like a sailor adrift afar / Returning home uses the stars / If there is no land in sight / Use these embers in the ash tonight." Set to countrified electric guitar and wistful accordion, Castro sings with all the elegance and clarity of Townes Van Zandt. "There's only one way of knowing…" To live is to fly. 
Track credits:
MIGHTY JOE CASTRO: vocals, acoustic guitar
DALLAS: drums
MIKE STINGLE: electric guitar
IAN VOS: upright bass
JULIA ALFRED: accordion
Editor's note: Joe Castro is also an accomplished collage artist and graphic designer. His work has been shown in galleries and art spaces across the United States, Canada and Europe and featured in numerous books and magazines including The Age of Collage (Gestalten),Glamour, GQ Style, Arkitip and The Baffler.
Listen to the band's 2020 tour-de-force album Come on Angels! here.
Connect with Mighty Joe Castro and the Gravamen: