On the plains of North Dakota, USA nestled between the tall grass and the open prairie sky sits a recording studio. The sound of overdriven guitars with dueling lead harmonies and classic rock undertones rips through the air followed by vocals that reach you with a deep resonation in your soul. This type of music, uncharacteristic of the area, is akin to a sound of decades past. And Jennifer Lyn & The Groove Revival are determined to share their spin on this style of music with the world.
A woman who clearly has a soul set ablaze like a person baptized in the river of rock 'n' roll, Lyn was a child heavily influenced by the sounds heard while spinning her parents' vinyl, and that influence led her to capture various genres on this release such as rock, blues, R&B, and a dash of roots music.
Jennifer Lyn & The Groove Revival's latest project, Gypsy Soul, features music steeped in the blues. Gypsy Soul creates a perfect, blues-based pairing as a follow-up to the band's Independent Blues Music Award nominated "Best Blues Rock Album" Nothing Holding Me Down.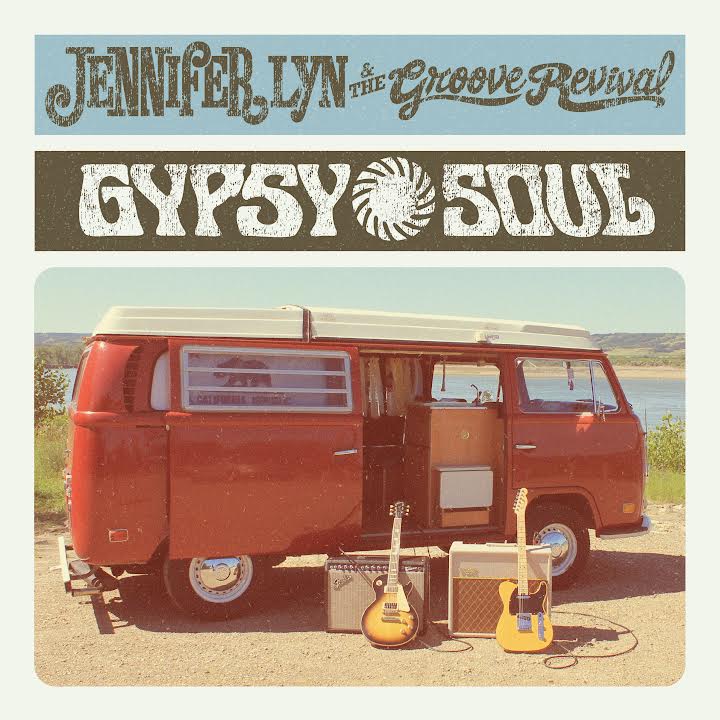 Mixing classic rock undertones, the songwriting vibe of the '70s, wanderlust, and plenty of reverb-drenched guitar solos with dual guitar moments, the band's new studio album is set to deliver that old-school sound.
Gypsy Soul features a diverse pallet of influences capturing various genres on this release such as rock, blues, R&B, and a dash of funky undertones. This album is reminiscent of 60s and 70s vibe music melted into a pot of contemporary blues-rock. Written and produced by Jennifer Lyn and bandmate Richard Torrance, Gypsy Soul showcases the pair's compositional and lyrical progression as a writing team.
Lyn and Torrance are joined by Jim Anderson (drums), Chris Addison (bass), and Barb Jiskra (keys). The diverse background of each musician created a divergence of individual styles that complement the overall texture of the music.
Premiering exclusively on ABS is the video for "Going Round in Circles," on which Lyn's vocals shine through. She tells us, "This song is the blues ballad on the album soaked in soul and paired with a dynamic lead guitar delivery by bandmate Torrance."