April 15th, 1965 will be etched in the minds of the students who attended what must have been one of the greatest acoustic blues gigs in 20th century American music history. Oberlin College is the second oldest continuously operating co-educational institute of higher learning in the world and nearly two centuries ago it became one of the first colleges in the States to admit African-Americans.
This context provides the perfect setting for two undisputed blues legends of their generation, both of whom had been 'the lost kings' dragged from their 1930s obscurity. Hundreds of young college students and blues lovers packed the main lounge of Wilder Hall, each paying one dollar at the door.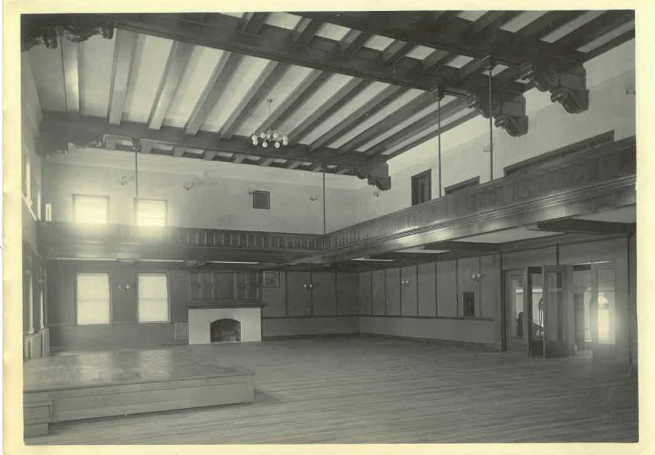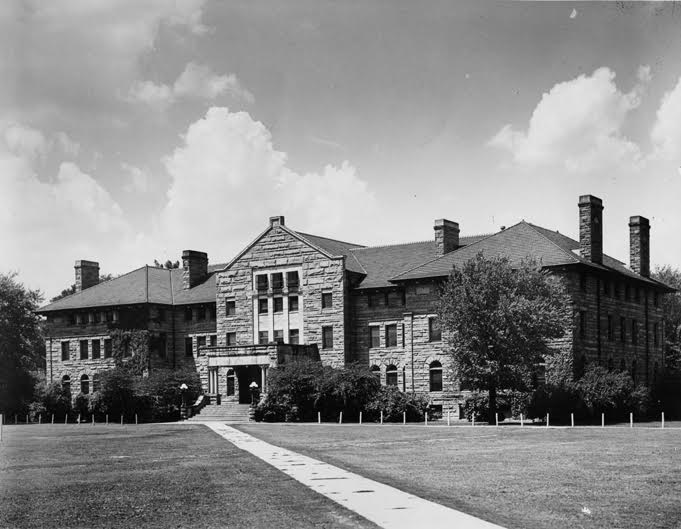 This brilliant performance consisted of two sets each by Mississippi John Hurt and Son House, parts of the former having been released on Hurt's live album Shake That Thing (Blue Moon Records). Son House had also appeared solo at Oberlin the previous year, his set released on Blue Moon Records entitled In Concert and re-released as Live at Oberlin College, April 15th 1965 by Rock Beat Records although the college archivist confirms that Son's only appearance that year was 13th November 1965.
Whatever the respective recording dates, the fact remains that the duo's tales of checkered lives, their unique vocal deliveries and inspirational guitar playing would have captivated the audience.
The unidentified person who recorded John Hurt's session live to tape with astonishing clarity describes the scene as follows:
"As brilliant as Son was, no one in the audience could have been prepared for what was to come. Mississippi John, who had been sitting in the balcony enraptured by Son's performance, came to the stage through the audience and within minutes had the packed room as one single being, I have never seen any entertainer in any field radiate the warmth, humanity and love that this great man willingly gave to an audience young enough to be his grandchildren.
"His singing and guitar playing were never less than brilliant and his beautiful conversation between songs to the audience made each person feel as though he was speaking intimately and only to him or her alone. At the finish of the second set, awed silence rose to thunderous applause which lasted complete with standing ovation for a full five minutes. Hurt returned to perform several more numbers and attempted to leave once more but the audience would not have it. With tears of joy in his eyes he returned once again for several more numbers. After many years of being forgotten, all the love and adulation and respect John Hurt should have had for so long were at last his and the cup runneth over."
Tragically, six months after his appearance at Oberlin, John died at the age of 74. His first recordings had been in the 1920s and most of the songs on this album and at the concert Mississippi John heard or wrote in his hometown of Avalon as a child and young man such as "Candy Man" and "Make Me A Pallet On Your Floor". They didn't sell in large numbers and John never expected to have a full time music career, he was content to be a hired hand, living on a farm and playing for friends. He might have lived and died anonymously if it had not been for the folk music revival of the late 1950s and early 60s. John's fingerpicking country blues style, gentle vocals and uncomplicated reflective lyricism would at last gain him the recognition he deserved.
Son House followed a similar career path to Mississippi John Hurt having first come to prominence in 1930 when his first 78 rpm recordings were issued, in his case by Paramount. He was born and raised in the Delta region of the Mississippi and his masterful and innovative slide guitar work influenced other great singers from the region including his contemporaries Robert Johnson and Muddy Waters.
Son stopped performing in the late 1940s with the advent of electric blues bands. It wasn't until 1960 that Al Wilson from Canned Heat tracked Son down in New York and persuaded him to perform once again. A new generation had started to tune into classic delta blues, Son earning the moniker 'Father Of The Blues'. In Concert and Live At Oberlin College include extended versions of "It's So Hard," "Preachin' The Blues," and "Change Your Mind" – his raw, highly emotive vocals and stunning slide guitar work interspersed with candid anecdotes.
Lyrics for "Baby What's Wrong With You" (J Hurt) from Shake That Thing Album:
Oh, baby
Tell me, baby
Tell me, baby
Honey what's wrong with you?
You don't love me, baby
You don't love me, baby
You don't love me, baby
Honey, like you used to do
Oh baby, oh baby
Tell me, baby
Honey, what's wrong with you?
Who, who baby
Who been here, baby
Who been here, baby
Honey, since I been gone?
Somebody, babe
Somebody, baby
Somebody been fishin' in my pond
Caught all my perches
Caught all my perches
Caught all my perches
And now they's gone
Oh, baby
Tell me, baby
Tell me, baby
Honey, what's wrong with you?
Who, who, baby?
Who, who, baby?
Tell me baby, who's been jiving' you?
Who's never told you
Who's never told you, baby
Who's never told you
Didn't I tell you true?
Asked you this morning
Asked you this morning, baby
Asked you this morning
Please, bake me some bread
You told me
You told me, baby
Said, Johnny, I'd rather see you dead
Oh, baby
Tell me, baby
Tell me, baby
What's wrong with you