Dark Horse Records is proud to share an official music video for Leon Russell's "A Song For You." The pensive, minimalist version of the track is from the recently released compilation Signature Songs. The video was directed by Spencer Ramsey with footage taken from the Leon Russell archive.
Signature Songs, is an intimate greatest hits collection of solo piano and vocal recordings, by legendary musician, composer, and performer Leon Russell. Originally released in 2001 and long out-of-print, Signature Songs is now available on CD, digital download, and pressed for the very first time. All formats available here.
Signature Songs includes stripped-down and unique takes on songs from across Russell's remarkable canon, from the GRAMMY® Hall of Fame classic, "A Song For You," to his own classic hits, "Tight Rope," "Stranger In A Strange Land," "The Masquerade" and "Lady Blue."
With its powerful performances and intimate song reinventions, Signature Songs stands as an ideal entry point and vivid reminder of Leon Russell's one-of-a-kind musical genius. His career is like a roadmap of American music, though his mark can also be found on the work of British rock royalty like The Beatles, The Rolling Stones, and Elton John, the latter of whom later inducted him into the Rock and Roll Hall of Fame in 2011.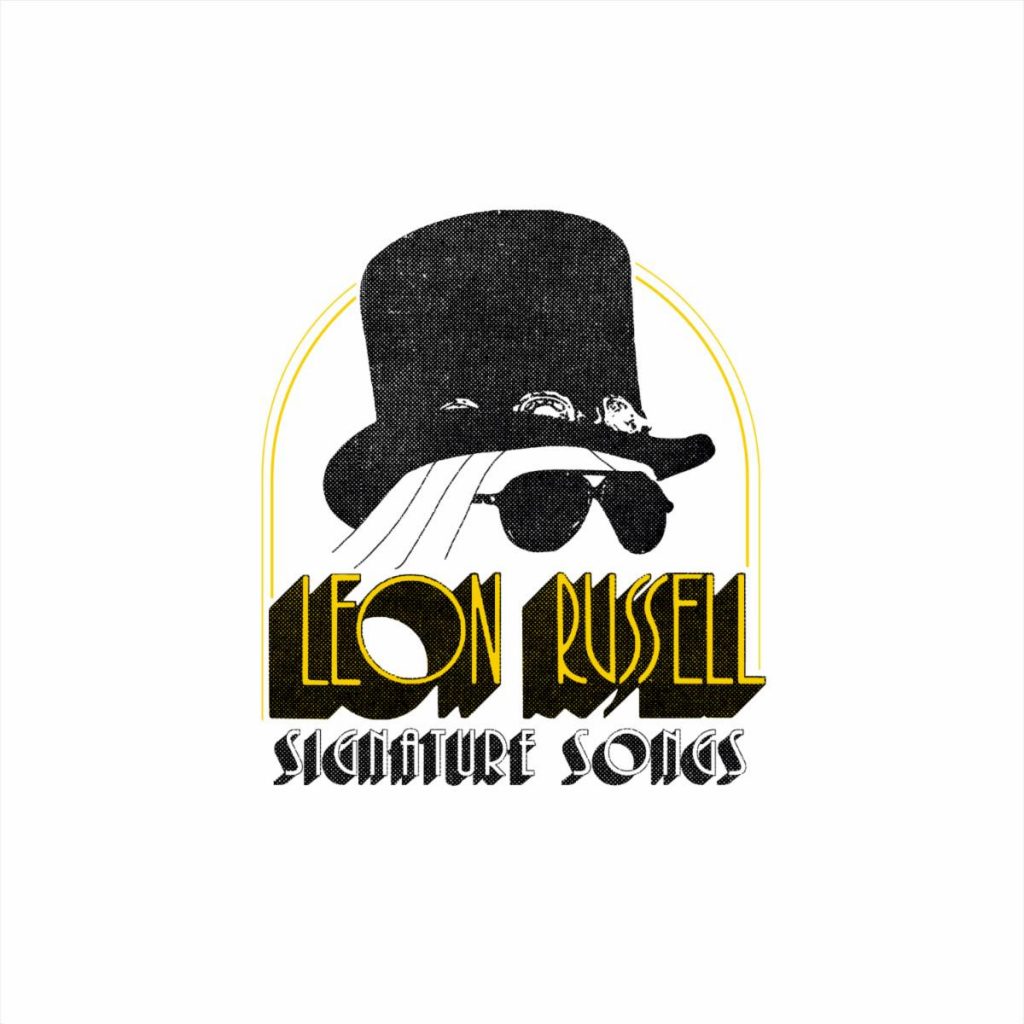 A genre-defying, multi-talented artist whose wildly diverse body of work has affirmed him as a truly mythical figure, Russell's long friendship with Dark Horse Records founder George Harrison is well documented, including his profound contribution to 1971's landmark Concert for Bangladesh.
Known as "The Master of Space and Time," Russell appeared on over four hundred albums during his storied 50-year career, spanning his own one-of-a-kind solo work to collaborations with such giants as Elton John (who declared him to be his "biggest influence as a piano player, a singer and a songwriter"), Frank Sinatra, Bob Dylan, The Beach Boys, Phil Spector, Eric Clapton, Delaney and Bonnie, Willie Nelson, Rita Coolidge, Dave Mason, Freddie King, J.J. Cale, Bob Marley, Peter Tosh, Tom Petty and the Heartbreakers, Bonnie Raitt, and countless others.
Inducted into both the Rock and Roll Hall of Fame and the Songwriters' Hall of Fame in 2011, Russell was as creative on stage as in the studio, filling stadiums on solo tours as well as serving as organizer/performer of Joe Cocker's revolutionary "Mad Dogs and Englishmen" tour.
A committed proponent of cultural diversity, Russell spent his 2x GRAMMY® Award-winning career assembling wildly diverse bands and performances, pushing musical and social barriers. The Master of Space and Time now stands tall as one of the most important music makers of the 20th century, a momentous and unique artist whose impact is still felt today throughout rock 'n' roll, Americana, and beyond.