This is a true story of desire, despair, hope and homicide from the annals of black American blues history. Set in the rust belt of Ohio over half a century ago, the main characters are: the late Fred 'Dave' Davis a forgotten bluesman; Howard Husock, the father of the contemporary popular soul and blues performer Eli Paperboy Reed; and Fred's former bandmate from Dave and The Blues Express, 'King Of The Harmonica' Marvin Braxton.
The story does not have a happy ending as the Kansas City-born, Cleveland-raised blues singer, songwriter and guitarist was murdered during an armed robbery in a liquor store parking lot in 1988 at the age of 49. However, thanks to Howard and Eli, Fred's previously unmarked grave now has both a sign and, more importantly, an identity.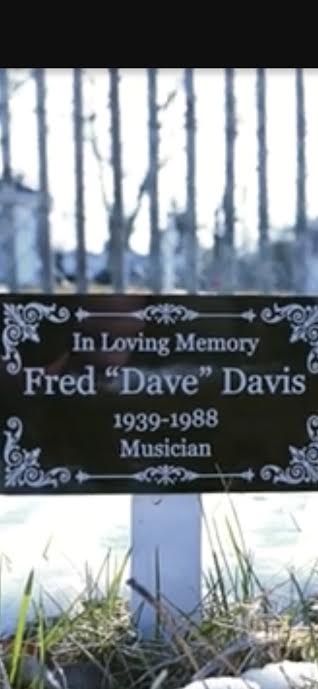 It took 50 years for the posthumous album to be released because Eli is now a successful musician in his own right and has the profile to spread the word about Fred who has been a significant influence.
Eli explains:
The rough and ready jump blues "Wine Hop" with its fast intricate guitar solos, like the whole album, is inspirational down-home authentic blues at its very best. "Come on, everybody / Let's go to the wine hop / Yeah, son / Come on, everybody / Let's go to the wine hop/ We don't care what they say / We're going to dance at this hop.' Charles Brown's slow-burning "Drifting Blues" was one of the biggest blues hits of the 1940s, and boy does Fred do it justice with his smooth and soulful vocal tones. The instrumental "Express Train" races down the track at rapid pace courtesy of some nimble piano keys.
Neat guitar picking opens the acoustic "Midnight Is Falling" which highlights Fred's credentials as a powerful solo performer, his vocal range stretched to the limit on the high notes reminiscent of J. B. Lenoir. "Piano Boogie" is another instrumental which does exactly what it says on the title with expression and fluency. Although the vocals are slightly less audible on "Time When You Say You Love Me," the song shuffles along effortlessly. Next up is an electric version of "Midnight Is Falling," Fred's guitar sound reminiscent of early T-Bone Walker.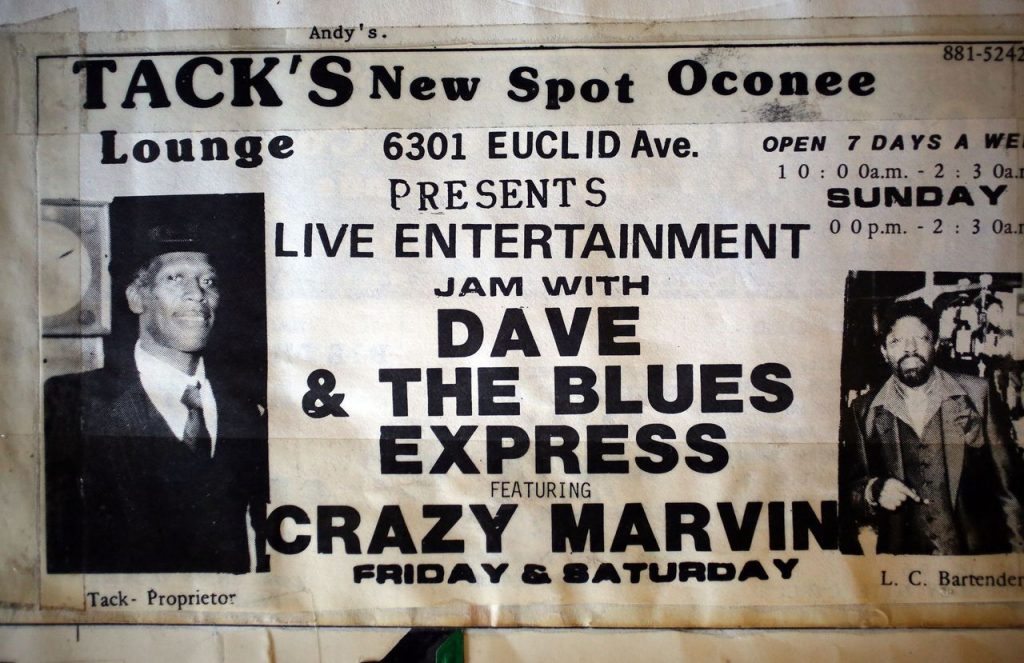 Fred's versatility is evident on "Euclid Avenue" with its alternate guitar and piano solos overlaying some exuberant percussion. The second of only two covers, Eddie Boyd's blues standard "Five Long Years," has a cool vibe with its soothing mesmeric background keys and solos. An acoustic version of "Wine Hop" will cement this song as trademark Davis for many years to come. "Tell Me Pretty Baby" provides a glorious finale sung in a relaxed, conversational style, the last gem unearthed.
Without Howard and Eli, the world might have never known about Fred Davis who can now rest in peace alongside the other great bluesmen of the 20th century. It is appropriate therefore to end with Eli Paperboy Reed singing "Working Class Blues" and to reflect on Fred's legacy.
Eli Paperboy Reed – "Working Man Blues" Live at the Creamery Studio, Greenpoint, Brooklyn NY.
Featuring: J.B. Flatt – Organ
Michael Montgomery – Bass
Noah Rubin – Drums
Julia Haltigan and Kendra Morris – Background vocals
Read the full story of The Fred Davis Blues by Howard Husock here.
Cleveland Blues is available on Spotify and other music streams as a digital release now. It will be available on vinyl from April 22, Record Store Day.
Produced by Eli Paperboy Reed
Re-mastered by Colemine Records