The Renasant Convention Center was packed with blues musicians, fans, and music-world luminaries on May 11th, anxious to see who would be the winners at the 44th Annual Blues Music Awards. Besides awarding honors in 25 categories, the BMAs, as is its tradition, featured performances from many nominees, with the gala ending in a jubilant all-star jam.
The evening's top award winners were Buddy Guy, Albert Castiglia, John Németh, each earning two BMAs. Buddy Guy's The Blues Don't Lie picked up Album of the Year and Contemporary Blues Album. Albert Castiglia won Blues Rock Album as well as Blues Rock Artist, and John Németh's May be the Last Time nabbed Traditional Blues Album; Németh was also awarded instrumentalist Harmonica. 
For the 4th consecutive year, Christone "Kingfish" Ingram – took home Contemporary Blues Male Artist. Holding on to their BMA crowns for two consecutive years were Tommy Castro – B.B. King Entertainer of the Year; Albert Castiglia – Blues Rock Artist; Danielle Nicole – Instrumentalist Bass, Curtis Salgado – Soul Blues Male Artist and Sue Foley – Traditional Blues Female Artist (Koko Taylor Award.
Reclaiming their BMA crowns were: Ruthie Foster – Contemporary Blues Female, Kenny "Beedy Eyes" Smith – Instrumentalist Drums, Deanna Bogart – Instrumentalist Horn, Anthony Geraci – Instrumentalist Piano (Pinetop Perkins Piano Player), John Primer – Traditional Blues Male Artist, Doug Macleod – Acoustic Artist, Tedeschi Trucks – Band of the Year, Albert Castiglia Blues Rock Album and Tom Hambridge – Song of the Year.
BMA Veterans winning for the first time in a new category were: Charlie Musselwhite, Mississippi Son – Acoustic Album, Sugaray Rayford, In Too Deep – Soul Blues Album, Shemekia Copeland – Instrumentalist Vocals, John Nemeth, May be the Last Time – Traditional Blues Album and Instrumentalist Harmonica.
Joining Club BMA for the first time were Laura Chavez – Instrumentalist Guitar, Thornetta Davis – Soul Blues Female, and Dylan Triplett, Who is He? – Best Emerging Artist Album.
All photos by Laura Carbone: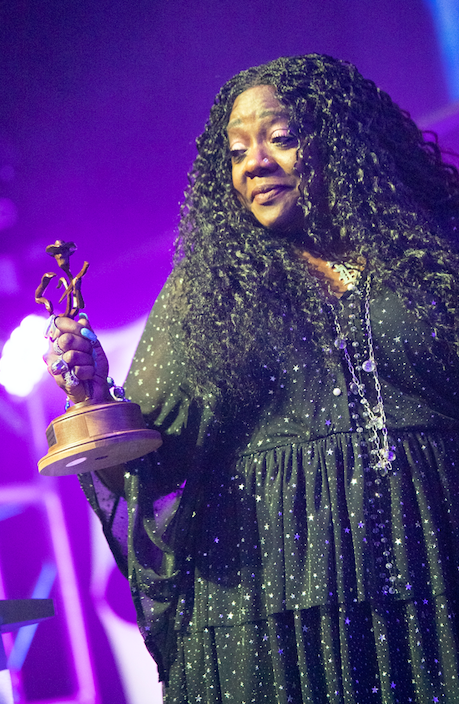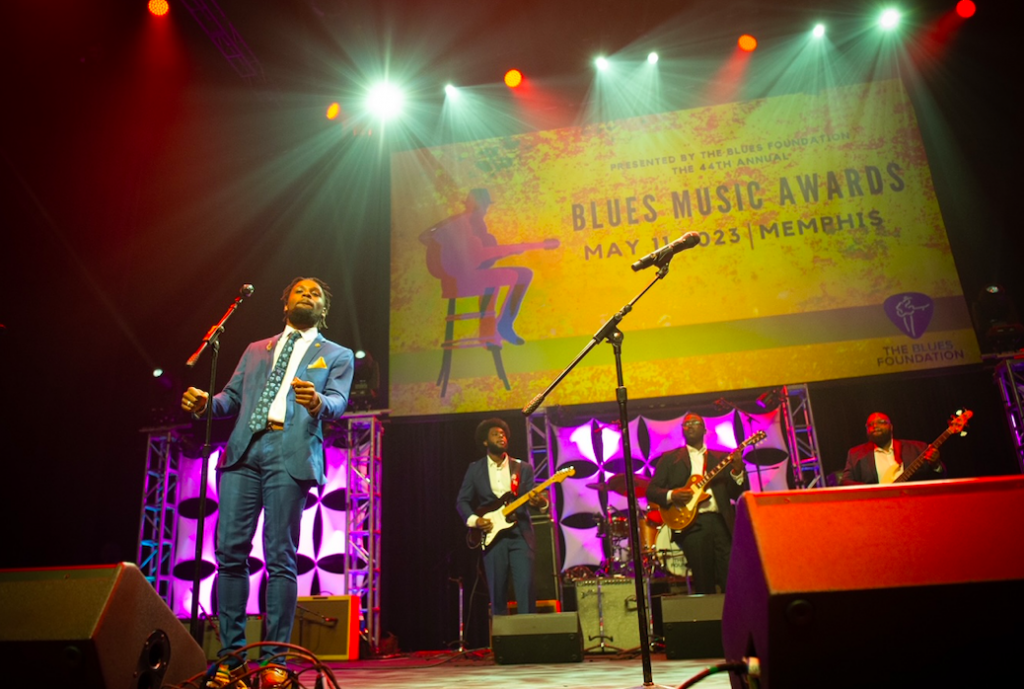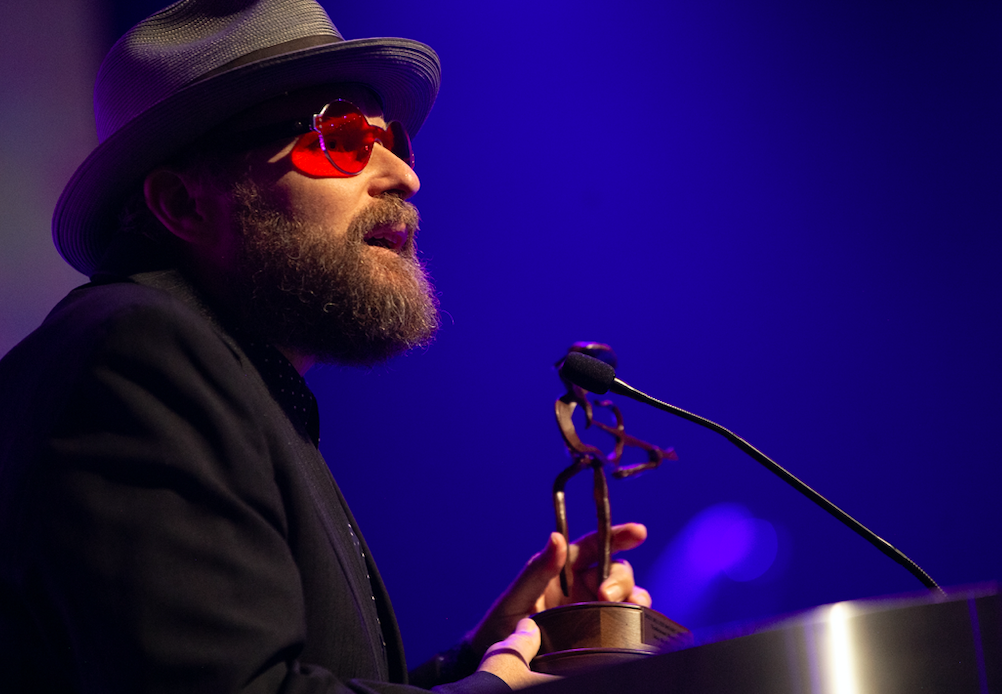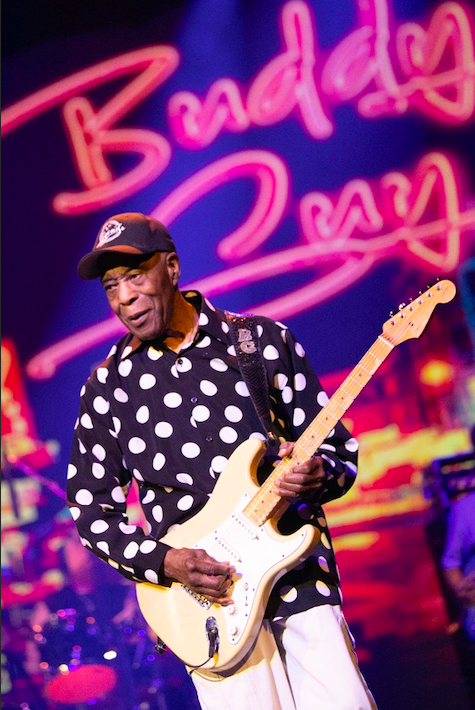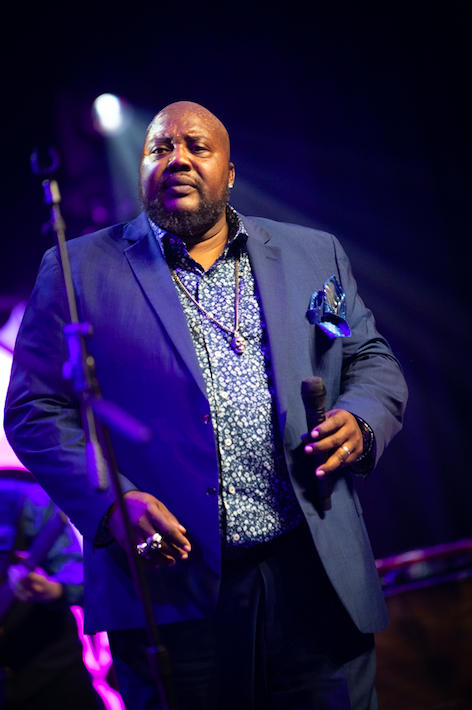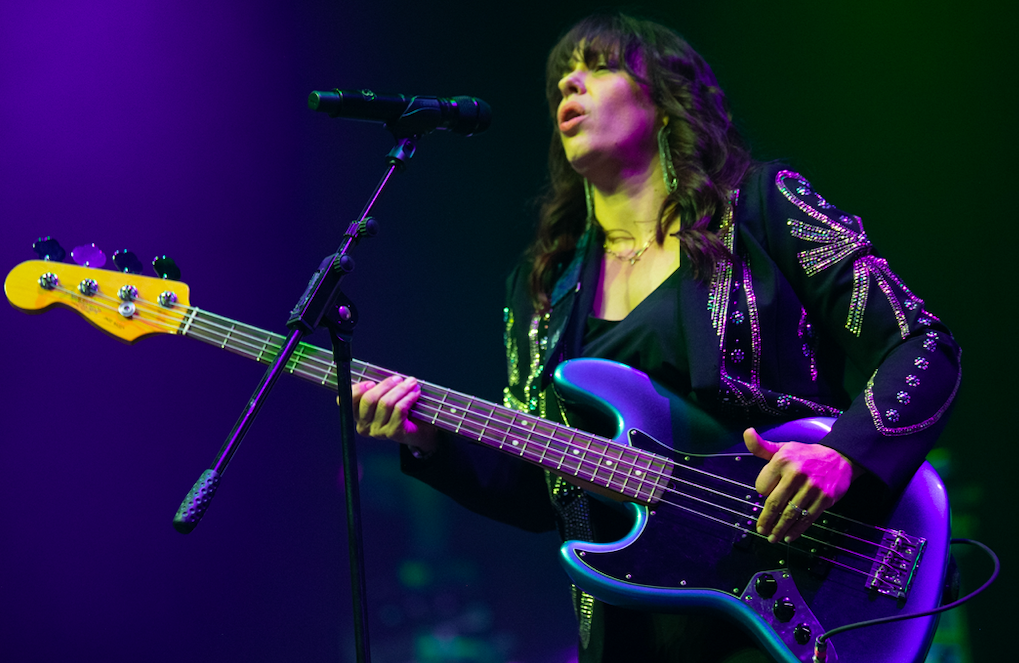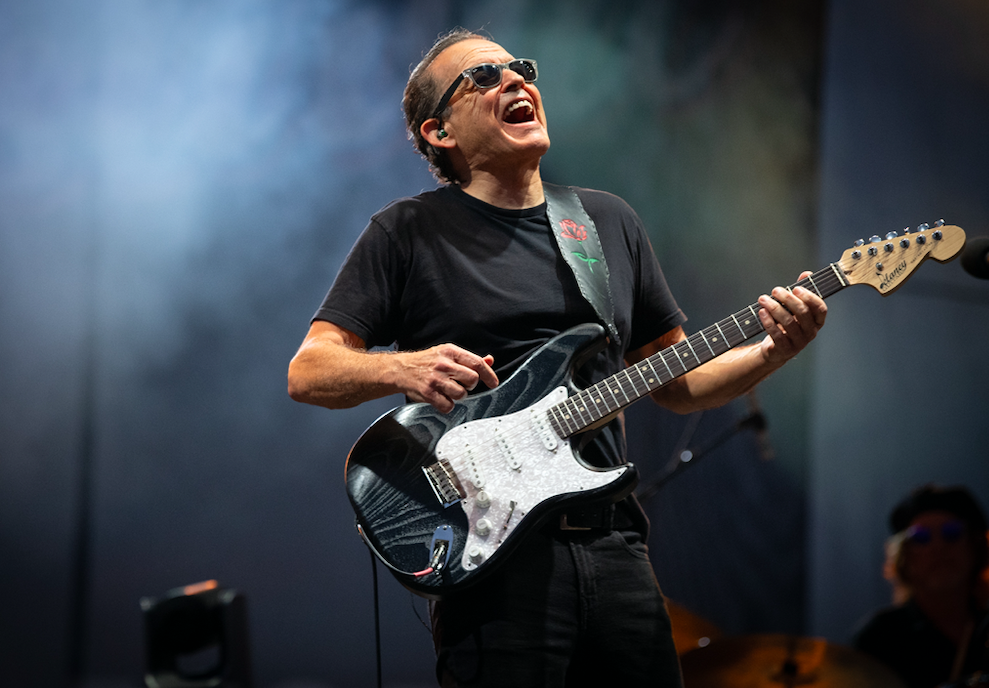 Blues Music Award Winners:
Acoustic Blues Album – Charlie Musselwhite – Mississippi Son
Acoustic Blues Artist – Doug MacLeod
Album of the Year – Buddy Guy – The Blues Don't Lie
B.B. King Entertainer – Tommy Castro
Band of the Year – Tedeschi Trucks Band
Best Emerging Artist Album – Dylan Triplett – Who is He?
Blues Rock Album – Albert Castiglia – I Got Love
Blues Rock Artist – Albert Castiglia
Contemporary Blues Album – Buddy Guy – The Blues Don't Lie
Contemporary Blues Female Artist – Ruthie Foster
Contemporary Blues Male Artist – Christone "Kingfish" Ingram
Instrumentalist-Bass – Danielle Nicole
Instrumentalist-Drums – Kenny "Beedy Eyes" Smith
Instrumentalist-Guitar – Laura Chavez
Instrumentalist-Harmonica – John Németh
Instrumentalist-Horn – Deanna Bogart
Instrumentalist Pinetop Perkins Piano Player – Anthony Geraci
Instrumentalist-Vocals – Shemekia Copeland
Song of the Year – "The Blues Don't Lie" written by Tom Hambridge
Soul Blues Album – Sugaray Rayford – In Too Deep
Soul Blues Female Artist – Thornetta Davis
Soul Blues Male Artist – Curtis Salgado
Traditional Blues Album – John Németh – May Be the Last Time
Traditional Blues Female Artist Koko Taylor Award – Sue Foley
Traditional Blues Male Artist – John Primer
The Blues Music Awards represented just one of the many highlights of the Blues Foundation's exciting Blues Music Week, kicking off on May 10th with its Blues Hall of Fame induction ceremony. Performers inducted were: Carey Bell, Junior Kimbrough, Esther Phillips, John Primer, Snooky Pryor, Fenton Robinson and Josh White.

Individuals – Business, Production, Media, Academic inductee was David Evans. This years Classic of Blues Literature was: The Original Blues: The Emergence of the Blues in African American Vaudeville 1899-1926, by Lynn Abbott & Doug Seroff (University Press of Mississippi, 2017)

The Classic of Blues Recording – Album was Little Walter: The Complete Chess Masters (1950-1967) (Hip-O Select, 2009.) Classics of Blues Recording – Single or Album Track were: "Black Nights" — Lowell Fulson (Kent, 1965),"I'm Tore Down" — Freddy King, Federal, 1961), "Mojo Hand" — Lightnin' Hopkins (Fire, 1960), "My Black Mama" — Son House (Paramount, 1930), and The Red Rooster" (Little Red Rooster) — Howlin' Wolf (Chess, 1961)

Kimberly Horton, Interim President & CEO of the Blues Foundation, declared "Congratulations to all the winners and nominees! This was definitely a night to remember as we celebrated the biggest night of the blues. We will continue to celebrate and preserve the history and heritage of blues music. I thank all of you for sharing this awesome night with us, looking forward to seeing you again in 2024 at the 45th annual Blues Music Awards. Don't forget to save the date for the International Blues Challenge, January 16-20, 2024. If you aren't yet a member of The Blues Foundation, please visit blues.org and join today!"